Exhibit 'A' Hosting Fabulous Family Drag Show Fundraiser for GSA Link
FRAMINGHAM – On Saturday, August 20, Exhibit 'A' Brewing Co. will host a Fabulous Family Drag Show with GSA Link in their Framingham beer garden
The outdoor Fabulous Family Drag Show will feature special guest performers Kandi Dishe, Maddelynn Hatter, and Violencia Exclamation Point, along with duet performances featuring some GSA Link mentees.
All ages are welcome at the 6 to 8 p.m. show.
GSA Link is a 501(c)3 that operates solely on donations, and all proceeds from the fundraiser will go toward supporting GSA Link and their Linked Mentoring program.
The suggested donation per ticket is $40.
Light refreshments will be provided and draft beer, non-alcoholic drinks, and food will also be available for purchase.
Link to tickets.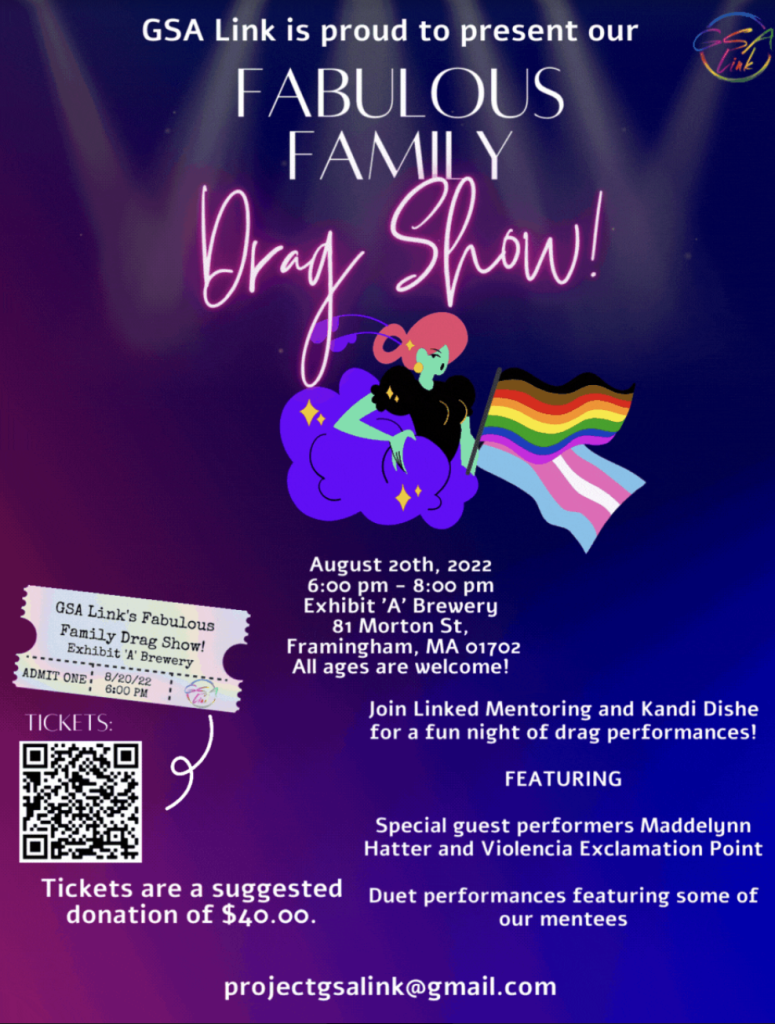 ᐧ