Holliston Police Seek Van Driver; Van Registered in Framingham
HOLLISTON – This morning, June 26 around 5:30 a.m., Holliston Fire Department and Holliston Police Department responded to a single motor vehicle crash on Washington Street which resulted in fire.
The driver of the vehicle left the scene prior to the arrival of public safety personnel, said Holliston Police. A perimeter was established by mutual aid law enforcement partners, while fire crews contained the blaze, and officers tracked the driver, said Holliston Police.
MassDEP was also notified of a reportable quantity of a fuel spill.
The van is registered to a Framingham man, but it is unknown at this time who was driving the van.
***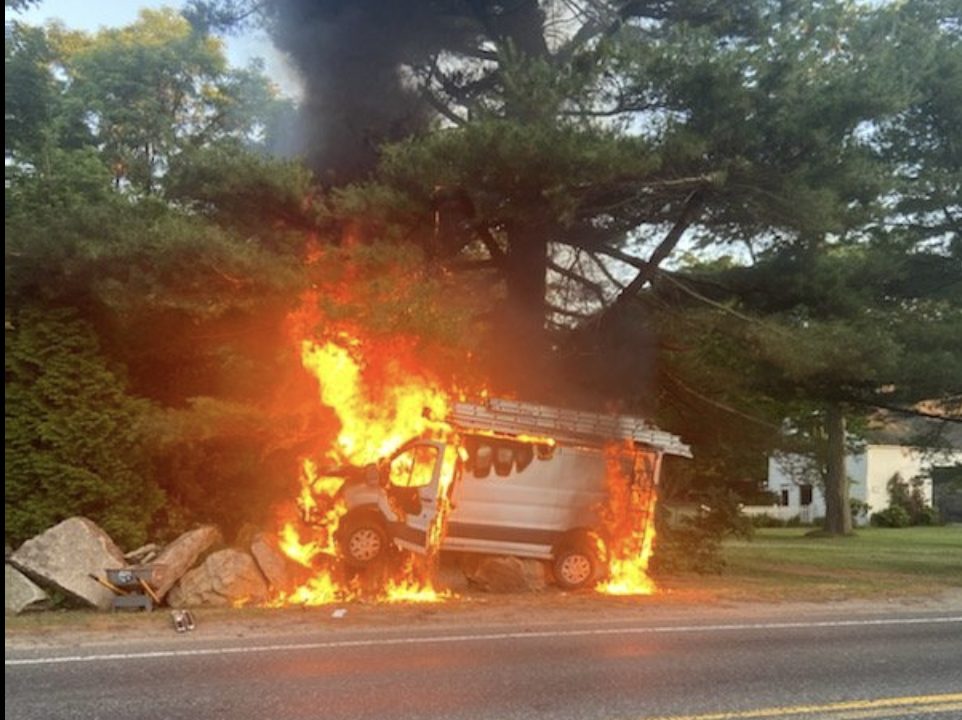 Holliston Fire photo