Hillman Sworn in As Chief of Probation at Framingham District Court
FRAMINGHAM – Chief Justice David Cunis administered the oath of office to Elizabeth Hillman to become the Chief Probation Officer at Framingham District Court this morning, May 25.
Hillman was the Assistant Chief of Probabtion and was promoted to lead the division.
"Hillman is the first woman Chief of any department at our Framingham Natick court. Another glass ceiling broken," Tweeted Rep. Carmine Gentile this morning.
***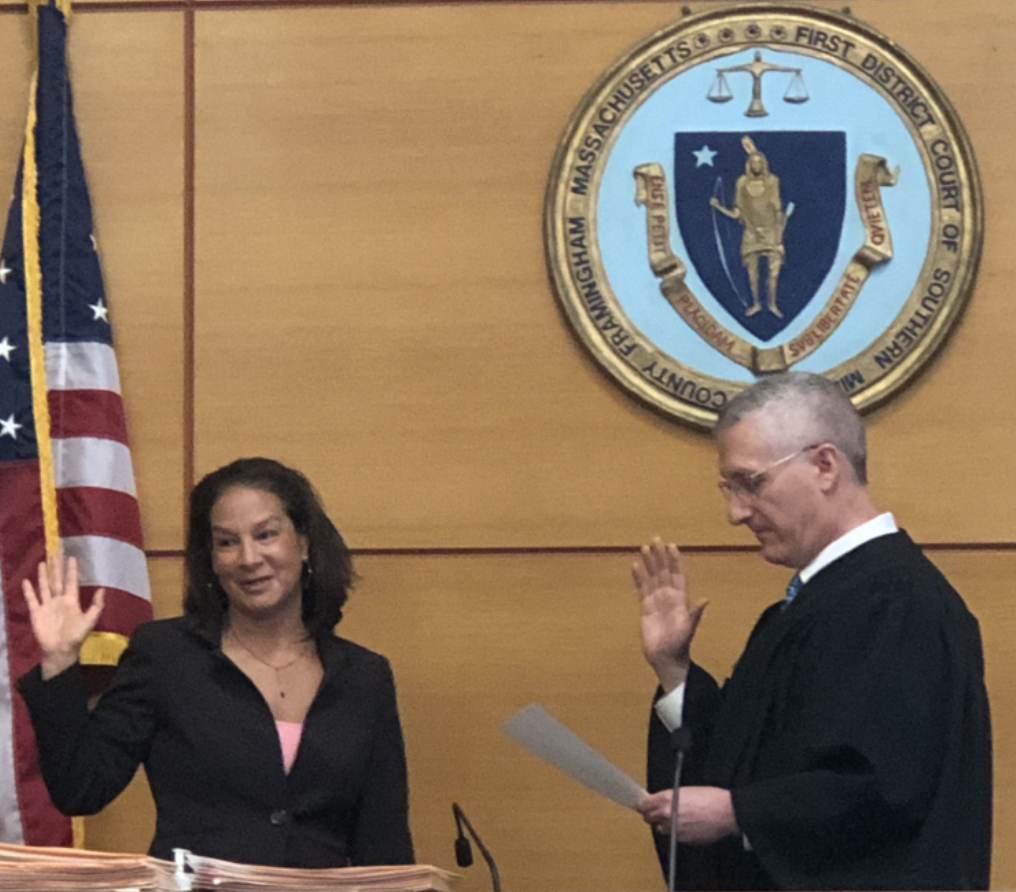 Photo courtesy of Rep. Gentile