PHOTOS: Science on State Street Returns After 2 Year Hiatus Due To Pandemic
By Caroline Gordon
***
FRAMINGHAM – The Christa McAuliffe Center, in collaboration with the MetroWest STEM Education Network (MSEN), hosted its annual spring festival, Science on State Street on Saturday, April 30 at Framingham State University.
Many science projects were displayed, such as robots shooting hoops, how to make a battery from household items, and an exhibit of bugs found in Massachusetts.
Tony Ghelfi, who works for Franken S.T.E.A.M, an organization that hosts afterschool S.T.E.M activities, attended the event with a few robots, which were programmed to perform tasks including shooting balls into mini basketball hoops.
Ghelfi said he purchased the robots, but created the colorful paths they travel across. He added the robots are operated by apps such as Blocky, which is a programming software, on the ipads the kids use to control the robots.
Dr. Dwayne Bell, a professor in the Chemistry and Food Science Department at the University, created a battery with home supplies. Bell cut a large battery in half, removed the paper that keeps the manganese oxide from touching the metal coting, and explained that batteries operate on electrons that "give up electricity."
Then, he emptied the manganese oxide into a terracotta pot, added some water, lead from a pencil, and wires with metal clips which were clasped onto the pot, that connected to a voltage calculator.
Each time Bell clasped the metal clips to the pot, the pin on the voltage calculator would move, indicating an increase in battery power.
Matthew Savini-Burke, a biology student at Framingham State, came prepared with boxes of deceased bugs including, bees, butterflies, and beetles from across the state.
"I want to show everyone that bugs are not scary, they are important, and they don't want to hurt you. They are more afraid of you than you are of them," they said. "It's been a fifty-fifty split between people loving the bugs and people being afraid of them."
***
Caroline Gordon, a spring 2021 SOURCE intern is a senior English major with a concentration in journalism at Framingham State University. Gordon is the Arts and Features editor for Framingham State's student newspaper, The Gatepost. Connect with Caroline on LinkedIn: www.linkedin.com/in/caroline-gordon98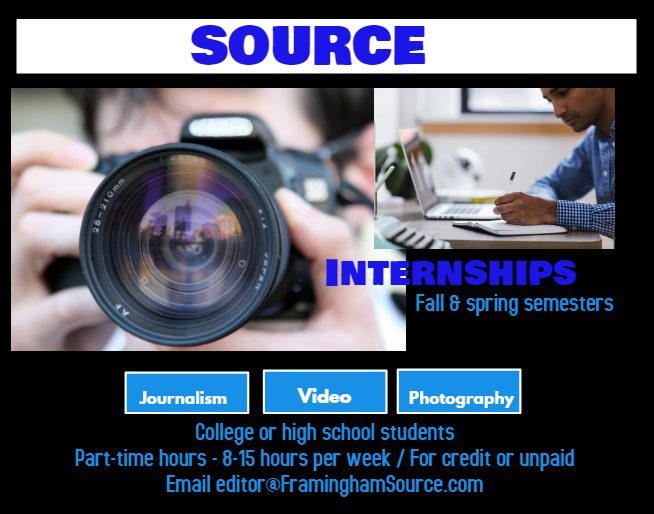 Photos by Caroline Gordon