PHOTOS: 10th Annual Earth Day Festival
FRAMINGHAM – Framingham held its 10th Annual Earth Day Festival yesterday, April 23 on the Framingham Centre Common.
It was a fabulous sunny day with a wonderful crowd, with more than 50 vendors and informational booths.
The 2022 Framingham Earth Day Festival offered an educational and family-friendly environment where participants could learn about living a more sustainable and earth-friendly lifestyle.
The Festival was not held in 2020 and 2021 due to the coronavirus pandemic.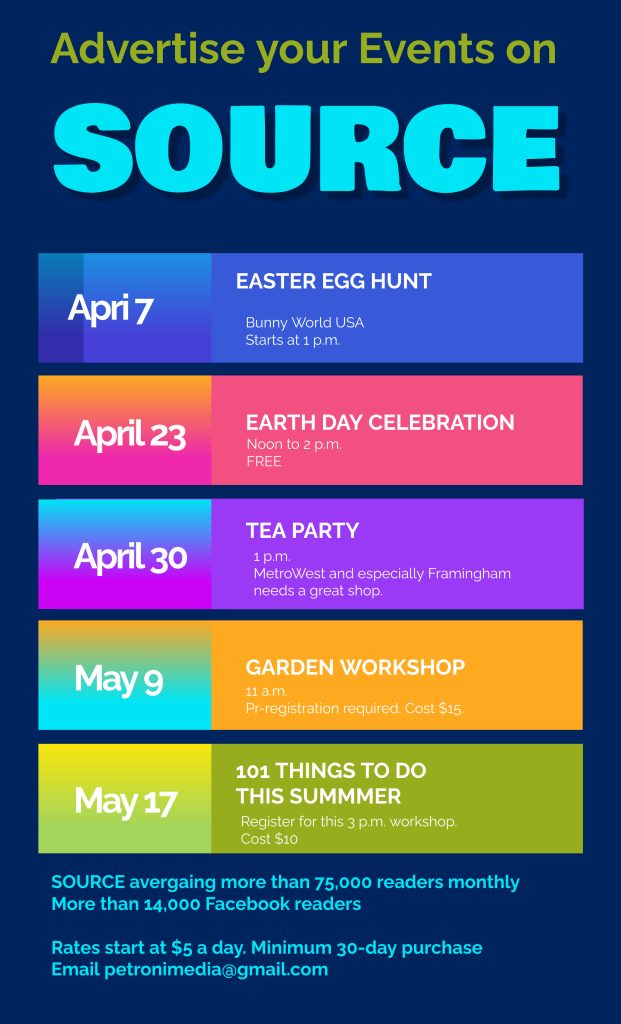 Framingham City Council Vice Chair Janet Leombruno, who chairs the Council's environmental and sustainability subcommittee spoke.
The Mayor could not attend, as he had been exposed to someone with COVID in the last 24 hours.
"The City of Framingham is committed to making Framingham a green community. We hope to accomplish this through working cooperatively with the Sustainability Committee and the City Council subcommittee on the Environment, chaired by Councilor Janet Leombruno. Among the ways we are doing this is by collaborating with our city employees and community partners and many other committees and organizations working throughout the city. My administration has pledged to work cooperatively with all these groups. My thanks to Keep Framingham Beautiful, led by Mike Croci and Deb Kaplan, who steadfastly provide volunteer support to clean up our community," said the Mayor in a written statement to SOURCE.
'We have a very talented sustainability coordinator in Sean Lutz, and we want to support him in projects that he's working on including Eversource's geothermal program. We are actively working on a municipal aggregation program, and we are working on installing charging stations. Additionally, we will be installing solar panels at several schools," said Leombruno at the Festival. "We are proposing to purchase hybrid police vehicles in the near future with the goal of going to fully electric cruisers for the police department."
School Committee Chair Priscila Sousa spoke.
Framingham High Environmental Club's vice president Ella Downey spoke.
The City of Framingham's Sustainability Coordinator Shawn Luz talked about initiatives the City of Framingham is working on.
Founder of the community's Earth day Festival Donna Kramer Merritt began the day welcoming everyone to the 4-hour festival.
Performers included Archive Her, The Party Band, and Assabet Valley Regional High sophomore Jack Brzenk.
Below are some photos. But there are more than 100 photos at this link.
For high-resolution, non-watermark photos email petronimedia@gmail.com to purchase.