[broadstreet zone="63788″]
[broadstreet zone="66384″]
NATICK – Peter Raymond Guilfoil, 67 of Natick, passed away at his home on Wednesday April 6, 2022.
Son of the late Margaret (McQuillen) and Raymond Guilfoil of Natick, Peter was a devoted father to Jennifer (Guilfoil) Basile and her husband Joseph of Naples, Fl and Patrick Guilfoil of Natick and his wife Laurie. He was a proud grandfather, or P. Pop as they called him, to his two grandchildren, Vera Basile and Brayden Guilfoil. He was the brother of John, Michael and Mark Guilfoil, Susan Wetherbee, Ann Gilman and the late Paul Guilfoil and is also survived by many nieces and nephews.
Peter graduated from Natick High School, Class of 1972.
He was a United States Army, Vietnam War Veteran, 2nd Armored Division ("Hell On Wheels").
During his time in the service, he was an honorable recipient of the Army Service Ribbon, The National Defense Service Medal and The Army Commendation Medal.
A proud lifetime member and past Commander of the American Legion Post 107 and the Elks Lodge in Natick, he spent many years handling the Transfer of Flags, running Flag Burning Ceremonies, volunteering countless hours with the American Legion Color Guard as Master of Ceremonies and in the Firing Squad, placing flags on the graves of Veterans, marching and representing in town/state and holiday parades and lending a hand with any and all Veteran affairs and events that they hosted, including others through the AmVets and VFW. Having grown up in Natick and spending his life there, Peter was a familiar, friendly face around the community and he routinely "did his rounds" through the town checking in. It gave him tremendous joy making sure that all Veterans of the country he loved so dearly, both past and present, were honored as the heroes they are. Anything he could do to help advocate for them gave him a lot of pride and purpose.
Peter loved boating, fishing, camping and anything involving the great outdoors. The beaches of Cape Cod, the White Mountains of NH and Moosehead Lake, ME became his happy places over the years and he treasured those trips and memories with family and friends. His story telling and sense of humor was like no other and if you knew him well, you know that whether it was a family holiday, a backyard cookout or a peaceful afternoon out in nature, he could make any time a fun time. He had a passion for all areas of history, especially U.S military history, and truly enjoyed traveling to attend different battle reenactments up and down the East coast with his brothers, friends and nephews. He was an avid golfer, always looking forward to playing on his weekly golf league with friends or out with his son, and anyone who knew him well has heard about his one ACE on his lifetime scorecard ("par 3 160yds with a 7 iron").
Over the last few years though, nothing made him beam with joy and happiness more than being a grandfather. He looked so forward to his special phone chats and visits. Whether he was doing little projects with them, playing, reading or taking them for nature "adventures" outside to show them the world, they made his heart so full and allowed him to be a bit of a kid again. He will be missed so dearly, by them, and by so many who knew and loved him.

Services from the John Everett & Sons Funeral Home, 4 Park Street in Natick will be held on Thursday April 21, 2022 at 9 a.m.
Funeral Mass in St. Patrick's Church, 44 E. Central Street in Natick is at 10 a.m., followed by burial with Military Honors at Massachusetts National Cemetery at 1:30 p.m.
Visiting hours are Wednesday April 20, 2022 from 4 to 8 p.m. in the Funeral Home.
In lieu of flowers, donations can be made in Peter's memory to: Natick Veterans Relief Fund, 117 East Central St, Natick, MA 01760, an organization close to his heart, or to any Oral Cancer/Laryngectomy Research.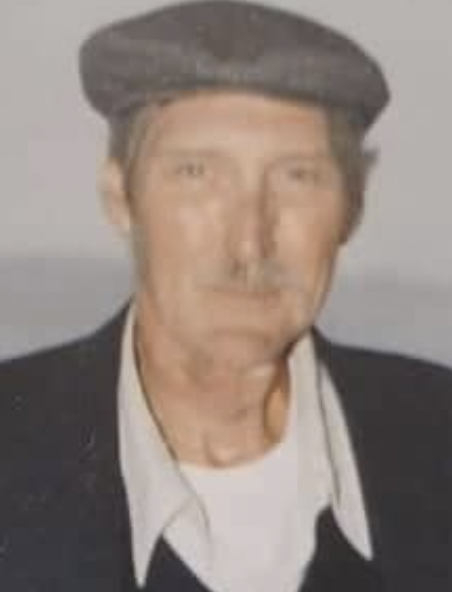 [broadstreet zone="66385″]