MassBay Partners With Natick's ABI-LAB To Support STEM College Graduates
WELLESLEY – MassBay Community College and Natick-based ABI-LAB have announced a new partnership that will provide MassBay Science, Technology, Engineering and Math (STEM) students access to the scientists, researchers, and other STEM professionals who lease lab space in the cutting-edge ABI-LAB lab incubator.
This collaboration benefits MassBay STEM students with scholarships, networking opportunities, and exclusive mentorship through the MassBay STEM Mentor Program (SMP), while building and educating a stronger STEM workforce for the local economy.  
ABI-LAB was established to support startups ranging from life sciences to biotech and is a collaborative lab environment that provides state-of-the-art lab space and resources, which makes research possible for smaller companies.
ABI-LAB provides expertise, support, and the environment for scientists and researchers to bring their research from ideas to fruition. This entrepreneurial lab concept is the only "biotech incubator" in MetroWest Boston, and it allows growth and discovery for over 45 of the area's latest research companies they house.
"Talking with a STEM professional who is currently working in their field of study gets students excited about pursuing a degree, and it gives them a glimpse into their future careers, which is invaluable," said MassBay STEM Mentor Program Manager, Tracey Gustafson. "This partnership gives our students an opportunity to tour labs, ask questions, and network with leading industry professionals at ABI-LAB. We are thrilled to offer our students this additional insight into their STEM field, and we thank ABI-LAB for collaborating on building a stronger STEM workforce of tomorrow."
Through the new partnership, there are currently five scientists from ABI-LAB mentoring students in MassBay's STEM Mentor Program, which matches STEM students and industry professionals in one-on-one mentoring relationships for the course of the academic year.
The five ABI-LAB professionals are from Avenge Bio, Cytovia Therapeutics, EverCell Bio, Synspira Therapeutics, and the WuXi AppTec company. For the past eight years, the SMP has been one of MassBay's signature programs, providing academic and career-related support for students pursuing STEM degrees.
Since 2014, the SMP has served more than 400 students who report that the program has helped them to gain self-advocacy skills and confidence to be successful in a STEM field. Mentors assist students with defining career goals and developing individualized strategies to meet these goals.
The SMP also provides financial support to enrolled students through scholarships and stipends for educational and career-related purposes. Through a generous donation from ABI-LAB this year, the program added two spring semester scholarships for science majors who are participants in SMP. In addition, six scholarships were awarded to assist international, immigrant, and self-supporting students. Eight scholarships, totaling $4,000, were awarded this spring, providing vital financial support for students who are often balancing attending school with family and work responsibilities. 
"To me, receiving the Stem Mentor Program scholarship provided by ABI-LAB means that I'm heading in the right direction," said MassBay Biotechnology student and Ashland, MA resident, Jade Martinez. "With the help given by ABI-LAB, I have the opportunity to continue on with my education and fulfill my desire to expand my knowledge in the Biotechnology field."
On March 4, 2022, all MassBay STEM students will have the opportunity to participate in an in-person networking event, which will be hosted by ABI-LAB at their facility in Natick.
Students will attend a career panel featuring professionals working in their facility, which will be co-facilitated by the Marketing Director at ABI-LAB, Natalia van Vloten, and Tracey Gustafson, the STEM Mentor Program Manager at MassBay.
Following the panel, students will tour several of the private lab suites.
The program will conclude with an open networking session, providing MassBay STEM students with an opportunity to meet informally with ABI-LAB professionals.
"It's important to remember the opportunities we have been given in each of our own paths had the possibility to change our lives," said ABI-LAB Marketing Director, Natalia van Vloten. "Through our collaboration, we hope to expose STEM students to unique learning opportunities that will have a significant impact on the direction of their careers."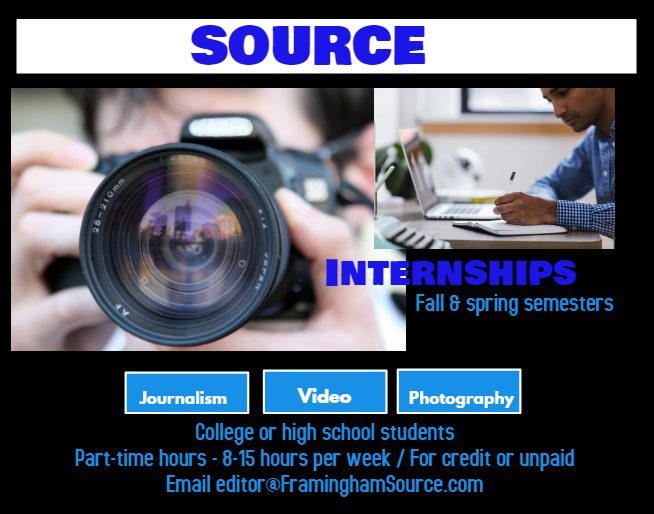 ***
In full transparency, the report above is a press release submitted to the digital news outlet