NATICK – A new public art exhibit was unveiled at the Natick Mall this weekend.
Inspired by communities coming together, the Natick Mall said it partnered with artist collective, Cracking Art, to bring "an awe-inspiring exhibition filled with colorful meerkat sculptures, bringing a sense of wonder and togetherness throughout the mall."
Cracking Art, a collective of artists from Italy, France, and Belgium, creates public installations of massive sculptural animals made from brightly colored regenerable plastic. Founded in 1993, the group sees its work as an ethical necessity in the face of environmental degradation.
The meerkats have travelled a lot – they have been in Las Vegas too.
"Partnering with artist collective, Cracking Art, we've brought our community an awe-inspiring exhibition filled with vibrant meerkat sculptures made of regenerated plastic, sparking a community-wide conversation about caring for our environment and each other," said the Natick Mall.
[broadstreet zone="59945″]
So why meerkats?
"As well known, the Meerkat is a small animal living in places characterised (sic) by extreme climate conditions; its survival is only possible thanks to the mutual collaboration in all daily activities. The installation intent is to represent the importance of collaboration for dealing with and overcoming the events in our everyday life. In addition, by using vibrant and bright colours (sic)we want to highlight the relevance of living with an open and positive approach," said the Natick Mall.
The exhibit is located on the first floor, near Neiman Marcus.
The exhibit, which opened on February 4 will be at the Natick mall through March 30.
[broadstreet zone="54526″]
***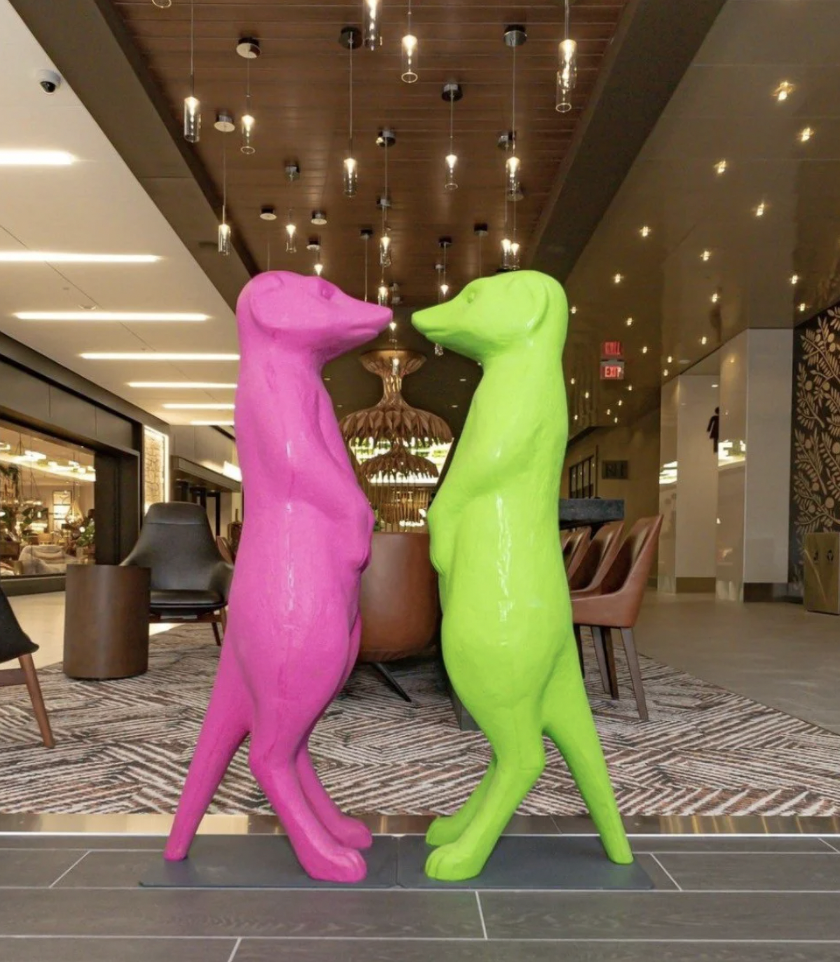 [broadstreet zone="58610″]