In full transparency, the following is a press release submitted to SOURCE media. (stock photo)
***
[broadstreet zone="53820″]
BOSTON – State senator and gubernatorial candidate Sonia Chang-Díaz released a sweeping "Massachusetts Green New Deal" platform Thursday, December 16, to rapidly transition away from fossil fuels and create tens of thousands of new, good-paying jobs.
Under the plan, the state will deliver new investments and standards to significantly grow Massachusetts' clean energy economy, expand the green workforce pipeline, and promote economic opportunity and justice across the Commonwealth.
The plan will establish new timelines for 100% carbon-free electricity and buildings in the state to meet the accelerating threat of climate change. Chang-Díaz also commits to stopping new fossil fuel infrastructure and expanding, electrifying, and making fare-free public transit systems across the state, including establishing East-West rail and robust regional transit networks to cut vehicle emissions.
The plan details that the Chang-Díaz Administration will immediately remove fares on all MBTA and RTA buses in its first budget.
[broadstreet zone="59983″]
"The fight against climate change isn't about just one issue — it's an existential threat to our state and our world," said Chang-Díaz. "But we have the tools and resources to meet this crisis and build a better future for our state. We can deliver a Green New Deal for Massachusetts to win the fight against climate change, advance environmental justice, and develop a 21st century clean energy economy that can sustain all our families."
Policy experts, climate advocates, and public officials heralded Chang-Díaz's leadership with the new platform, citing its comprehensive, multilayered approach and focus on equitable economic growth.
"Sonia is not afraid to take on enormous challenges, and that is what we need in the face of a dramatically changing climate and the imperative of transforming our energy regime," said Ann Berwick, former Chair of the MA Department of Public Utilities. "This is not just about energy, but also about our children's health and creating a modern, green economy. This is exactly the plan we need, and Sonia is exactly the Governor we need."
"Taking on the climate crisis is not just about saving our planet, it's an opportunity to invest in the health of our communities and our neighborhoods," said Elvis Mendez, Executive Director of Neighbor to Neighbor Massachusetts. "No matter what we look like, or what part of the state we are from, we all want the same thing: a safer, cleaner, greener Commonwealth powered by an economy that works for us all. It's painfully clear that a lot of our cities and small towns, especially in Central and Western Massachusetts, have been left out of conversations about developing good reliable public transit and sharing in the benefits of a clean energy future. Sonia's plan will right this wrong by centering the needs of working families and investing in priorities that are truly statewide."
"The plan outlined today is ambitious, practical, and grounded in science," said Winston Vaughan, a climate policy expert and advocate with over a dozen years in the field. "It is a science-based plan that will make Massachusetts once again a leader in the global fight to curb climate change, while at the same time delivering real, tangible benefits here at home for the communities that need them most – cleaning our air, addressing health inequities, and creating new jobs and businesses right here in Massachusetts."
[broadstreet zone="59946″]
"This is the ambitious, achievable plan we need," said Stacy Thompson, an advocate with over a decade of professional experience in sustainability and transit policy. "From electrifying our public transit system to advancing state-wide transit equity and investing in tens of thousands of green jobs, Sen. Chang-Díaz's vision will transform our commutes, our economy, and our health."
"Sonia has always recognized the deep need for equity at the heart of effective decision-making, and her climate justice platform is no exception," said Bolaji Olagbegi, former youth climate justice activist and current sustainability professional. "Finally we will have a governor who tackles this issue with the urgency and determination that young people like me have been demanding. I'm proud to support this transformational platform and her transformational candidacy."
"This plan is bold, concrete, and achievable," said Loie Hayes, a longtime Massachusetts climate activist. "It is a win-win that will both transform our energy use and build our green economy, to give us the future we all need."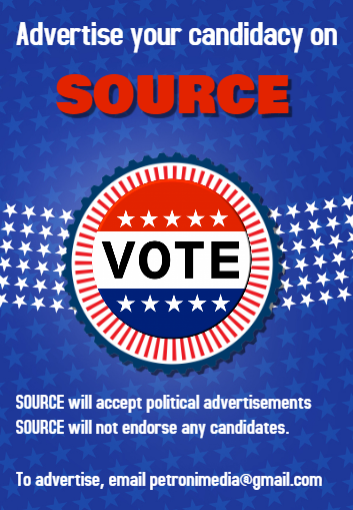 Read the full climate policy platform here: www.soniachangdiaz.com/climate
Chang-Diaz is the daughter of a social worker and America's first Latino astronaut, Franklin Chang-Díaz. She was elected the Commonwealth's first Latina State Senator in 2008 and quickly became a driving force behind many of the state's biggest progressive reforms — including landmark $1.5 billion progressive education funding reforms, criminal justice reform, LGBT equal rights, and police reform and accountability. For more information about Sonia Chang-Díaz and her campaign for Governor, please visit www.soniachangdiaz.com.