Q&A With Mayoral Candidate Yvonne Spicer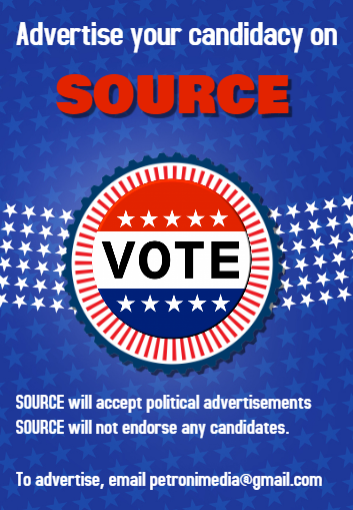 FRAMINGHAM – Tuesday is election day in the City of Framingham and polls will be open from 7 a.m. to 8 p.m. On the ballot will be three candidates for Mayor, including Mayor Yvonne Spicer, who is seeking re-election for a 4-year term.
Voters will select one name on Tuesday. The two candidates with the most votes, will move on to the Tuesday, November 2 ballot.
***
Yvonne Spicer
Age: 59
Pronouns: She/her/hers
Occupation: Mayor of Framingham
Years lived in Framingham: 36
Family (optional):
Volunteering efforts in the City of Framingham include serving as Town Meeting Member and Ways and Means Committee member; Human Relations Commissioner; Board of Directors member of Big Brothers Big Sisters of Central Mass/Metrowest; and earlier in my career member of the Framingham committee on School Choice.
Do you speak another language? : basic Sign and Spanish
comprehension
Political Website or Facebook page link: https://www.yvonnespicerformayor.com/
https://www.facebook.com/spicerformayor
Twitter: @SpicerForMayor
***
Editor's Note: Candidates were asked a series of short questions. Some were yes or no, and some had 3 multiple choice answers.
---
1) Do you support a split tax rate for businesses and homeowners? Yes
2) Framingham Public Schools Receive just the right amount of funding
3) Framingham has just the right amount of apartments.
4) Do you support the proposed in-law apartment proposal? Yes
5) If Mayor, would you mandate vaccines for City employees? No
6) The City of Framingham did an amazing job when it came to the Coronavirus
pandemic.
7) I am Zoom Fatigued
8) Report Card time for the City Council. What letter grade would you give the
current City Council?
Editor's Note: The Mayor did not answer this question
9) Should City offices close early on Fridays? Yes
10) The elected Mayor should attend every City Council meeting like she attends
every School Committee meeting? No
11) City of Framingham is on the right track
12) Describe the City of Framingham in 3 words: resilient, diverse, inspiring
13) Framingham Public Schools are making progress
***
Editor's Note: The candidates were then asked a series of more in-depth questions.

QUESTION #1: There are many infrastructure needs in the City. The American Rescue Fund provides more than $25 million to the City. How would you spend that $25 million? Be specific.
The American Rescue Plan (ARPA) will bring to Framingham $26.9 million in federal funding.
The Act specifies the types of projects that the money can be spent on — compensation for lost
revenue and expenses around the pandemic measures and restoring services, as well as direct
support to residents and businesses. Economic recovery and investments in water, sewer and
broadband infrastructure are also included.
Our community is actively in dialogue about how to use these funds, including the City Council,
School Committee, business leaders, and residents. My administration conducted a survey in
three languages between April 28 and July 30, 2021 to ensure that the community had a say in
how our funds are spent. The overarching response was that these funds should be spent on
supporting struggling businesses, individual financial hardship relief for residents, housing
affordability and food insecurity. Residents also identified specific infrastructure projects that
they would like to see the funds expended on: rebuilding the city's roads, sidewalks, and
buildings, and renovating the water, sewer, and broadband infrastructure. I am thankful that so
many residents responded to our survey and helped make this a collaborative, inclusive process.
A large part of my job as your Mayor has been to listen to you, the Framingham residents. While one-word answers to complicated questions never lead to clear explanations, I trust in our collective wisdom. What I am hearing from you, the needs you have conveyed and the pandemic stories you continue to share in this survey and beyond, speak to the need to help those less fortunate among us, those whose businesses have suffered and need our support, speak to the need to continue our work revitalizing and building our city. I also trust that you see my work and the work of our city employees, first responders, teachers and front-line workers during this pandemic for what it is: doing our best every day, rising to the challenges to serve our community and keep our city going in the face of unprecedented risks. I am humbled and honored by your support and continued selfless work in your corner of our city.
QUESTION #2: The City of Framingham has been hemorrhaging money from the
water & sewer enterprise fund for the last 3 years? The Mayor just raised the rates
by almost 10%. As Mayor you will be responsible for setting the water & sewer
rates. How will you balance the fund and what is your plan to make the fund
sustainable?
The characterization of Framingham as hemorrhaging money from water and sewer enterprise
fund is a misnomer. Starting in 2018, when we were still a town, the Board of Selectmen used
$3.4 million of our fund to subsidize rates. This was a practice that preceded our becoming a
city. From FY15 to FY18, the Board of Selectmen spent $8.4 million of retained earnings to
subsidize rates, well before I was inaugurated as your first mayor.
During my first term as Mayor, $4.6 million were used during FY19 and FY20 to keep rates at a
2.25% increase in line with the practices of the Board of Selectmen. Due to the pandemic, we
ensured there was no increase to rates in FY21 so that residents were not facing massive water
and sewer costs during the height of the pandemic. The 9.7% increase in FY22 covers increase of cost for debt service and MWRA assessment and the reduced consumption during the pandemic these past two years. Critically, we have used $6.35 million of ARPA funding to cover our revenue loss and save taxpayer dollars.
The bottom line is that our highest rate payers, the large corporate headquarters, are still not
using water and sewer the way they were pre-pandemic. My administration has actively started
working on a solution to this issue by thoroughly evaluating our rate structure to make our city
more resilient to future disruption. While no one could have predicted the economic turmoil of
the pandemic, I am committed to building a more resilient Framingham that can deal with
disruption without forcing excess cost on residents.
QUESTION #3: How will you support the business community, as it emerges from
the pandemic? What one thing will you do to help stimulate economic
development in the City?
The pandemic has exposed Framingham's vulnerabilities that all need to be addressed
comprehensively, inclusive of equitable housing, food insecurity, and health disparities. All of
these challenges have reinforced the need to continue growing and diversifying our local
economy. Throughout the pandemic, cities and towns across the country that heavily rely on
single-industry employers have faced disastrous challenges including unemployment and
hunger. While many Framingham families have struggled during the pandemic, our diverse mix
of business size and type has fueled our economic recovery.
As we move forward, we must continue working to diversify our business composition on all
fronts by supporting our medium and small businesses and attracting larger companies. We will do this by investing in small and micro businesses, particularly in communities with less access to capital; repurposing and reimagining vacant plazas and office spaces; and targeting support for business development. We have already seen early successes here in the past year as life sciences companies invested over $150 million dollars in Framingham properties. We are on the right track, and need to keep investing in our city and our communities.
QUESTION #4: Many families and seniors are struggling in the City. How can you
make their lives better? Give 2-3 specific examples.
Throughout this pandemic, we have supported our older adults in a number of ways. From food deliveries to wellness phone call checks and making sure that our older adults had enough food and supplies, the Callahan center has maintained outreach and communication to our residents.
The Center has moved to online programming in order to meet the needs of some of our
residents. With the reopening of the building, we are rethinking the ways we deliver services to
ensure the health and wellbeing of our older adults first. We are continuing some of the online
programming to give opportunities to residents to participate remotely.
With the beginning of the pandemic, the Health and Fire Departments initiated regular
check-ins with long-term care facilities to provide technical assistance and PPE for staff and
residents. We also mailed COVID information cards to residents age 60 and over.
The City has also started a texting program that appeals to many older adults as an alternative
communications outlet during the pandemic. Since its launch on April 5, 2020 to date, the
texting program has expanded to 1,200 subscribers. The library staff has operated and continues to operate an information phone line to help residents, including our older adults, navigate COVID-19 and find answers to questions about the City. The line has received 72 calls daily on average from July 2020 through April 2021.
I am always available to speak to our older residents. I introduced a near-weekly virtual
Community Hour on Zoom, which discussed different topics impacting the City – from
pandemic-related topics to racism, to budgeting. I look forward to these opportunities to hear
from our older residents as they inform every decision I make for our city.
We strive to care for our older adults in mind, body, and spirit so that our city is truly
age-friendly. We already offer support like our tax abatement program and reduction on excise
tax. Most recently, we were recognized as an Age-Friendly Community and have been accepted
in the Age Friendly network of AARP. In addition, we were awarded funding from the
Alzheimer's Association and the National Association of County and City Health Officials
(NACCHO) to address the needs of older adults and caregivers in Framingham living with
Alzheimer's and other dementias.