2 Drivers Cited in Grant Street Crash
FRAMINGHAM – Two drivers were cited in a Sunday morning crash on Grant Street, according to police.
A motor vehicle traveling north on Grant collided with vehicle pulling out of Mansfield Street, said Framingham Police Lt. Rachel Mickens.
There were no injuries said Lt. Mickens.
Residents in the neighborhood said there have been more than a dozen crashes this year at that intersection and they want a 4-way stop sign.
***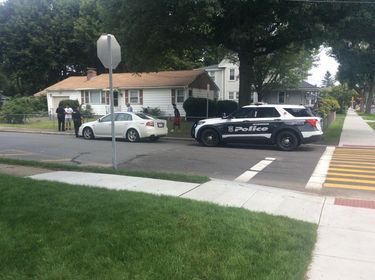 Photo courtesy of a SOURCE reader