Route 126 Roundabout Dedicated To Ashland Volunteer Ed Bates
ASHLAND – Long time Town of Ashland volunteer Ed Bates was honored this week at Town Hall by the Town Manager and the Select Board.
During the Select Board Chair Joe Magnani, presented Ed Bates with a proclamation, and the Board dedicated the new roundabout on Route 126/ Pond Street to Bates for his years of service to the Town of Ashland and its residents.
Bates was an active volunteer during crucial moments of change, said the Town of Ashland.
Bates was a member of the Charter Review Committee when our local government changed to a Town Manager form of government.
Bates was involved with the first renovation of the Town Hall as well as the renovation of the current police station on Main Street.
Bates also represented Ashland in the region becoming a member of the Metropolitan Area Planning Council.
"Our town's history owes a lot to Ed Bates," said the Town of Ashland on social media.
***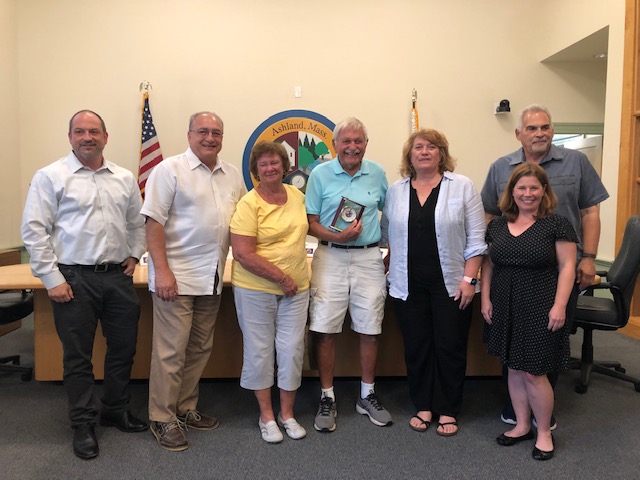 Photo courtesy of Town of Ashland