Ashland's Greenberg Honors His Nana Launching Nana Esther's Cuppa Chocolate Company

By Caroline Lanni
***
ASHLAND – Growing up having his grandmother live with him, Steve Greenberg loved the moments in the wintertime in New England to see his grandmother make her famous homemade hot chocolate.
He would watch her at the stove with her saucepan and will always remember how she made the house warmer while "simmering" the chocolate on the stove.
Greenberg said a Napa trip he and his wife went on where they saw a chocolate shop "inspired" him to use his grandmother's recipe and build a company on it.
Greenberg graduated Syracuse University in 1972 and went into the food business after college.
Now 70, Greenberg said he has "chased hot chocolate my whole life."
He is now the chief cook and bottle washer of the hot chocolate company, "Nana Esther's Cuppa Chocolate" and this company is named after his grandmother and has been in operation now for over a year online, said Greenberg.
Greenberg uses the original recipe from his grandmother and has added to it by using the finest European chocolates to make the product even more delicious. Those ingredients consist of Belgian, French, and American to be added to the recipe.
This hot chocolate can be paired with any kind of milk and all you have to do, said Greenberg is, "Keep the spoon handy."
The website said, "Nana Esther's Cuppa Chocolate is made with the finest European chocolate that you mix with your favorite liquid — low-fat milk, almond, soy, or oat milk, or even water.
Suitable for vegetarians and vegans, it is always delicious no matter how you choose to make it because the rich chocolate does not need much help. No matter what you add, our rich, bittersweet chocolate is the key to the perfect 'Cuppa Chocolate.
"She had a ritual – a pinch of this, a little of that, and lots of stirring – and while Nana's recipe didn't need perfecting, we do use the highest quality ingredients to make it even more delicious."
The recipe of Nana Esther's 'Cuppa Chocolate,' from the website includes, to shake the jar three to four times, "add two to three heaping tablespoons of 'Cuppa Chocolate' in a 16 oz microwavable container. Add eight ounces of milk or another favorite beverage. Microwave for two minutes on high, maybe add 20 seconds. Remove carefully, Stir, then Stir some more. Stop stirring when you get tired. The last spoonful at the bottom is an extra treat! For cold chocolate,
milk is heated and well stirred and served in a sealed container in the fridge.
"Alternatively using a small saucepan on the stove, the way Nana Esther made it: two to three heaping tablespoons of Nana Esther's Cuppa Chocolate eight ounces of milk or your other favorite beverage. Heat to about 180 degrees or just until the edges in the pan start to bubble. Stir constantly. Pour into a nice big mug," said on website.
"We do it just for you as Nana did just for us. We think you'll be as happy as Nana Esther made us all those years ago."
Greenberg said he has been involved in the real estate business for over 36 years, and that he does the hot chocolate business on the side.
he said during the COVID-19 pandemic he got more involved, as a way to stay busy.
His goal for the hot chocolate business – "Nana Esther's Cuppa Chocolate" is to, "come up with a high quality and easy to make decent hot chocolate," said Greenberg. "I have been trying to do it for years working on that and COVID-19 gave me an opportunity to focus a little more on it and kept me busy. With that focus I was able to blend after many, many trials what I thought was the best product I could create that was reasonably affordable and high quality and delicious."
The business is located on 21 Main Street in Ashland. To purchase hot chocolate jars, and gift packs, individuals can visit https://www.cuppachocolate.com/
"The appetite for hot chocolate started as a little kid," Greenberg added.
He said the goal is that "I want as many people to enjoy this product as possible."
Greenberg said this company started out after he graduated from school and called grocery stores and wanted to work directly with the consumers, so he moved onto connecting with Amazon due to being in a global pandemic it was the best way to market.
He added that they have partnered to sell their products on Amazon for about a month now, due to taking time on preparing, handle packaging, graphics, formula, and getting onto Amazon.
The hot chocolate comes in the form of a gift pack, either a single, double, or a four pack.
The single price for a jar of the hot chocolate is $19.95, the two-pack price is $29.95, and the price for the four pack is $39.95, all sizes of the gift packs also have shipping costs on Amazon added to orders.
Greenberg said two labels for the hot chocolate were created – one being blue and one being pink.
Greenberg said people are free to make appointments with him to discuss the hot chocolate and do some taste testing [with COVID-19 guidelines,] but the point is to have the product go right to the consumer by mail, with the help of Amazon marketing.
Greenberg is looking forward to growing the company and hoping this will be carried on by his family for the future.
"Still new [to the market] and sales are coming in slowly, but we hope that the quality of the product will promote more growth and more sales," said Greenberg.
Greenberg said he likes to stay busy and with this company he is a "one man band.
"I would like to say the thing about hot chocolate in general is that it's all about the flavonoids," said Greenberg.
Rsearch shows that you would perform better on a test while drinking hot chocolate rather than drinking coffee, due to the higher the grades of chocolate, the higher the flavonoids would be, he added.
Greenberg wants everyone to know to always "Keep the spoon handy" because once you are done drinking the hot chocolate there is a delicious bottom [in the cup] with left over chocolate as a treat.
To purchase gift packs of "Nana Esther's Cuppa Chocolate" powder you can go to their website, https://www.cuppachocolate.com/shop-online, or find them available on Amazon.
He added that if anyone has any questions the email for "Nana Esther's Cuppa Chocolate" is info@cuppachocolate.com, and the phone number to reach Greenberg is 508-641-1222.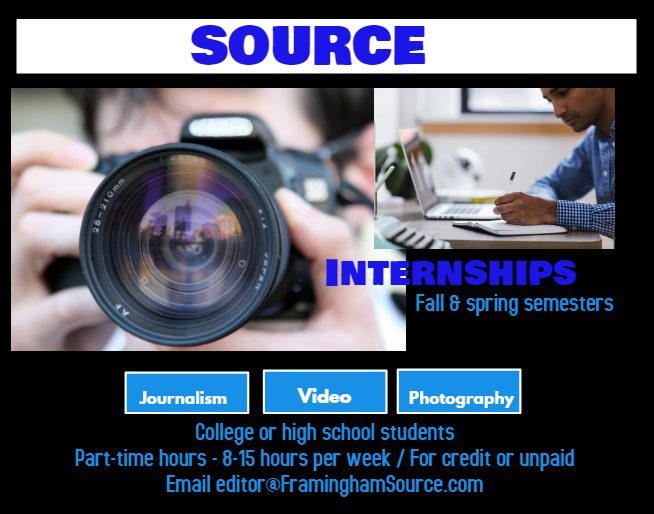 ***
Caroline Lanni was a 2021 spring SOURCE intern. She graduated from Framingham State University earlier this month.