By Caroline Lanni
***
[broadstreet zone="52093″]
BOSTON – City of Framingham Mayor Yvonne Spicer discussed the City's apartment moratorium and what is needed to help the City's housing crisis during and after COVID-19, at a virtual panel in Boston on April 13.
Abundant Housing Massachusetts, Citizens Housing and Planning Association [CHAPA], and Boston University Initiative on Cities collaborated to host the panel discussion Getting to Yes on Housing in Greater Boston and Framingham.
The two panelists were Mayor Spicer and Boston University political science professor at Boston University and faculty fellow at the Initiative on Cities Katherine Levine Einstein. The moderator at this event was Director of Fair Housing Engagement at CHAPA Whitney Demetrius. Board President of Abundant Housing Massachusetts Beyazmin Jimenez introduced the panelists.
"Abundant Housing is a newly formed statewide organization working on pro-housing solutions across our commonwealth. Massachusetts has a severe housing problem, we are not building enough homes to keep pace with demand especially homes that are near jobs and public transit," said Jimenez. "Our message is simple – we want abundant housing for all, we believe in a housing market that lets people move when they want, where they want, not when they have to. We believe in communities that are empowered and economically diverse and we aim to find positive pro-housing solutions that bring equity to the center."
[broadstreet zone="53820″]
Einstein opened the discussion and spoke about Framingham's apartment [moratorium] ban, from a project with her colleagues, and this project grew out from the effort with the Initiative on Cities and with the city for their metro bridge program, where undergraduate classes at Boston University are partnered with local government partners for issues that were proposed.
"In this case, Framingham under the leadership of Mayor Spicer, proposed analyzing racial equity in political representation in Framingham from a variety of different perspectives," said Einstein.
Einstein said that in 2020 a citizen petition was brought to the City Council in Framingham and this led to the City Council supporting an apartment moratorium, "and banning the construction of multi-family housing for nine months."
Einstein said she, her research team, and her students at BU were very interested in understanding who were a part of this "very impactful citizen petition."
The team at Boston University got to match those participated in the petition to the Framingham voter file to learn about who these people were, she added.
"We find that the petitioners are 80% white compared to 62% of voters, and we find that they're 72% homeowner compared to 54% of voters," said Einstein.
She said "our comparison group here is voters right, this isn't the general public we are comparing petitioners to voters."
Einstein added that those who participated in the petition were those that owned higher value properties and were all geographically clustered, so not from a wide range of houses across Framingham.
"I find this to be a really troubling and informative illustration of the way that these participatory disparities can have a profound impact on the housing supply in communities that may need to you know, be increasing their housing-based sensitivity on what we're knowing and learning now about the housing shortage in greater Boston," she added.
Mayor Yvonne Spicer said, "it is important to use the data to inform decisions and then to inform decisions that are inclusive. My City of Framingham prides itself on its diversity."
[broadstreet zone="59945″]
People need to be "very deliberate in celebrating that diversity," by using multiple languages for things, and engaging with the community in those culturally focused ways," said Mayor Spicer.
"This past year with the pandemic has also really taking its toll on families and realizing how fragile we are as it relates to housing, as it relates to communities of color, and also inequities around – food insecurity, as well as health inequities all of these are tied together," said Mayor Spicer.
The Framingham Mayor said she is currently engaging the housing issues in the City of Framingham by talking to professionals who work in the housing field and looking to the state and federal government for ideas to understand and "move the needle."
Mayor Spicer said towards the legislation that has been passed already, "it's still as we see not enough because we're still in a place of a lack of participation of communities that are most affected by affordable housing, having access to affordable housing, and trying to continue the
dialogue and making sure that we are engaging as many people as we can in our community."
The challenge is to make sure "people understand the value added" and everyone to coexist in the community, said Mayor Spicer.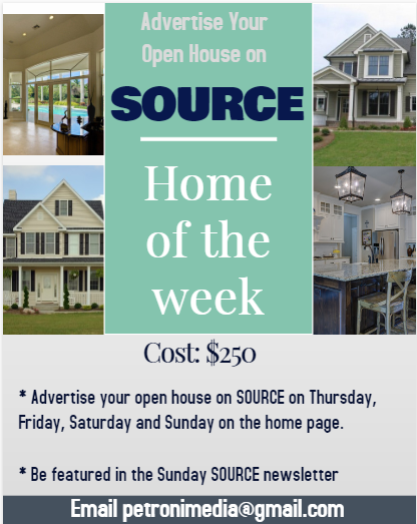 "We have to create mechanisms for people to live and want to be in the community," said Mayor Spicer.
It is important to bring the conversations to the people in multiple ways of communication by using multiple languages, said Mayor Spicer.
During the panel, Spicer talked about how the pandemic has taught society a lot about housing security.
"We have been able to provide resources for families, but you know whether helping with utilities or rent but were also noticing too that as a result of the pandemic people have lost their housing and they're doubling up and tripling up in some cases with families in housing situations that are just not conducive for that many people," she said.
"It's time to take the blinders off so to speak and acknowledge that there is in fact a challenge in communities and it's the only way we're going to solve parts of these challenges, if you're out of work and you're out of a house it really impacts what you can do in terms of making a living for yourself and your family," said Mayor Spicer.
[broadstreet zone="59946″]
People need to get at those roots causes of these issues and that "housing is absolutely critical for people to maintain a job," and critical to have an address to do mostly anything, said the Framingham Mayor.
"I've made a point of really being very deliberate about putting in an eviction moratorium during this pandemic and I signed that in February to really counter the potential of people not having housing," said Mayor Spicer.
This moratorium was made to also allow people to work together and for people to survive and be sustained in the community during this pandemic especially, she said.
"It is a public health crisis to not have a home," said Mayor Spicer.
During panel discussion they talked about what those additional tools are and how people can connect to the housing [crisis] situation in Framingham.
Mayor Spicer said it is important to go to those webinars that have been made recently to discuss this issue, be involved, and bring a friend to learn and be involved as well.
[broadstreet zone="59945″]
"We have the most diverse Board and Commissions we've ever had in the history of Framingham, and there's still plenty of work to do make no mistake about it because there are parts of our community where participation is extremely low, so once again – what I have learned especially during this pandemic you have to bring the information directly to the trusted community leaders," said Mayor Spicer.
Leaders consist of the churches, the pastors, and community organizers to work closely with one another to give the City the information, Mayor Spicer.
Something to "examine" about the meetings and how the Board and Commissions hold their meetings is to make them more involved by hosting the meeting in the neighborhoods themselves since some projects affect those individuals as well, said the Framingham Mayor.
"It is something that has to be done consistently," said the Mayor.
Demetrius asked Mayor Spicer the question, "How do you envision the current development moratorium affecting the future of Framingham and how do you plan to engage local leaders, etc. in a positive framing of the housing issues facing your area and greater Boston at large?"
[broadstreet zone="59948″]
Mayor Spicer answered and said that people should look at the "rationale" of the apartment moratorium housing.
"We had an influx of new housing particularly in our downtown you know over the last couple of years with the rezoning of the downtown area, central business zoning, having transit-oriented development that is literally blocks away from the train station and we have a couple of developments – I'm proud to say that are built," she said.
One development is currently 90% occupied in that area, said the Mayor.
This new housing in downtown Framingham is the first new housing there in over 40 years and it is attracting people, said the Mayor.
"While Framingham has recently permitted or constructed more than 1,000 new apartment units, it has not studied and has no plans to mitigate the impacts of these units of municipal services, schools and roadways," said the hundreds of citizens who submitted the moratorium petition.
The City Council voted 10-1 in favor of the moratorium for 9 months on apartments, and then voted 11-0 to override the Mayor's veto of the moratorium.
It is all about finding that "delicate balance between gradually opening up some housing but also looking at the added value, the return on the investment, and that is one of the things that I think is going to be critically important to discuss with other leaders in my community, my leaders on city council, leaders in the community, and our business leaders," said Mayor Spicer.
People need to think about how Framingham is going to recover and reimagine itself through this pandemic.
"It's really about housing, economic recovery, and that equals economic growth, and also a balance of taxes," for those new businesses in the community affecting [impacting] their tax rate, and having that conversation, said Mayor Spicer. "By having this moratorium it precludes Framingham for being able to access some state aid in some state programs which we have previously been able to be a part of and I'm deeply concerned about that as we start to see the light at the end of this pandemic and wanting to recover I want to make sure my City is poised to receive all other resources that are going to help us move forward as a community [a very diverse community] and putting limitations of any kind it really puts us at a disadvantage and so I'm really hoping we can work through this with our City Council."
Mayor Spicer said she wants to find that "happy medium" and find that "common center" for the City.
"I want to see us [City of Framingham] do well and continue to grow as a community," said Mayor Spicer.
[broadstreet zone="58610″]
She said that during this digital time access is very important and critical, and some people do not have that access to join ZOOM's as well.
"We have community forums in their native language, in Spanish, in English, and Portuguese and that's intentional to say, 'oh this is for me, you're doing this so I understand, so I can participate in this,' so more of that needs to happen when it comes to issues around housing,"
said Mayor Spicer.
It is not always about participating in the conversations, but it is about looking to the needs and what people need for themselves, said Mayor Spicer during the panel.
Mayor Spicer said that one challenge that comes up is what is affordable [in housing], maybe will not be affordable for others in different communities. It is all knowing how to attract a "diverse group of people living in this space."
She said that making sure it is housing for veterans, housing for people with disabilities, and making sure that it is "culturally and ethically inclusive of the community – there's a balance within the housing that reflects your community."
To also think about how to make housing affordable and to consider how people are living today, like working from home and create that community within those housing spaces, she added.
"Here in Framingham, we are a very diverse community but you know in terms of a racial breakdown there's probably about five percent African-American that live in Framingham so you know that's of a city of 75,000 people so you start to look at that and say well how does that measure out for people to be reflective in the housing that market, so it is a challenge," said Mayor Spicer.
Editor's Note: Framingham is home to one of the largest Brazilian-American immigrant groups in New England. The City is also home to a large Hispanic and Asian population. According to the latest government data 15% of the City is Hispanic, more than 12% is Brazilian. and over 8% is Asian. And 28% of the City is foreign-born.
***
Caroline Lanni is a 2021 spring SOURCE intern. She is a senior at Framingham State University