3 Framingham Residents Recognized at Black Excellence on Hill Program
FRAMINGHAM – David and Pam Griffin, nominated by Representatives Jack Patrick Lewis and Maria Robinson, and Regina Marshall, nominated by Senate President Karen Spilka, received the Black Excellence on the Hill Award on February 26, awarded by the Massachusetts Black and Latino Legislative Caucus.
"Pam and David Griffin, like each of these trailblazers, have improved the quality of life in our Commonwealth in invaluable ways," said Senate President Karen E. Spilka, whose Black Excellence nominee Regina Marshall, COO of Advocates, Inc., also received the award. "Black Excellence on the Hill awardees are innovative leaders who respond to the needs of the residents they serve by identifying and overcoming unique barriers. We are moved by their selflessness and grateful for their work."
David and Pam Griffin are pillars of the Framingham community. Their business, Chocolate Therapy, was started in 2011 after they decided to leave corporate America and combine their passion for food and expertise in retail and manufacturing to create a unique chocolate experience. David and Pam have created a successful chocolate brand founded on interesting flavors and healthier eating.
"David and Pam are extraordinary people, and I am grateful for their steadfast contribution to our community," added Rep. Lewis. "I am very happy that they have been recognized as pillars of our community with this award."
Outside of their shop offerings, they host kid's birthday parties, Girl Scout chocolate-making programs, and chocolate-making classes. They have wine and chocolate tastings and team-building programs and their chocolate is carried in many local and national brands, including The Boxer Hotel, Boston Intercontinental Hotel, TJX brand stores, and Winston Flowers.
"At a time when small businesses across the country are hurting, we love having the opportunity to showcase two incredible entrepreneurs who bring joy to our community," added Rep. Robinson.
"We first want to say a huge thank you to the Representatives for the nomination. We have definitely been on a journey for 10 years and are grateful to still be in business," said the Griffins. "We hope to continue this amazing chocolate journey and grow as the world continues to provide opportunities for us to thrive."
Marshall, also a Framingham resident, is well-known at both the state and regional level for working on behalf of those who face barriers to physical and mental healthcare. Prior to joining Advocates, a nonprofit organization focusing on mental health, she oversaw such state disability agencies as the Massachusetts Commission for the Blind, Massachusetts Rehabilitation Commission, and the Massachusetts Commission for the Deaf and Hard of Hearing.
"She brings a strong voice for addressing disparities and a broad range of experience as a legal advocate and administrator at both the executive and operational levels of state government," Senate President Spilka said, noting that Marshall donates her time and leadership skills locally as a member of the board of directors for three organizations that address inequities and racial disparities: MetroWest Health Foundation, Bethany Hill Place, and the MetroWest YMCA.
The 2021 Black Excellence on the Hill event is an annual event hosted by the Massachusetts Black & Latino Legislative Caucus to commemorate Black community leaders and trailblazers that are moving the needle forward in cities and towns across Massachusetts.
The caucus is chaired by Representative Chyna Tyler of the 7th Suffolk District and vice-chaired by Representative Bud Williams of the 11th Hampden District, and has 16 members between the Massachusetts House and Senate.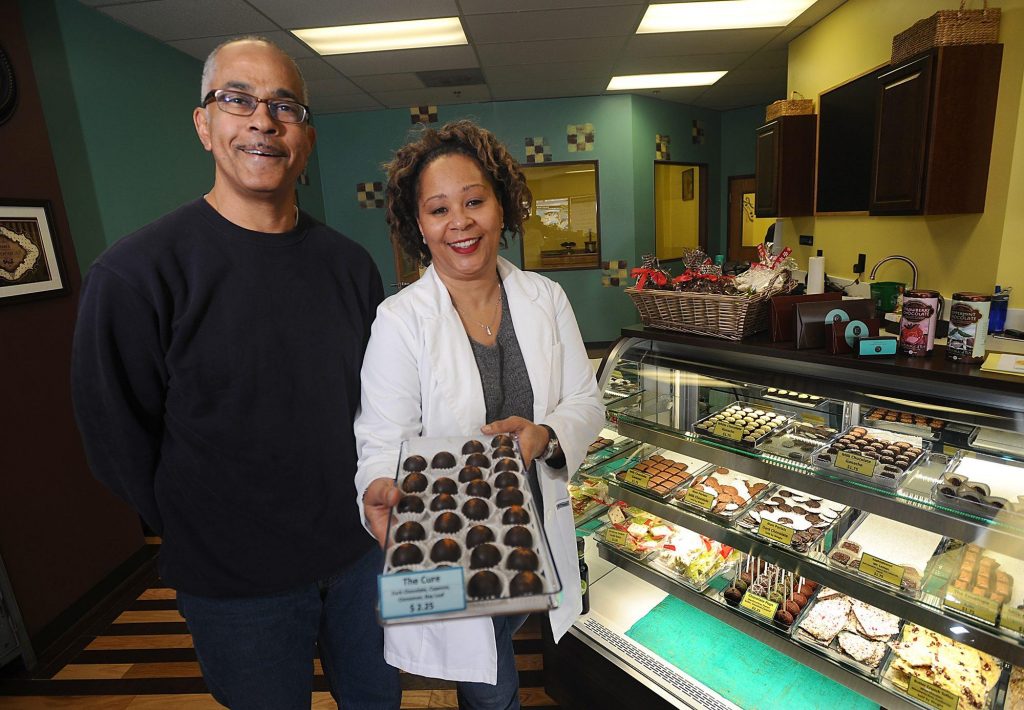 In full transparency, the following is a press release submitted to SOURCE. Both photos were submitted to the digital news media outlet too.