[broadstreet zone="52093″]
FRAMINGHAM – The Christa McAuliffe Charter School, a public middle school serving eight MetroWest communities, will conduct its first lottery for the 2021-22 school year on Wednesday, March 3, 2021 at 6 p.m.
Due to COVID-19 restrictions, the lottery will be held via Zoom. The lottery is open to the public and those interested in attending can register at this link for the Zoom link. Lottery results will be shared after the Zoom meeting via email, regular mail, as well as a post on McAuliffe's website by random lottery number.
"it's an exciting moment to look forward to next year and all that awaits our incoming scholars,' said executive Director Frank Tipton.
[broadstreet zone="53230″]
The school received 187 applications for the 2021-22 school year, of which 23 applications were siblings of current students.
The school will accept 140 students in the sixth grade. After the 140 students are accepted, the school will draw names to establish an ordered wait list for sixth grade.
McAuliffe will also accept 10 students in the seventh grade and will draw an ordered waitlist from the remaining 7th grade applications.
An ordered waitlist will be created for the eighth grade applicants.
The school's enrollment policy outlines a lottery and admissions process that follows the state charter school laws and regulations that call for a blind lottery:
● First preference goes to students who have siblings currently attending the school.
● Next, students who are residents of Ashland, Framingham, Holliston, Hopkinton, Marlborough, Natick, Southborough, and Sudbury are drawn through the random electronic lottery tool.
● Students who live outside of the eight-town region may also apply to the lottery; the school draws from the non-regional pool after all sibling and regional student names have been drawn.
[broadstreet zone="54526″]

Students selected in the lottery have 10 business days to submit forms to enroll in the charter school.
As spots open up, the school will invite students off of the ordered wait lists.
"We encourage families who find themselves on a waitlist to be patient as the enrollment process sorts itself out through the spring and the summer. It is not unusual for families to be invited to enroll their child even during the summer months" said Director of Community Development, Mara Gorden.
Since the pandemic shutdown last March, McAuliffe has built relationships with current, incoming, and prospective families via a range of digital means. All admissions sessions this academic year are held online.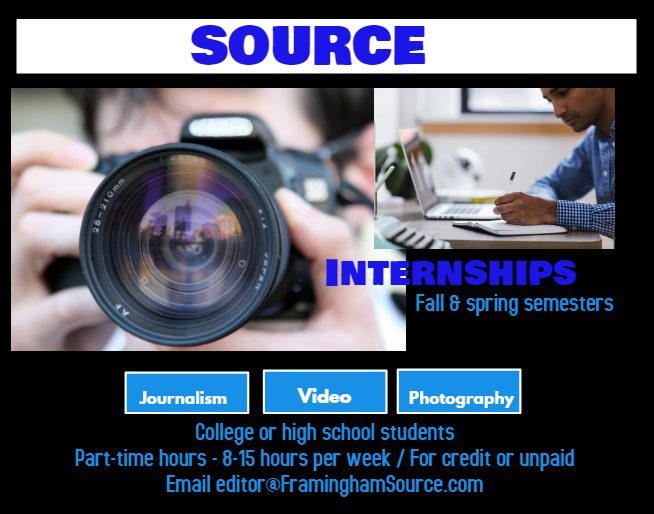 Due to COVID-19 restrictions, McAuliffe has not been able to accommodate in-person visits.
Following the March lottery, the school will conduct monthly lotteries on the first Wednesday of each month, as needed, until all spaces are filled in the school's sixth, seventh, and eighth grades.
Lottery applications will be due the Friday before the first Wednesday of each month.
These dates are published on the school's public calendar: www.mcauliffecharter.org/calendar. In the case that there is an active waitlist or no open seats for a particular grade, a lottery will not be conducted that month. Any lottery applications submitted for a month on which a lottery is not held
will be included in the subsequent lottery for that grade. The school is responsible for exhausting the waitlist for a grade before holding another lottery and will communicate with lottery applicants to keep them informed as to whether a lottery will take place.
[broadstreet zone="59945″]
Each lottery will be conducted at the school's address: 139 Newbury Street, Framingham via Zoom. A neutral party, typically a professional from our partner MetroWest YMCA, will conduct each lottery. Lisa Mandozzi, Executive Director at the MetroWest YMCA, will conduct the lottery on March 3.
Questions can be directed to the McAuliffe's Admissions team at admissions@mcauliffecharter.org.
The Christa McAuliffe Charter School is a diverse expeditionary learning charter public school for students in grades 6 – 8. The school's hands-on curriculum cultivates high levels of student engagement, responsibility for learning, and enduring character growth.
[broadstreet zone="59947″]
***
Editor's Note: In full transparency, the Christa McAuliffe Charter School is an advertiser with SOURCE, and has been since 2016.