[broadstreet zone="51611″]
FRAMINGHAM – Framingham Public Schools will go "fully-remote" starting Monday, December 7.
"Like all of you, we are concerned about the rising numbers of COVID-19 cases in our community and the impact those cases are having in our schools. It is clear that the Thanksgiving holiday and negligent behavior have resulted in the dramatic increase in transmission of cases in our city that demands immediate, preventative action. In order to reduce the spread of the virus and to ensure that we are ready to broaden the opening of our schools and activities in January, we need to adjust our operations yet again," wrote Framingham Public Schools Superintendent Bob Tremblay to staff tonight, December 3.
"As a result, in an attempt to limit the interactions of individuals, we will pivot to a fully-remote teaching and learning model effective Monday, December 7, 2020 for our current in-person programming. In addition, at this time, the FHS daycare as well as all Explorers programs will cease operations until further notice. We care about the welfare and health of our staff and students, which includes our staff's financial well-being, so no staff will be furloughed as a result of this decision," wrote Tremblay. 
SOURCE received several copies of the letter to staff.
[broadstreet zone="53230″]
"We anticipate that the students and staff who had returned to in-person teaching and learning on October 5th and November 5th will return to in-person teaching and learning on January 4, 2021," wrote Tremblay.
"The district will start Phases III & IV shortly thereafter. This plan, of course, is conditional upon the ongoing trajectory of public health conditions that will be evaluated regularly in consultation with the Framingham Department of Public Health," wrote Tremblay.
[broadstreet zone="59947″]
"Families who are accessing services at the Framingham High School Daycare and the Explorers Full Day Programs will receive further communication from the Community Resource Development department who oversee these programs, but should plan to return on January 4, 2021," wrote Tremblay..
"It is our goal to keep our staff and students in good health so that we are ready to usher in a new calendar year with the ultimate goal of resuming those in-person interactions that we all crave. In order to do this, however, we need to take action now. We must hold ourselves and each other accountable for appropriate behavior during these times in order to ensure our collective safety and well-being. We must be examples to the community with our responsible actions and precautionary efforts," wrote the Superintendent.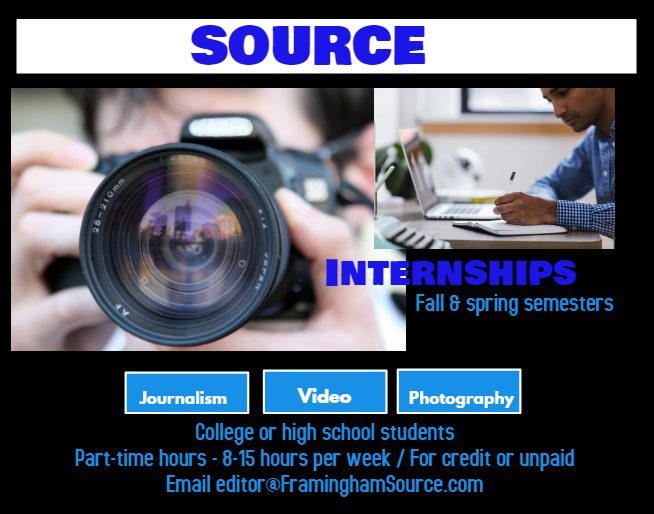 ***
Graphic by Walsh Middle School student Nina Garcia. SOURCE has partnered with the arts department at the middle and high schools for graphics for SOURCE reports.