Photo of the Day: March of the Wooden Soldiers
FRAMINGHAM – Framingham Parks & Recreation employees began installing the wooden soldiers all over the City of Framingham today, December 1.
The soldiers are replicas of the ones that were at Shoppers World.
The old Shoppers World in Framingham was a joyous place during Christmas. Between Jordan March and the cinema, stood 24 wooden soldiers. The soldiers were actually a promotional idea. The originals were hand-crafted by the Shoppers World maintenance worker and woodworker Hal Purrington.
In 1994, Shoppers World was demolished, the 20-foot General disappeared forever but many of the original soldiers were given away or sold.
The red, blue, and gold, soldiers each carrying a shiny black wooden rifle, stand 10-feet tall.
***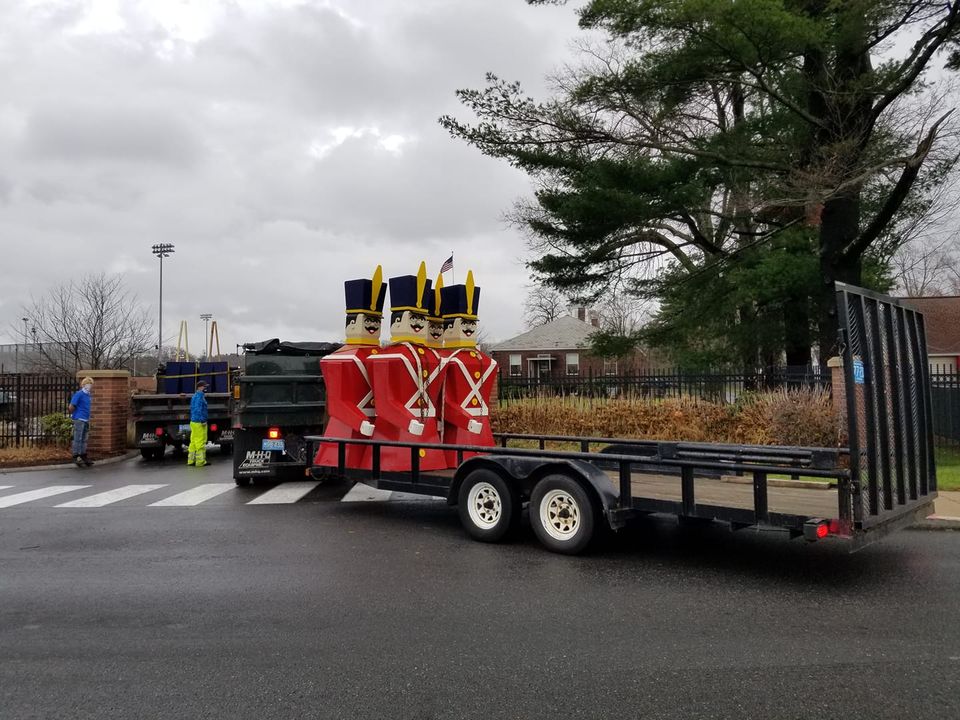 Photo by Cheryl Gordon