Mass AG's Office Awards City of Marlborough Grant To Help Low-Income Residents Pay Heating Bills
The following is a press release from the Massachusetts Attorney General's office submitted to the news media outlet.
***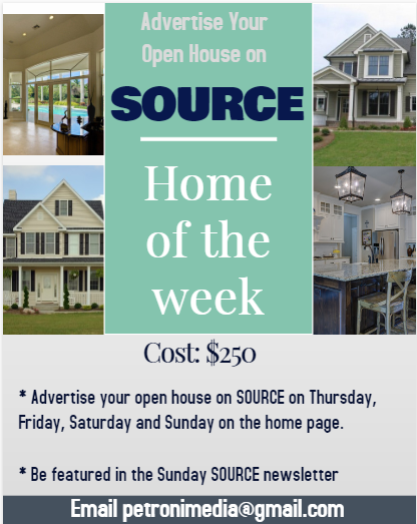 BOSTON – With the cold weather season approaching, Attorney General Maura Healey announced today, November 10, that she has awarded nearly $570,000 in grant funding to 14 organizations across the state to help low-income households pay off or lower their natural gas heating bills.
"Each winter, thousands of Massachusetts households struggle to come up with the funds to pay their monthly heating bills, and we expect many more to be in need this year amid the COVID-19 public health crisis," Healey said. "This grant program will help us ensure that families have the financial support they need to stay warm during the cold months."
This year, AG Healey's Natural Gas Fuel Assistance Grant program is providing approximately $569,000 to programs run through state agencies, municipalities, and nonprofit organizations that currently assist residents in paying for gas service.
Approximately one-in-four low-income eligible households in Massachusetts currently receive assistance on their heating bills, and many more are expected to need help this year with the COVID-19 pandemic. This grant program aims to close that gap by providing assistance to families who are in need but are not currently receiving assistance or not receiving enough help in paying their monthly bills.
Receiving a grant is the City of Marlborough for its municipally-run heating assistance program. Funds will be used to enhance its current fuel assistance program to assist more families.
The grant program utilizes funds from a settlement the AG's Office reached with National Grid for improperly charging customers reconnection fees. Since 2018, the grant program has awarded more than $2 million to programs and initiatives that provide fuel assistance.
            The AG's Office is also awarding grant funding to the following organizations:
Casa Myrna Vazquez (Greater Boston and Boston Harbor Communities in Middlesex and Norfolk Counties):The organization will provide funds to survivors of domestic and dating violence who need assistance paying their natural gas bills.
The Massachusetts Association for Community Action (MASSCAP) (Statewide): MASSCAP will provide 22 statewide organizations with additional funds to help natural gas customers who participate in the federal Low Income and Home Energy Assistance Program (LIHEAP), as well as those who do not qualify for the program but make less than 80 percent of the state median income.
.Lend a Hand Society (Greater Boston):The organization will use the funding to enhance its current program to assist more households in need in Greater Boston with paying their heating bills.
Town of Norton: The municipally-run program will expand its outreach to senior and veteran populations who need assistance in paying their heating bills.
United Way (Bristol, Essex, Middlesex, Norfolk and Suffolk Counties): The emergency heating assistance program will expand its outreach to families in need.
Springfield Partners for Community Action: The organization will use the funds to increase the reach of its current program which helps residents in need who do not qualify for LIHEAP.
The Towns of Palmer, Weymouth, and Dartmouth: The towns will expand the reach of their current fuel assistance programs.
The Southeast Asian Coalition of Massachusetts (Essex, Plymouth, Suffolk and Worcester Counties): The organization will use the funds to enhance its current program that is geared toward assisting Southeast Asian and Arabic-speaking households gain access to fuel assistance programs.
The Spanish American Center (Northern Worcester County): The organization will use the funding to expand its current program that provides assistance to Latinx families. 
REACH (Greater Boston Communities in Middlesex County): The organization will provide funds for survivors of domestic violence in need of assistance in paying their gas heating bills.
Cambodian Mutual Assistance Association (Greater Lowell): The organization will use the funds to help those in the Cambodian American community in Greater Lowell who are in need.
The grant program began on November 1, 2020 and will run through October 31, 2021.
The deadline to apply for the grant was in October.
AG Healey is also encouraging residents who are experiencing financial hardship due to the COVID-19 pandemic to contact their utility company to learn about the available assistance programs. The state's utility companies are offering financial assistance to residents impacted by the pandemic, including flexible payment plans and balance forgiveness plans for those who are eligible. Utility companies are authorized to provide payment plans for up to 12 months for residents who are behind in their payments.
The AG's Office urges residents who are experiencing a loss of income to consult with their utility to see if they may qualify for the utility's low-income rate, arrearage management programs (AMP), or the federal Low-Income Home Energy Assistance Program (LIHEAP). Customers may qualify for low-income assistance, even if they haven't in the past, as eligibility is based on the last four weeks of gross household income. The AMP provides for an individualized payment plan that, if followed, allows the customer to have forgiven all or a portion of an outstanding unpaid balance. In order to qualify for LIHEAP, customers must have a household income that does not exceed 60 percent of the state median income. The office also urges residents who are struggling to pay their bills to contact their local Community Action Network to determine if they qualify for available financial assistance. Some recipients of the AG Healey's Natural Gas Fuel Assistance Grant program will supplement LIHEAP funding at Community Action Networks.
As the state's ratepayer advocate, AG Healey works to ensure that customers do not pay more for their natural gas service than they should.
  For more information about gas utilities during the COVID-19 pandemic visit the AG's resource page, which includes contact information for Massachusetts utility companies. Customers who have concerns about their utility rights during the public health crisis should contact the AG's consumer assistance hotline at 617-727-8400 or file a complaint online.