This report comes from Jewish Family Service of MetroWest
***
NATICK – Last week, Rabbi Danny Burkeman of Temple Shir Tikva took his Naturalization Oath in a ceremony.
After swearing in to become an American citizen, Rabbi Danny was eager to register to vote with his wife, Micol, in time for the upcoming presidential election.
The Naturalization process is a pivotal final step in the immigration journey for many. It grants individuals the opportunity to vote in elections, have a voice in how the nation is governed, travel freely with a U.S. passport, bring family members to the U.S., and establish a sense of security and belonging of what it means to be an American citizen.
For Rabbi Danny, the journey grants him these new opportunities and allows him to be fully invested in his family, the Jewish community, and this country.
[broadstreet zone="58610″]
Rabbi Danny stated that, over the past 10 years in the U.S., he has felt blessed to be part of communities that allowed him to imagine how Judaism can be made relevant in the 21st century and bring the Jewish voice to the contemporary world. Part of his desire to become a U.S. citizen stems from wanting to invest in his mission fully. He always wanted to be part of the Jewish-American community and establish roots in the U.S. as the long-term home for him and Micol. They both find the "entrepreneurial spirit" of the Jewish-American community to be exciting in that "it imagines and dreams what is possible and isn't confined and restricted by what is and what has been."
Rabbi Danny's immigration journey began in 2006 as a student visa holder on the West Coast attending Hebrew Union College-Jewish Institute of Religion before returning to England for a few years. He saw the confidence in Jewish identity and Judaism in America in his very first encounter and aspired to be engaged in it in some way ever since. He felt he had unfinished business in England, but knew his stay was only temporary before returning to the U.S. in 2011 to work in New York.
A few years later, he obtained his Green Card and became a Permanent Resident.
Upon returning to the U.S. with Micol, he had intentions to continue their work together, become a citizen, and find that long-term home to share with their two children, Gabby and Benny. Rabbi Danny Burkeman participating in the 2019 Annual Build-A-Backpack event with his family.
[broadstreet zone="70106″]
In 2017 they moved to Massachusetts, and he became the Rabbi at Temple Shir Tikva in Wayland.
He was eager to get the synagogue more involved with JFS, and the work he found would align with their mission and identity, stating "I was excited to find ways to play a lead role in supporting JFS's work as a community. We got involved in the annual backpack event, the Children's Clothing Closet, assisting newly resettled families, and are still always looking for new ways to deepen our partnership and support this important work."
After several visits to the JFS office as a Rabbi and partner, he found that suddenly he was an individual seeking help with his citizenship process. Knowing the organization and individuals were willing to help him with the process made it that much easier and more comfortable. "Even with all of the privileges and advantages that I have," stated Rabbi Danny, "entering into the citizenship process is daunting considering the paperwork and various elements that go into it. Knowing that JFS can support me and especially other clients who have more challenging cases is such a wonderful gift for the local community." 
[broadstreet zone="59945″]
Aside from the unexpected delays that COVID-19 brought to the process, he found that everything went smoothly with USCIS (U.S. Citizenship & Immigration Services). He spent months studying at the dinner table with his American-born wife, Micol, testing her knowledge of history and government as well. Their 7-year-old daughter, Gabby, helped teach him the Pledge of Allegiance.
From the support he received from his family and JFS along the way, he felt prepared for the interview and test, scheduled in the middle of his High Holiday preparations – between Rosh HaShana and Yom Kippur. There was still a sense of anxiety on the day of the interview. As a "usually well-prepared person," he spent the whole morning going through his papers at home and in the car to ensure he didn't leave anything behind. 
When he arrived at the John F. Kennedy Federal Building in Boston, and after speaking to a Rabbinic colleague that morning about a sermon involving a speech by Robert Kennedy given in honor of his brother, Rabbi Danny felt this made the whole experience more significant and "meant to be."
Of course, living in this moment of COVID-19, the dynamic was different for him, seeing fewer people there, everyone sitting six feet apart, and wearing masks.
The interview began with an engaging conversation, which helped relieve tension and anxieties immediately.
He answered the civics test's first six questions correctly, resulting in a perfect score. The officer did not need to continue asking all 10 questions, which he admits to being a little disappointed about after studying with Micol for months; he was "gunning for 10/10" that morning. 
Later that week, he received a phone call inviting him to his Oath Ceremony. 
However, the invitation was for that Monday, possibly one of the only days out of the year when he would have to say no because it was Yom Kippur. 
He was grateful to be moving through the final steps of the process so quickly but disappointed that he would have to reschedule the Oath for a day that might not allow him to register to vote before the election.
Luckily, he was happy they offered him a new ceremony appointment just in time, on Monday, October 26.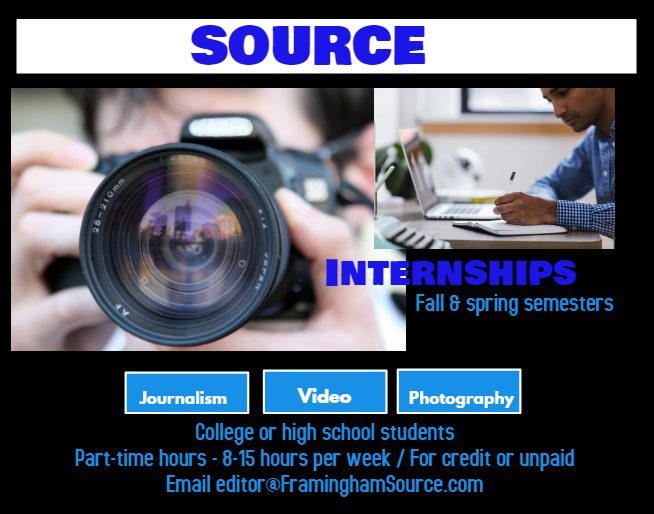 He remembers standing in line with Micol as support for previous elections but would have liked to be actively part of it alongside her. Rabbi Danny stated that now, to have a voice and vote in this election season is very important to him, "especially at this time with some of the challenges we are facing as a country." Being part of it in an active way as a citizen voting rather than passively on the sidelines felt that much more significant to him and his belief in the "potential America has for the future."