Food Bringing Ashland Residents Together As A Community
ASHLAND – Personal stories around food are a great path to understanding different cultures and backgrounds.
Past Ashland is United events, "Breaking Bread Together" and "Baking Bread Together," have proven that food brings people together. 
To continue this theme of food and connection, Ashland is United (AiU) held a virtual discussion and dinner event over Zoom called "Ashland's Virtual Table: Join Us for a Meaningful Meal," on Sunday, Sept. 13.
"Food is a prompt for sharing our personal stories of the experiences that matter most," said Jane Greenstein, one of the event organizers. "The goal is to strengthen individual and collective resilience, create connections, and build bridges across political, ideological, and identity differences. At Ashland is United, we believe that it is possible to find commonalities but also grow comfort in discussing and celebrating differences."
Participants were encouraged to prepare a favorite dish from their culture or family to eat while engaging in the virtual discussion. In the introductory round, names and recipes were discussed in order to help participants learn a bit about each other and their backgrounds. When sharing names, it became clear that in many cultures, names are chosen to honor a relative. Some names came from religious texts or were derived from mythological characters.
Prepared meals included Polish golumpki (stuffed cabbage), Mexican chicken fajita, Indian rice pilaf and chicken kofta, Italian gnocchi, and Jewish noodle kugel. There was even a suggestion of "if I could I would have brought ham steak and corn and peach cobbler."
Recipes will be shared and posted on AiU's website, www.ashlandisunited.org.
Even with the limitations of a Zoom gathering, the participants were able to share personal stories that highlighted their cultural traditions and to discuss experiences in talking with those who were, on the surface, different than themselves, said organizers.
Throughout the 90-minute event, participant remarks revealed the common theme that first assumptions are often incorrect and that given the opportunity to interact with those from different backgrounds, "people can really surprise you" with their positivity, generosity, and kindness.
Greenstein highlighted that participants also noted that "when you come to these new experiences with an open mind, wonderful and unexpected benefits can happen."
Given the positive feedback received from participants, Ashland Is United will continue the conversation begun around this "virtual table" with future events still to be planned.
Ashland is United is a grass-roots community group formed in 2016 to help create a culture of inclusivity and acceptance in Ashland.
Most recently, as the pandemic began earlier this year Ashland is United developed an online project of sharing stories from their "grandmother's basket" that offered an opportunity to connect with each other at a time when social distancing became the new normal. The organizers believe that a collection of stories offered a sense of comfort and reminded everyone of the sense of belonging and community. They still are accepting written or video contributions through their website.
In joining and organizing #StandupAshland, another Ashland is United project which was held in June, Ashland Is United partnered with other organizations in town to provide a physically-distanced but communal opportunity for those who wanted to stand up against racism.
Residents were requested to stand outside their home with a sign that expressed how they will promote an active anti-racist community, while holding a light and playing music of their choice appropriate to the event. Recordings of the virtual vigils were assembled in a video shared on social media.
"It was a somber yet successful event. Its anti-racism statement has been celebrated by many in the community including town administrators and other community leaders," Greenstein said.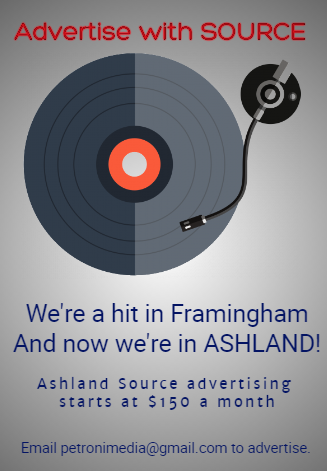 ***
Photo & release submitted to SOURCE media