By Lily Karofsky
***
[broadstreet zone="53230″]
FRAMINGHAM – Christa McAuliffe Charter School crews are meeting in person this week for the state of the new school year. Grade 6 crews met for a 2-hour time slot today, grade 7 will meet on Wednesday, and grade 8 on Thursday. The first full day of classes starts on Monday, September 14.
As Framingham is a high-risk community – one of 8 in the Commonwealth for the Coronavirus – the school year will start virtually at 8 a.m. for all but the high needs students.
The 6-8 middle school also has a new executive director for the 2020-21 school year –
Frank Tipton is the new executive director of McAuliffe Charter School in Framingham.
Tipton went to college at Columbia University and got his master's degree from Georgetown University.
[broadstreet zone="54526″]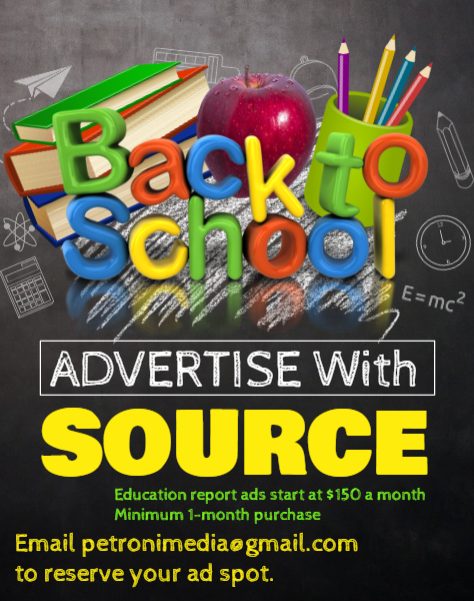 Before working at McAuliffe, Tipton taught at four different schools. He started at Wellesley High School as a history teacher and then worked as a teacher and college coach at the Seven Hills School in Cincinnati. Tipton then went to Phillips Academy in Andover as a teacher and an administrator.
Most recently, Tipton was the assistant head of school at Gann Academy in Waltham. Tipton shared that he wanted to work at McAuliffe because he was "really excited by the Expeditionary Learning mission of the school… and the opportunity to serve a diverse community in a wonderfully diverse city." 
Tipton explained that the staff at McAuliffe spent a lot of time over the summer and the last couple of weeks figuring out how to carry over McAuliffe's unique teaching style virtually.
[broadstreet zone="58610″]
Tipton noted that the whole staff has been busy "translating everything that's special about Mcauliffe into that remote setting." The school is calling it "McAuliffe at home."
Everyone will be learning virtually, except for the higher need students which will be spread out around the building during the earlier part of the day.
The school also recognizes that there is a possibility of switching to hybrid learning or going back fully in person, so they are preparing for that too.
Tipton shared that McAuliffe is "being really creative with software that we have as well as doing some creative planning with respect to expeditionary learning."
[broadstreet zone="53130″]
McAuliffe is a school that values community. One of the most important things to the staff while creating their virtual learning setting was to make sure that the students and McAuliffe still felt a strong sense of community. Tipton shared that the whole school "believes strongly that we need to be strong together as a community during these difficult times."
Tipton is driven to make this year a positive and nurturing experience for both the students and staff of McAuliffe. His biggest goal this year is that through "our professional work and through scholar experience this year we actually further our journey as an expeditionary learning school…this is not a year regression, it's actually a year where we can take a crisis, turn it into an opportunity and continue to build on who we are as a school." 
[broadstreet zone="52386″]
McAuliffe is not looking at this pandemic as something that will hold them back, but an opportunity to look at challenges differently and grow from the learning experience. Their approach to online learning embodies who they are as a community and what values they hold closest.
Tipton wants the Framingham community to know that "as a new leader for the community I have been incredibly impressed by the depth of parent engagement, as well as staff engagement about the school. There are so many in the community that care so deeply about the school."
***
Lily Karofsky was a 2020 summer SOURCE intern. She is a student at Framingham High School.