[broadstreet zone="53130″]
1 Passover begins tonight at sundown.
Passover is a major Jewish holiday that celebrates the Biblical story of the Israelites' escape from slavery in Egypt. Pesach starts on the 15th day of the Hebrew month of Nisan which is considered the first month of the Hebrew year.
2. FLYERS In action:
Framingham High girls and boys outdoor track has its season opener today at 4 p.m. against Brookline High on the road.
[broadstreet zone="58610″]
3. CITY of FRAMINGHAM meetings (remote unless otherwise noted):
Framingham Traffic Commission: Traffic Regulation Subcommittee at 3 p.m.
Framingham Board of Assessors at 4 p.m.
Framingham Bicycle, Pedestrian, and Trails Committee at 7 p.m.
Framingham Conservation Commission agenda has been postponed until April 12, due to Passover.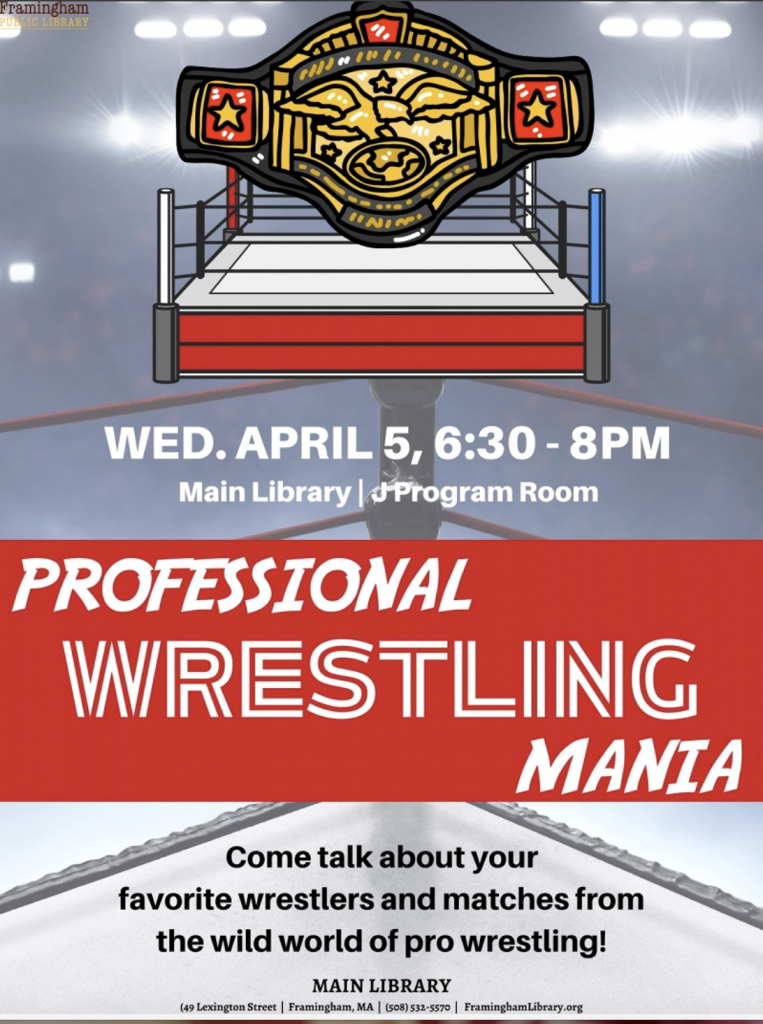 5.Framingham Public Library events:
Wrestlemania at the main Framingham Library tonight. Come t​alk about your favorite ​wrestlers​ and matches from the wild world of ​pro wrestling! ​All Ages.
[broadstreet zone="59947″]