[broadstreet zone="53820″]
1 Ramadan, observed by Muslims worldwide, begins today. The 9th month of the Islamic calendar it is a month of fasting, prayer and reflection.
It commemorates the month in which Allah revealed the Qur'an to the Prophet Muhammad.
It's also the most sacred and holy of months in Muslim culture and widely regarded as one of the Five Pillars of Islam.
2. Last night, the Framingham City Councilor honored the Framingham Garden Club with a resolution to mark its 90th anniversary. Read more here.
Before the meeting, Mayor Charlie Sisitsky congratulated members on the anniversary.
3. CITY of FRAMINGHAM meetings (remote unless otherwise noted):
Framingham Edgell Grove Trustees meet at 2 p.m. at the cemetery office
Framingham Traffic Commission: Traffic Regulation Subcommittee meets at 3 p.m.
Framingham School Committee: Policy Subcommittee at 4:30 p.m.
Framingham Veterans Council meets at 5:30 p.m. in the executive conference room at City Hall and on Zoom
Framingham Disability Commission meets at 7 p.m.
Framingham Sustainability Committee at 7 p.m.
Framingham Cable Advisory Committee at 7 p.m.
[broadstreet zone="58610″]
4. Framingham Public Library events:
The Christa McAuliffe Library will screen the R-rated movie Spencer today at 1 p.m.
5. Today is the United Nations World Day of Water,
World Water Day 2023 is about accelerating change to solve the water and sanitation crisis. Dysfunction throughout the water cycle undermines progress on all major global issues, from health to hunger, gender equality to jobs, education to industry, and disasters to peace.
1.4 million people die annually and 74 million will have their lives shortened by diseases related to poor water, sanitation and hygiene. (WHO 2022)
Today, 1 in 4 people – 2 billion people worldwide – lack safe drinking water. (WHO/UNICEF 2021)
Almost half of the global population – 3.6 billion people – lack safe sanitation. (WHO/UNICEF 2021)
Globally, 44 per cent of household wastewater is not safely treated. (UN-Water 2021)
[broadstreet zone="59945″]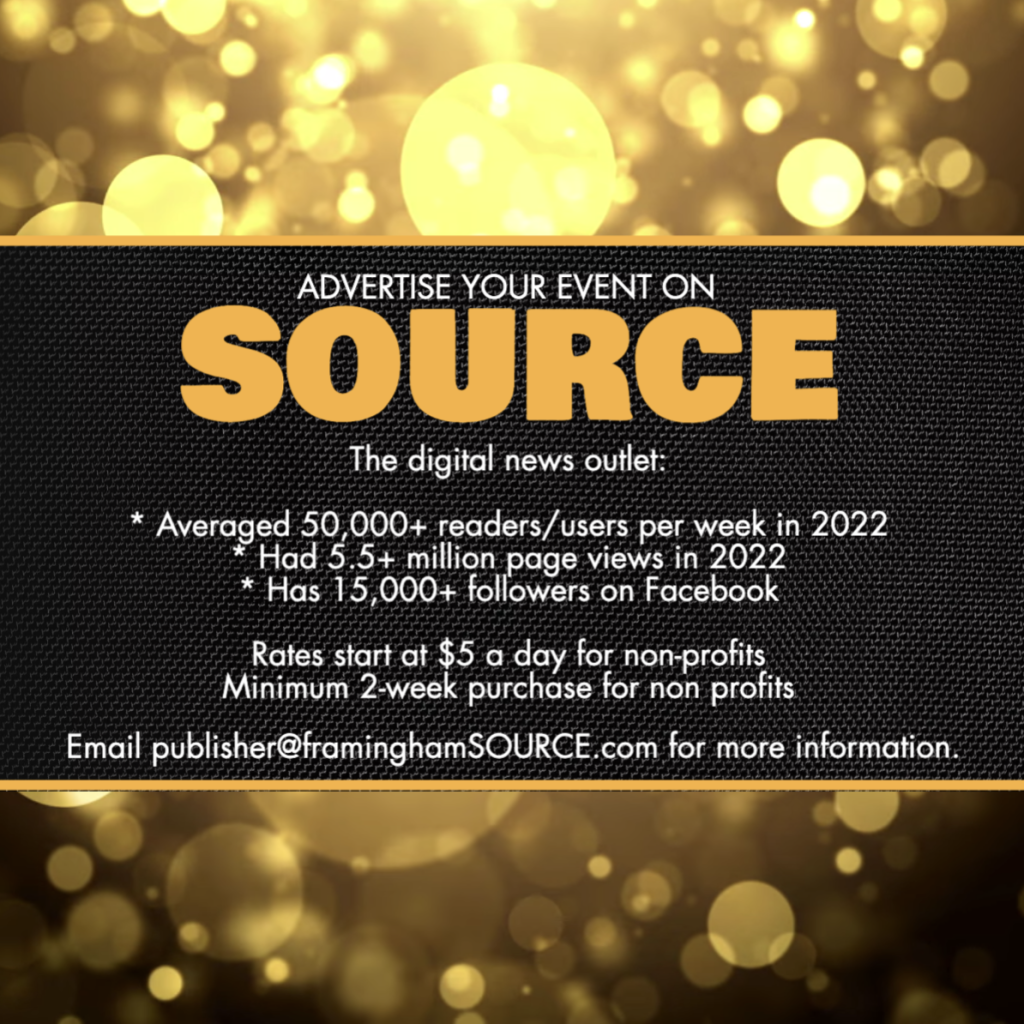 [broadstreet zone="56696″]