In full transparency, the following is a press release submitted to SOURCE media.
***
[broadstreet zone="53820″]
MARLBOROUGH – Ward 3 City Councilor Christian Dumais, 42, is set to announce his campaign for Mayor of Marlborough on March 30, 2023. Surrounded by supporters, family, and friends, Dumais will kick-off his campaign at Lost Shoe Brewing and Roasting Company beginning at 5 p.m.
The event will serve as the first time a member of the City Council has announced their candidacy for Mayor of Marlborough in over a decade.
Dumais, a lifelong resident of Marlborough and graduate of public schools, has been representing the residents of Ward 3 on the City Council for the past six years. Dumais has also been a Marlborough small business owner for the last 13 years, owning DruMais Salon and Day Spa.
"It is with great pride that I announce my candidacy to be the next Mayor of Marlborough. As a City Councilor and small business owner, I know firsthand what it takes to effectively run our City's government and represent the people of Marlborough. Marlborough needs a new generation of leadership that is ready to solve 21st century problems with 21st century solutions. Our roads are in disrepair, we face an unprecedented housing crisis, we are in need of a new fire station, and our small businesses are struggling. I am ready to take on the great responsibility of steering our city into the future," said Dumais.
[broadstreet zone="59983″]
In his tenure on the City Council, Dumais has passed five City budgets, supported sustainable housing growth in order to not overdevelop, funded the new Marlborough Public Library, worked diligently to respond to hundreds of resident inquires, and has been a leader in the fight for a new fire station and regional dispatch center.
"My time on the City Council has given me direct experience with every facet of our City government. It is because of this work and experience, that I will be well prepared to get to work as Mayor on day one," said Dumais.
After attending Marlborough High School, Dumais graduated from Lasell University with a degree in Business Administration. After gaining years of valuable experience in the corporate, non-profit, and public sectors, Dumais became a small business owner in Marlborough. In 2010 he opened DruMais Salon and Day Spa on Springhill Ave in Marlborough, refurbishing a historic building in the process. In the course of building his business, Dumais created substantial, long-term jobs that support the local economy to this day. In 2014 he won the Marlborough Regional Chamber of Commerce's Entrepreneur of the Year award for his efforts.
[broadstreet zone="56696″]
"As Mayor, you must able to work collaboratively, while also having the ability to make the tough decisions. As a small business owner, I face those tough decisions every day, whether it is to balance a budget, to make payroll, or to keep the lights on. I will bring the same fiscal responsibility to City Hall that I bring to my small business," said Dumais. "While fiscal prudence is important to the success of any organization – there is one thing equally as important: the people. Creating an
environment where my employees feel supported and challenged is what has kept us successful for 13 years. As Mayor, I will make sure our city workforce is not only qualified and diverse, but that they feel supported and have a place to grow with us," he continued.
As part of his commitment to outreach and engagement with the flourishing Brazilian community within Marlborough, his campaign has set up a WhatsApp group called Brasileiros com Dumais para Prefeito de Marlborough (Brazilians with Christian Dumais for Mayor of Marlborough) which will post campaign updates exclusively in Portuguese. The link for this group can be found at www.christianformayor.com.
All residents who wish to attend the kick-off event are welcome and encouraged to do so. Light refreshments will be provided with a cash bar. The event will be held at one of Marlborough's newest small businesses, Lost Shoe Brewing & Roasting Company, 19 Weed Street, Marlborough, MA 01752. Checks can be made out to The Committee to Elect "CTE" J. Christian Dumais and mailed to 31 Springhill Ave, Marlborough, MA 01752. Those who wish to attend the event, get
involved, or donate to the campaign, can do so at www.christianformayor.com.
[broadstreet zone="59947″]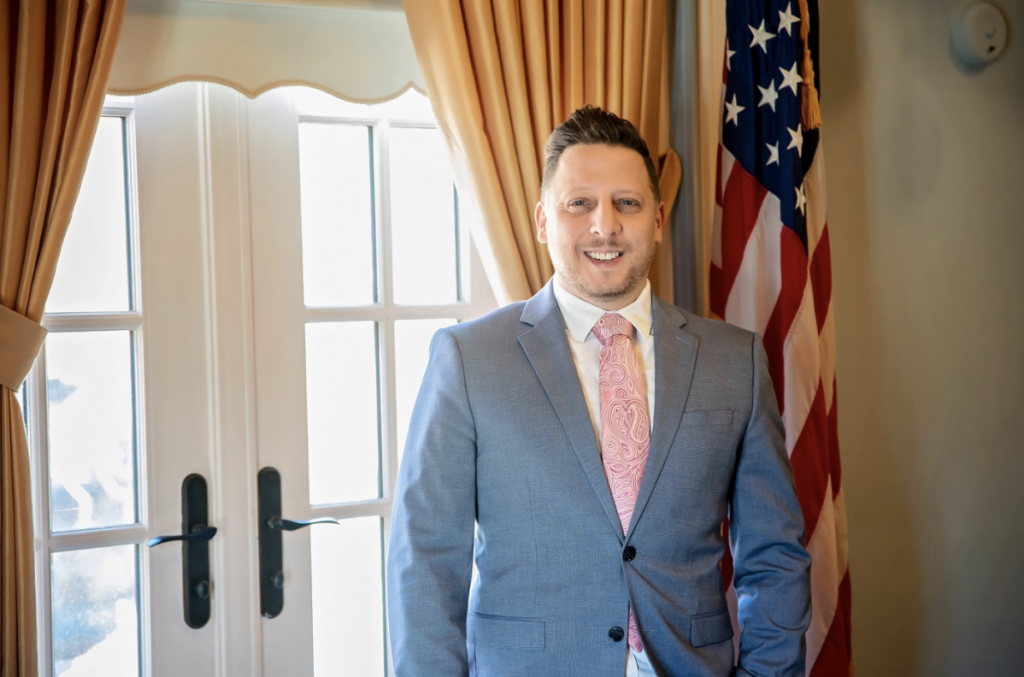 [broadstreet zone="59984″]