[broadstreet zone="53130″]
FRAMINGHAM _ The Framingham Public Library began holding coffee hours for Veterans monthly, starting last month.
The coffees had been held pre-pandemic, but were re-started by Assistant Library Director Dawn Dellasanta, a US Marine Corps Veteran in February 2023.
The coffees are held the third Friday of the month at the Christa McAuliffe Library Branch on Water Street at 10 a.m.
[broadstreet zone="58610″]
Veterans who attended included:
Gregory Andrews (Army Iraq)
Morris Seigal (Army Germany)
Dick Constant (Army Signal Corps Vietnam)
Allen Block (Army Signal Corps Vietnam)
Nick Paganella (Army Korea)
Tom Disario (Army Vietnam Germany)
Stephen Petak (Army Vietnam)
Guests at this morning's coffee included Framingham Police Chief Lester Baker, Deputy Police Chief Sean Riley, Framingham City Council Vice Chair Janet Leombruno, and District 4 City Councilor Michael Cannon.
[broadstreet zone="59983″]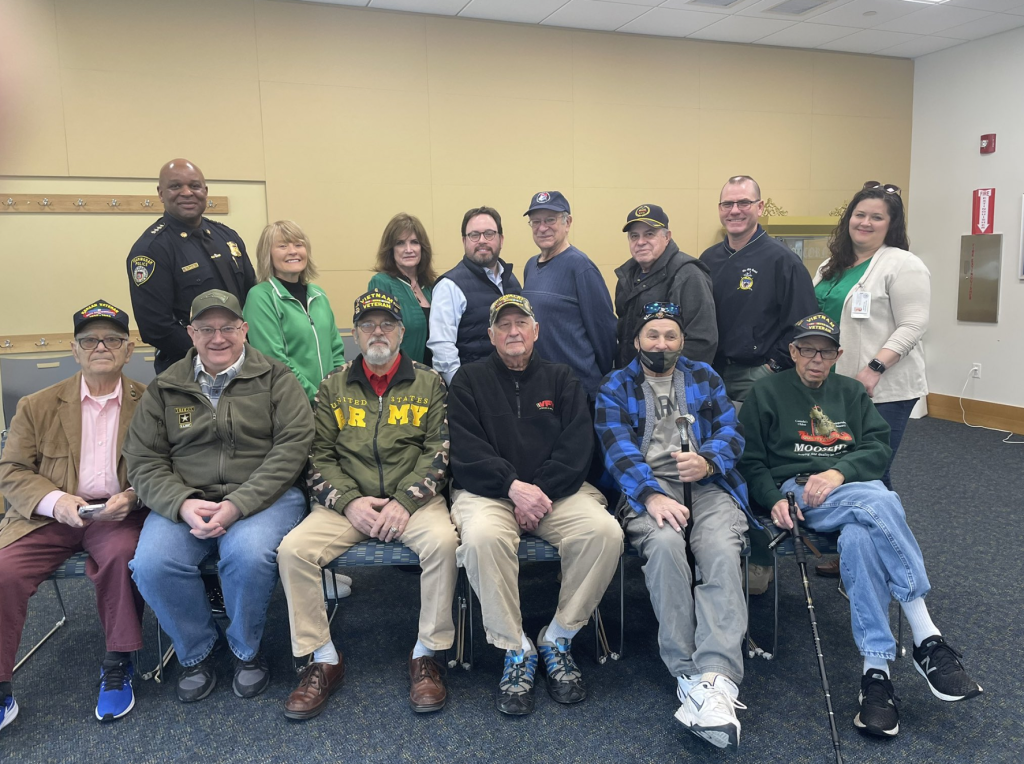 [broadstreet zone="59946″]