[broadstreet zone="53903″]
FRAMINGHAM – The inaugural meeting of the Friends of the Framingham Trails organization was held this morning at the Christa McAuliffe Library branch in Framingham on a cold, snowy Saturday.
Organized by Ron Chick, Leora Mallach, and Mary Kate Feeney, the organization looks to support the growing number of trails in the City of Framingham.
More than 65 individuals attended the first meeting. It was a standing room only crowd.
SOURCE will have more photos and a report next week.
[broadstreet zone="59948″]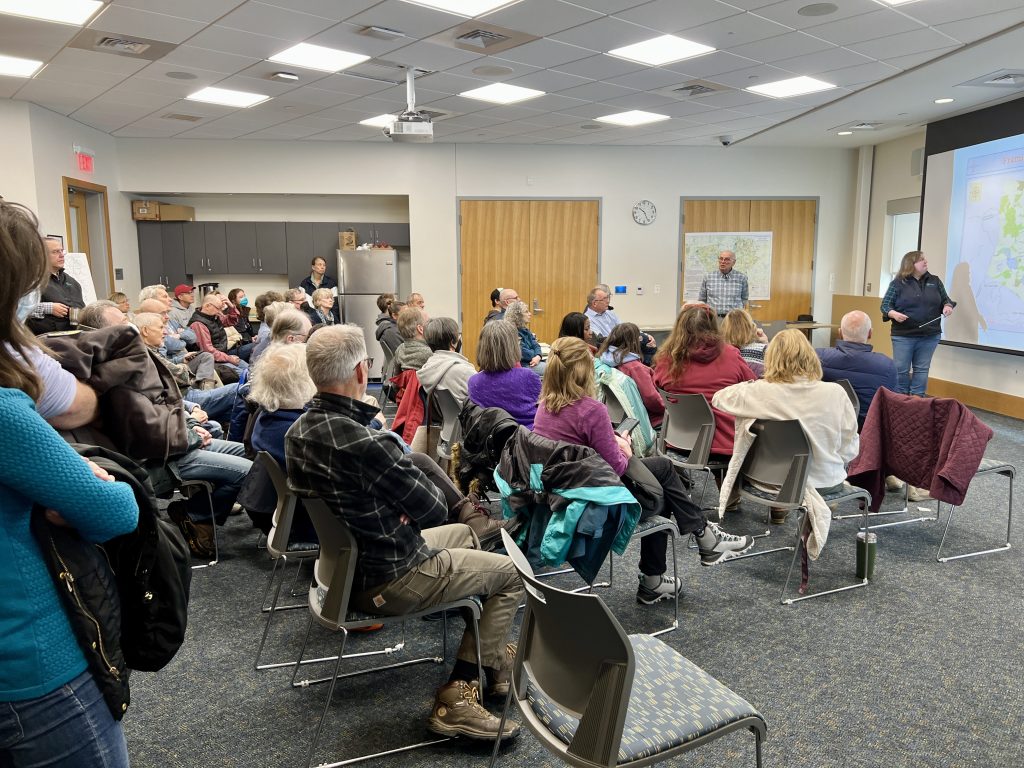 [broadstreet zone="59946″]