OPINION: 'It's Crazy How One Second Can Be Totally Normal and The Next You Are Running and Fearing For Your Life'
By Sara Wolff
***
FRAMINGHAM – Mr. Bruce… The submission isn't working" 
Today was going to be a normal day…
6:48
"Mom, my stomach hurts. Can I stay home.." I hear my mom on the other end of the phone on her way to work in Boston.
"It's the day before break… Can you just try and go today? You can't miss math class"
"Alright but if I call you will you promise to pick me up?"
"Ok"
Little did I know I'd be calling my mom later that day to pick me up but for a different reason.
7:00
"Hey sage!" 
I walk down the band hallway where all my band friends are hanging out before classes start. My friend Dylan turns to me: "Did you finish the journal for english?"
"Oh my gosh I completely forgot, do I still have time?"
"About 20 minutes" 
I start working on my English assignment In the band hallway when my chromebook died 
"NOOOOOO"
Dylan turns to me and asked what happened.
"My chromebook dieddddd. It's ok i'll finish it if I have extra time in D period"
The bell rings at 7:20
I make my way to C109 where my math class is. 
"Ms. Lincoln, do you have a flat charger? My chromebook died this morning"
"I don't think so, maybe ask around?"
The Teacher in the back of the class announces that he has a charger and Ms. Lincoln grabs it for me.
"Thank you!"
I plug in my chromebook and work on missing homework and mastery checks I wanted to redo. I got 100% on every mastery check I retook and got late credit for the missing homework. I text my mom at 8:56.
"just had math
watch my grade go up i just did a bunch of stuff and i should end up with a B+"
8:57 and the bell rings
I start walking to English when Dylan comes behind me and scares me. 
"OMG DYLAN what was that for you scared me. I'm so jumpy today" He laughs and we walk into English
9:01 and the transition bell rings. 
Everyone should now be in class. I look down at my phone at 9:03 when my phone buzzes.
"Sara I can't express how proud I am of you an all the work you have been putting in to everything in your entire life these past few weeks.
You have really amazed both daddy and I"
I have a hard time containing my smile. They are proud of me… 
In English we have our final discussion on the book The 57 Bus. 
"Everyone has a sticky right?" Ms. Conroy shouts so everyone can hear her. 
"These are secret no one else can see them" I chime in, 
"Secret stickys?" She laughs a bit and repeats what I said. 
"Write down who you'd want to sit with next semester." I put my sticky note on my new independent reading book and hide it while I write my name and 2 names of people I'd want to sit with.
It's 9:56 and the bell rings.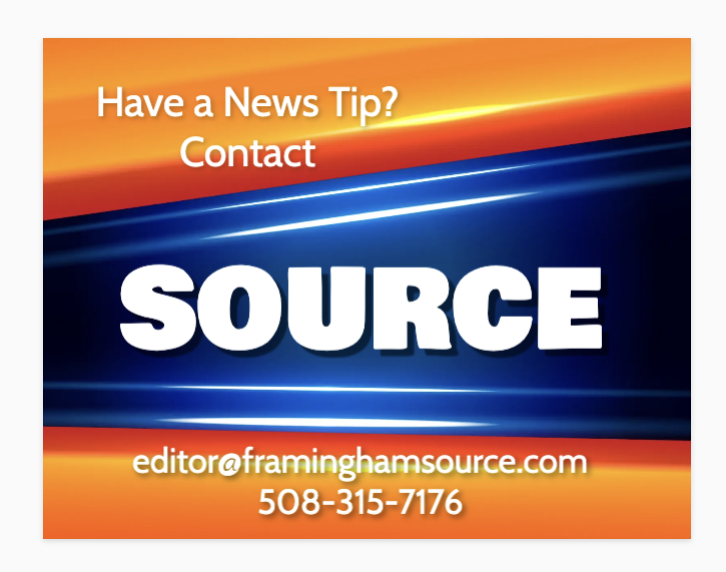 I start to walk out of English class and to my history class. Dylan comes up behind me and scares me again. 
"OH MY you keep doing this" we talk about where we are going next and I share who I wrote on my sticky note. We start to go down the stairs when I remember that I had wanted to go to silver house. I turn and keep walking down upstairs E hall. I walk in and see Mr. Curtis.
"Hello Sage!"
"Hi Mr. Curtis! I just wanted to say how [I share an issue that was continuing from wednesday] But I emailed Ms. Conroy and she said it should be alright. So I'm doing good!"
"That's good, thank you for keeping me updated!"
"Ok I got to go to class. Have a good break!"
"You too!"
10:00 and the end of transition bell rings. I walk into E102, my history class, a little late.
"Hellooooo!!!" Mr. Bruce and I greet each other. Mr. Bruce turns to me and says
"You're going to love today" I get excited and gasp,
"Real world friday!?"
"No… It's musical Friday!" Oh Em Gee. I turn to Simone and gasp again. I look up at the tabs on Mr. Bruce's screen and see a Disney plus tab. I also see a tab with a google doc called Hamilton Graphic organizer. I excitedly gasp again and turn to Simone once more
"We're watching Hamilton!" I whisper yell.
"Open up the Hamilton graphic organizer on canvas!" I open the doc and start to fill out all the questions. 
"Mr. Bruce, is it bad that I can answer all these questions just because I have the musical memorized." 
I finish the doc at 10:11
"Mr. Bruce… The submission isn't working" He walks over to me and I end up submitting it using the link. Mr. Bruce sits back down at a desk with his chromebook playing Hamilton and we enjoy the Musical.
"What's your name man?… Alexander Hamilton!" The first song ends and we move on to Aaron Burr sir. I hear the company sing, 
"1776" when a weird announcement sound starts playing. I couldn't even describe the sound of that alarm but it was horrible "jhgvkjernm J HALL" the first part of the announcement was a mumble jumble and I couldn't hear it clearly. Mr. Bruce pauses Hamilton and opens the door to look out into the hallway. 
10:16
"ACTIVE SHOOTER IN J HALL" what… I hear Mr. Bruce yelling "OUT OUT OUT" I've never heard him be serious before. It was so scary I run out of the door at the end of E hall and the start of F hall down a flight of stairs and up a little hill. I'm fumbling with my phone trying to call my mom while running. I don't know if Simone is behind me or in front of me but I just had to go. 
10:17
"Mommy I love you, I love you so much" My voice was shaking and my breathing was scattered.
"What.. What's going on?"
"There's an active shooter at the school I love you so much. I'm running right now there's people jumping a fence. I tried but I couldn't do it. I'm trying to find a place where I can jump over the fence. I love you so much" Im crying and trying to hide behind trees or something. I keep imagining my picture on the news while they talk about those who were shot at the school shooting. I imagine how that text will be my last normal conversation with my mom. I can't think and at one point I hear a teacher say that it was a false alarm. That was probably at 10:35.
I find Alexis and Hug them while crying into their sweater. Lily comes over to me and gives me a hug. My whole body is shaking and I still can't think. I take Alexis with me and we get in my dad car and drive to my house. I hear that my mom is on her way home from the hospital and alexis has gotten picked up. When my mom got home she gave me a huge hug and started crying. I couldn't help but start crying too. the last time I had ever seen my mom cry was when her mom had died many years ago. 
It's crazy how one second can be totally normal and the next you are running and fearing for your life. 6:48-10:15 was a normal day for me. My day was going great and I even stopped to tell my social worker that everything was ok and I was doing good. It's crazy how at 10:10 I was watching Hamilton in History class and at 10:16 I was running for my life outside the school. It's crazy how at 10:10 everything was fine and at 10:17 I was crying and telling my mom I loved her and that I thought I was going to die. This unfortunately is the reality in America and this situation can be very real. My school is so lucky that this wasn't real and no one got seriously injured. One minute can be normal but the next can be the worst thing to ever happen to you.
According to K-12 Drive they published this article December 21st 2022 and said "As of Dec. 20,there were 300 shooting incidents on school grounds so far in 2022, compared to 250 in 2021 and 114 in 2020" These are ridiculous numbers and if there was gun control in America, we wouldn't have a constant worry that our school may be in danger of a shooter. we are in danger of becoming a statistic.
When something bad happens in my life I always find myself being able to appreciate the life and world around me a little bit more. hearing a suicidal friend telling me that they don't want to die made me cry even more but it shows how we are all human. I sit outside my house while writing this conclusion trying to appreciate life and the world. I hear leaves rustling from the chill wind and the far away voices of 2 neighbors on a walk and one has a dog. I see the little things that are just so human, christmas lights still up in february, the car in my neighbors driveway that is parked just a bit not straight enough.
A kid on their bike in a puffy jacket who fell over and sat right back up on the bike and kept going. after Friday the 17th at 10:16 AM we all need to be a little like that kid on the bike. Mistakes had been made and I know that this mistake was big and had impacted me and many others very negatively. I hope that everyone can heal from this traumatic event. always remember that even though there never was a shooter in the school building, that trauma is real. running and fearing for our lives that day was very real. no one and I mean no one can tell you that this trauma isn't real. I hope all of you reading this can have a peaceful February break and can heal from this horrible event before we return. 
***
Sara Wolff is a student at Framingham High School. On Friday, February 17, the high school's active shooter system went off stating there was an active shooter in J hall. It was a false alarm. The school administration and the public school administration is still trying to figure out why and provide answers.