[broadstreet zone="56696″]
FRAMINGHAM – The Framingham High girls basketball team defeated the Tigers of Newton North High School last night, February 14.
The Flyers won 48-37 on senior night.
Framingham High is now 13-6 overall and 9-3 in the Bay State Conference, under head coach Kristen Fucarile.
[broadstreet zone="59947″]
The Flyers were led by senior captain Katie Regan with 16 points and 10 rebounds. She added four steals.
Sophomore Allie Regan scored 9 points in the win.
Senior captain Selina Monestime and junior Caroline Galvani each had 8 points in the victory.
Monestime also had 7 rebounds, 8 assists and 3 blocked shots.
[broadstreet zone="59984″]
Photos courtesy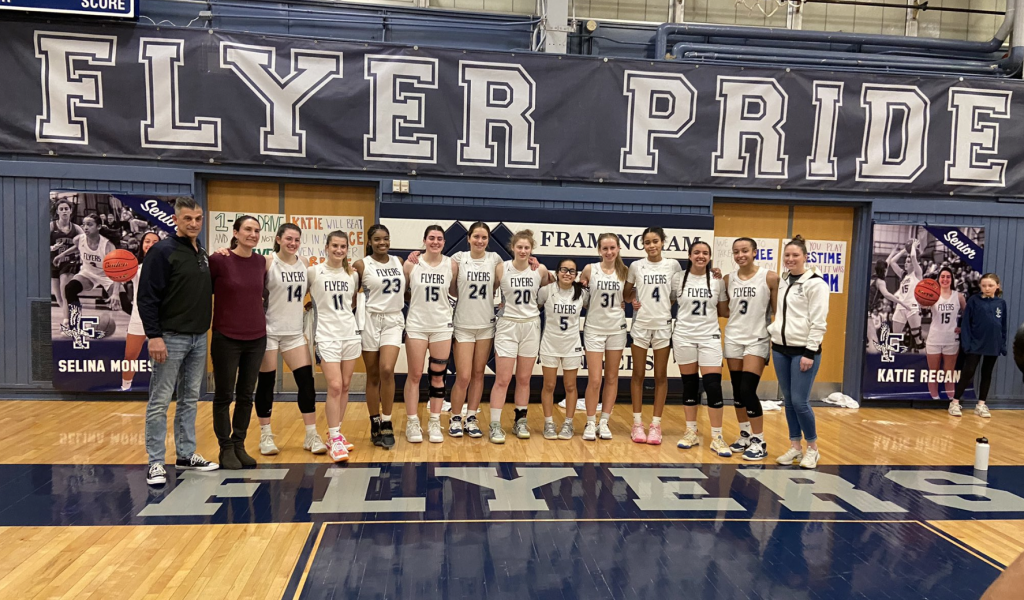 [broadstreet zone="59982″]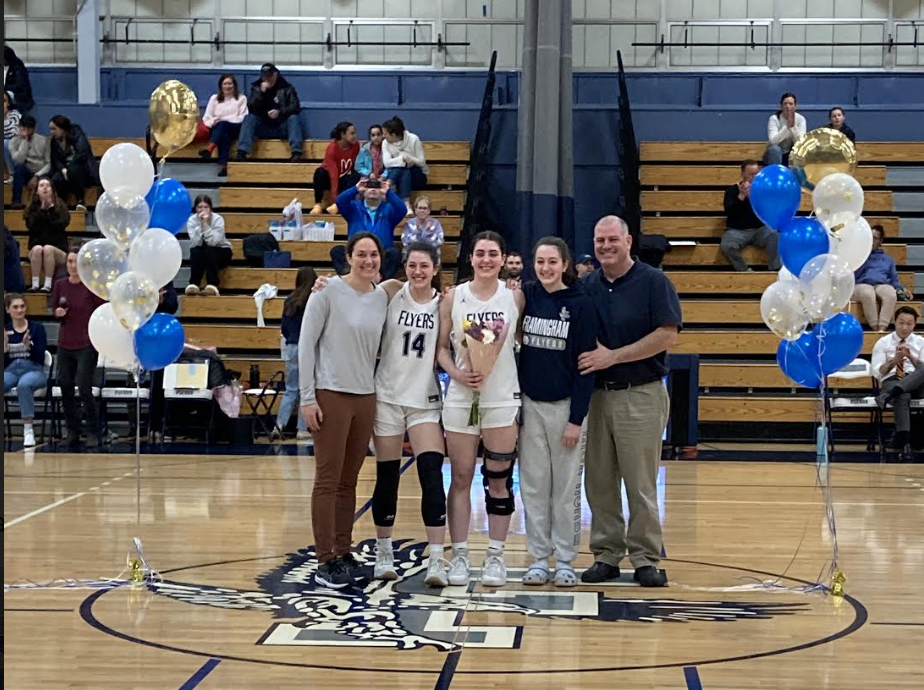 [broadstreet zone="59983″]