[broadstreet zone="59983″]
FRAMINGHAM – City of Framingham Mayor Charlie Sisitsky announced last night, January 31, in his State of the City address he is "confident" the City will not raise water & sewer rates in fiscal year 2024, which starts on July 1, 2023.
"One of the biggest challenges we faced in my first year as Mayor was the operation of the water and sewer enterprise fund. We all knew that there was a shortfall in revenue and as we discovered new details about the operation of this fund, we determined that there were major problems with the billing system, meters and the equipment used to read the meters," said Mayor Sisitsky.
"We have been meeting continuously with the staff at the DPW and we have been able to identify accounts that went unpaid or were under billed and we have been working on collecting lost revenue," said the City's Mayor.
"As a result of the hard work that we have done to fix the problems that have persisted for many years in this department, I am confident that we will not need to raise rates in the next fiscal year," said the Framingham Mayor last night.
In June of 2022, the Mayor raised rates for fiscal year 2023 by 16%.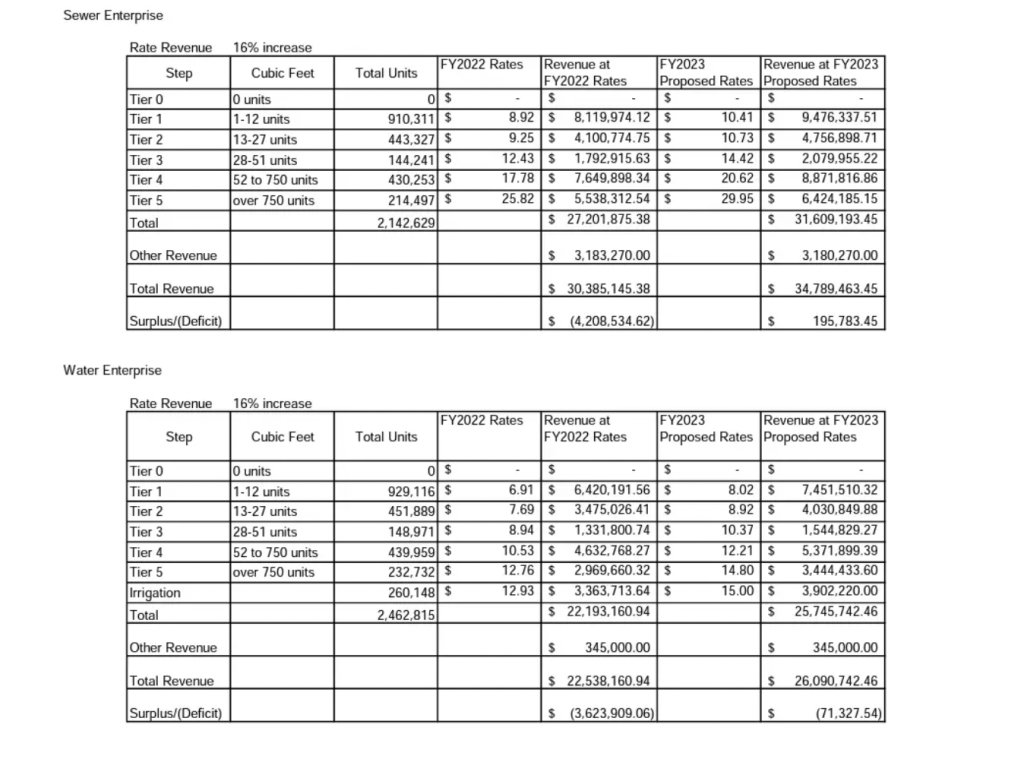 [broadstreet zone="59948″]
When Framingham became a City in 2018, the water & sewer funds had a surplus. They were depleted by 2021, said a consultant.
In May of 2021, a consultant told the 11-member Framingham City Council that while costs to the water & sewer departments were increasing the City never raised rates. He said the department was "drowning."
Afterwards, former Mayor Spicer raised rates by 9% in fiscal year 2022.
ARPA (American Rescue Plan Act) funds were used to balance the budget in fiscal years 2021 and 2022, but they were not available for fiscal year 2023, so the Sisitsky administration had to raise rates significantly.
The Sisitsky administration is also working to reorganize the water and sewer departments. The Mayor and his team recently submitted a proposal to the City Council.
[broadstreet zone="59947″]