[broadstreet zone="52386″]
ASHLAND – MBTA Police said an adult male driver took a wrong turn in Ashland on Thursday night at 7 and ended up on the MBTA commuter rail tracks.
The driver was unable to get the vehicle off the tracks on Front Street in Ashland, and was struck by a train.
The driver was able to get out of the vehicle before it was hit by the commuter rail train, so no one was injured.
Service was delayed for more than 30 minutes, until the vehicle could be towed.
[broadstreet zone="53903″]
[broadstreet zone="53130″]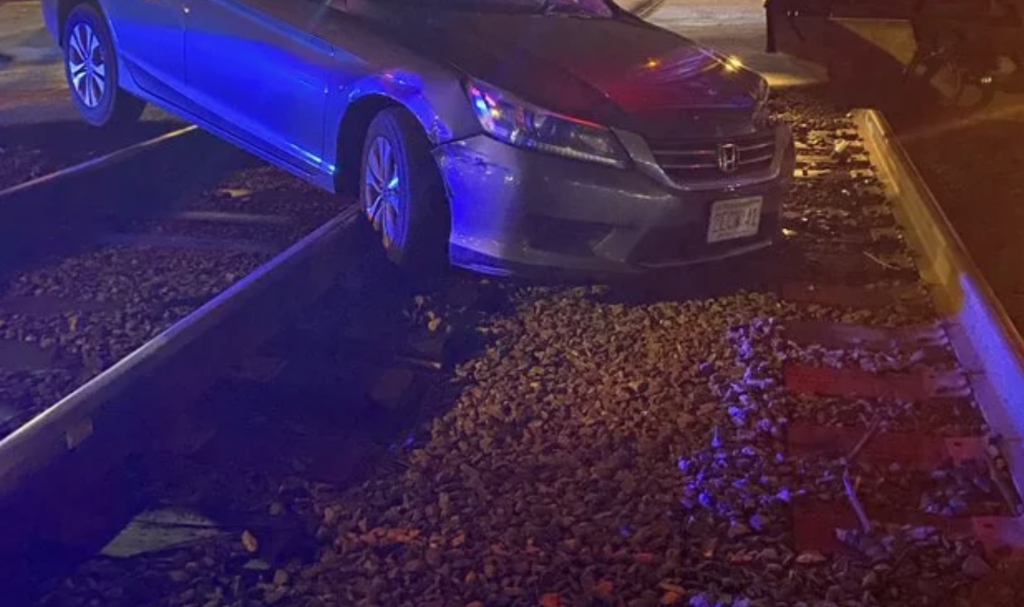 Photo courtesy of MBTA Police