Flyers Open Season Against Bay State Conference Rival Natick High Wednesday
FRAMINGHAM – Last season, the Framingham High girls ice hockey team won its first playoff game in 12 years, before losing to the #1-ranked Duxbury Dragons in the MIAA tournament. The Flyers ended their 25th season with a record of 9-8-5.
Coach Casey Diana has re-built the Framingham High girls ice hockey program.
In 2018, Diana, a 2013 Framingham High graduate, took over the Flyers program.
She inherited a program that was struggling.
In the three seasons prior to her arrival on the bench, the Flyers won just 14 total games.
The last time they won a playoff game was when she was a Flyer in 2010.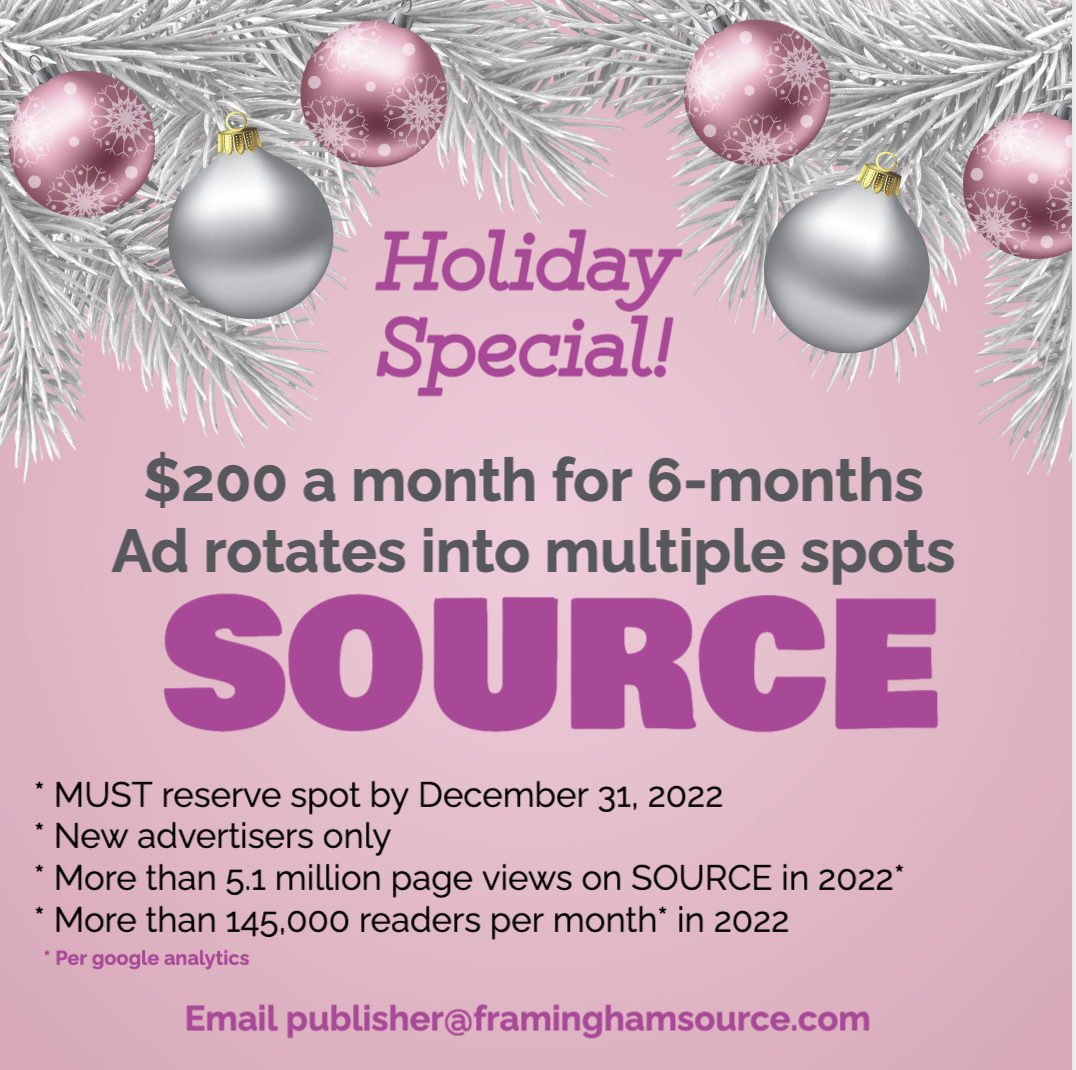 Expectations have changed in the last 5 years.
Now, the goal is not to win games, but to win playoff games.
Thirty-two skaters tried out for the Flyers, with 20 making the varsity squad, said Coach Diana.
Captains for the 2022-23 season are Amber Welch, Sophia Tersoni, Ryen Taylor, Molly Clark, and Mikal Franklin.
"Amber is a dynamic player that can play both defense and offense," said Coach Diana. "She controls games with her poise and teammates feed off of her composure."
Coach Diana said "Sophia is the spark plug of the team that you can always count on to bring everyone's energy up. She has found her offensive touch after a great Junior season last year."
"Ryen is an offensive defenseman that creates opportunities for those around her," said the Flyers head coach. "She settles things down defensively for us, while also creating offensive chances."
Coach Diana described "Molly as a 2-way center that will block a shot and then score on the breakaway that blocked shot gave her.
"She thrives under pressure and pushes those around her to be better every day," said Coach Diana.
"Mikal is the nucleus of our team in net and gives us a chance to win every game," said Coach Diana of her goaltender. "She is confident in her crease and her teammates trust that she'll do her job well."
Besides those 5 skaters, there are three other seniors on the team. They are Emma Angelo, Mason Puumala, and Brooke Anderson.
"Emma is new to varsity this year, but has already brought a ton of positive energy with her and works hard every day," said her head coach.
"Mason is our offensive guru and returning leading scorer, who scores big goals and isn't afraid to set her teammates up to score either," said Coach Diana. 
Puumala is the Flyers leading scorer returning to varsity.
"Brooke is one of our defensive backbones that doesn't find herself on the scoresheet often, but does all the little things right to be a shut down defenseman," said Coach Diana.
The Flyers have their season and home opener on December 14 at 6 p.m. at Loring Arena against Bay State Conference rival Natick High.