[broadstreet zone="53130″]
FRAMINGHAM – More than 300 runners and walkers participated in Devin's Dash 5K on Sunday, November 6, 2022, more than five year's after Framingham lost its super hero Devin Suau.
The event raised more than $25,000 for the Why Not Devin Foundation, said Christine Soutter, Devin's mom.
The WhyNotDevin Foundation to End DIPG goal is "to help alleviate a part of the enormous financial burden this diagnosis carries for families. Learn more about what we do, how you can help, and how we can all benefit from acts of kindness."
Devin was diagnosed with Diffuse Intrinsic Pontine Glioma (DIPG) in 2017. On October 20, 2017 just shy of nine months following his DIPG diagnosis, and just one week before what would have been his 7th birthday, Devin lost his battle with DIPG. The world lost a superhero, and a family lost their baby.
In 2020, in Devin's honor, The WhyNotDevin Foundation to End DIPG was formed as a 501c3.

[broadstreet zone="58610″]
Today, the Foundation awards three $5,000 grants every quarter to families with DIPG.
"You helped give grants to 5 families!! Five families who are in the fight for their child's life," said Soutter.
Thank you for helping us make a difference. Love and light!
The winner of the 5K race was Scott Pettingell in 17.48 minutes.
The top female runner was Darlene Dearden in 22.19 minutes.

[broadstreet zone="59946″]
Albert Rubinsky, 40, was second overall in 18:09 minutes.
Jordan Cohen, 16, was third overall in 19.14 minutes.
Tyler Westfah, 22, was fourth overall inn 19.19 minutes with Joe Morasse fifth overall in 19.39 minutes.
Finishing second for women was Abby McCabe in 22.19 minutes.
Third place went to Sommer Higgins, 12, in 22:39 minutes with Chloe Mills, 18, in fourth place in 22.56 minutes. Fifth place was Karen Langmeyer in 25.20 minutes.
***
Below are some low-resolution photos.

[broadstreet zone="59983″]

[broadstreet zone="59945″]

[broadstreet zone="61074″]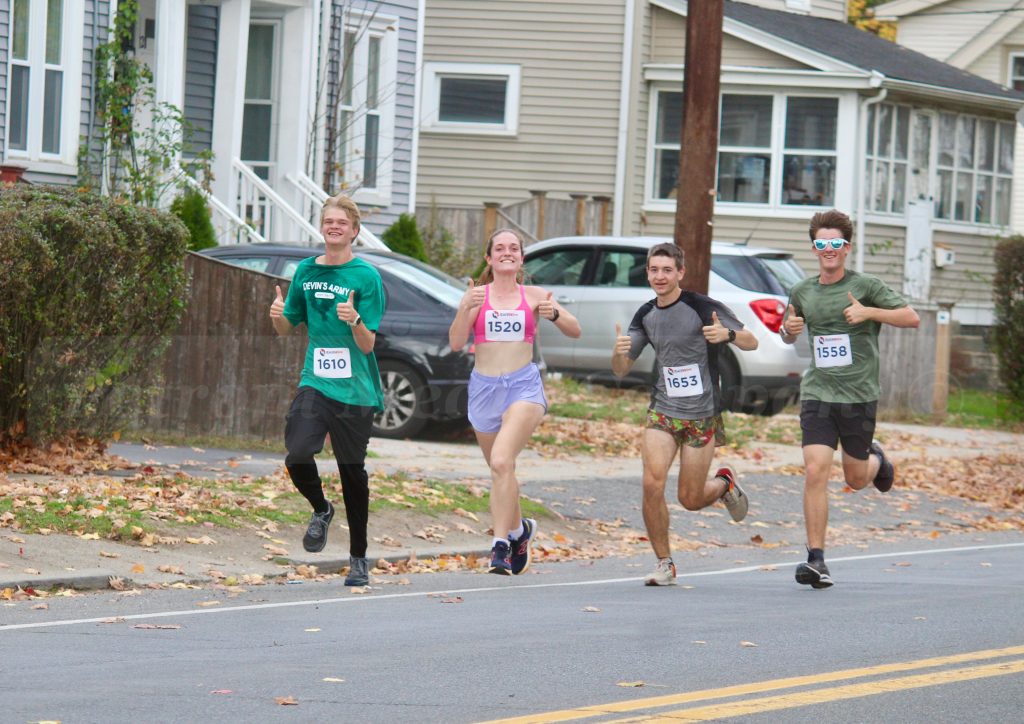 [broadstreet zone="58893″]