[broadstreet zone="53130″]
ASHLAND – The Town of Ashland will hold a flu clinic at Town Hall at 101 Main Street on Wednesday, October 19 from 10 a.m. to 1 p.m.
There will be two types of flu vaccines available. One for ages 3- 65 years, and the other for 65 and older, said the Town.
Please bring your insurance card and the filled out this signed consent form.
Please use the back door, or to use the elevator, please use the side door when visiting Town Hall for this clinic.
Registration is not required for this clinic.
[broadstreet zone="53820″]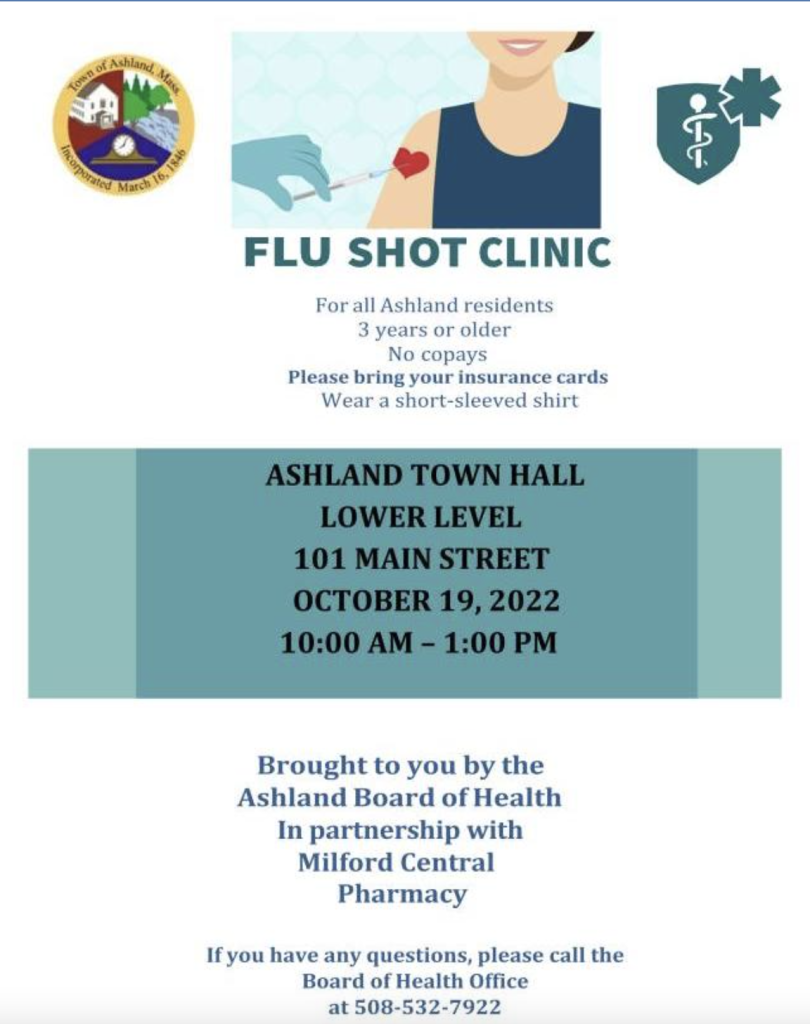 [broadstreet zone="59983″]