[broadstreet zone="53130″]
FRAMINGHAM – On October 22, Open Spirit will present its annual Day of Spirit workshop day, taking place on our campus at 39 Edwards Street or via Zoom, and featuring wellness workshops and a keynote address titled "So much more than bouncing back: Reflections on resilience in community."
The keynote address, offered by Boston University professor Dr. Danielle Rousseau and Open Spirit Multi-Faith Coordinator Rev. Dr. Deborah Clark, draws upon interviews with more than 30 participants to explore what we have learned about transformation and resilience over the last two years.
Open Spirit is excited to host its annual workshop day shaped around its 10th anniversary.
[broadstreet zone="58610″]
This event will feature our keynote and workshops in-person, on our campus and via Zoom.
Attendees can choose from a variety of workshops including a guided walk, Qi-Gong, yoga, meditation, community art-making, drumming, and more. The day will conclude with a celebration of our 10th anniversary.
The event is October 22 from 10 a.m. to 3:30 p.m. in-person at 39 Edwards Street Framingham or via Zoom. We are offering this day by donation. All are welcome to attend; registration is required. For more details or to register, please visit https://www.openspiritcenter.org/day-of-spirit-2022.
Located in the Saxonville village of Framingham, Open Spirit was founded to explore the connection between energy, spirit, and healing. We seek to fill the need of so many people in the wider community yearning for community and connection.
[broadstreet zone="59946″]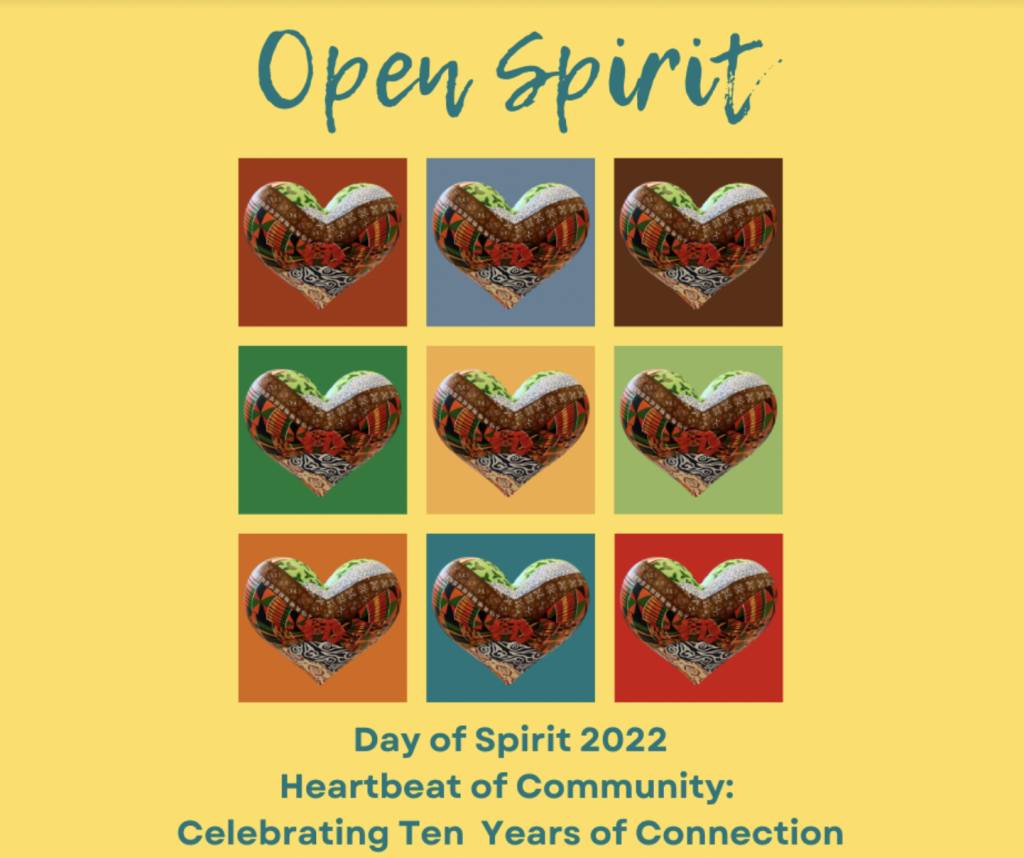 In full transparency, the press release & photo were submitted to SOURCE media
[broadstreet zone="59983″]