[broadstreet zone="59982″]
BOSTON – Framingham High and Pratt Institute graduate Alex Leombruno had her 2022 short film I Love You Don't Leave Me selected for the Boston Film Festival.
You can watch the 15-minute film directed and written by Leombruno at this link.
Besides director, screenwriter, and editor, Leombruno also acts in the short film.
"An absurdist drama following the endless torment experienced by a young woman dealing with an eating disorder. As she tries to cope with obsessive tendencies and routines, Ghillie, a looming swamp monster, follows close behind. Ghillie is the most prominent thing in Morgan's life — that is, until she meets a strange neighbor while out jogging and invites her over for dinner. What ensues is a stressful encounter for Morgan as she tries to fight past the thoughts of Ghillie."
[broadstreet zone="53820″]
Leombruno's film is based on a young girl dealing with the struggles of an eating disorder.
The film was Leombruno's senior thesis at Pratt Institute in Brooklyn, New York.
Leombruno also was recently accepted at these 6 other Fall Film festivals:
New York Shorts Film Festival, 
Brooklyn Horror Film Festival, 
LA Independent Women Film Awards ,
Women X  Film Festival, England
Toronto Arthouse Film Festival, Toronto
Amsterdam Independent Film Festival, Amsterdam
Earlier this year, Leombruno's film was selected into the 2022 Worldwide Women's Film Festival and the Boston Short Film Festival.
[broadstreet zone="59945″]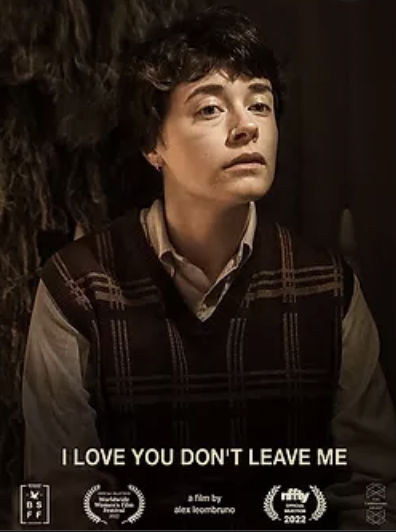 [broadstreet zone="61074″]