Framingham Swim & Dive Earns First Win Of Season Against Timberwolves
By Danielle Achin
***
DEDHAM – The Framingham High girls swim & dive won its first meet of the season on Friday night, September 16, in Dedham against the Timberwolves of Walpole High.
The final score was 96-76.
The Flyers are now 1-1 this season, under head coach Mike Foley, but 1-0 in the Bay State Conference.
Framingham lost its season opener, on the road, against Acton-Boxborough High, earlier this month.

The Flyers opened the meet with a victory in the diving event, taking first and second place.
Emily Richardson finished with 209.70 points while Kat Barry finished with 177.70 points.
The team continued to sweep through the relays with ease. Framingham swimmers Bella Bowen Marie Scanlon, Emma Angelo, and Amy DiPasquale took first in the event.
Framingham finished 1-2-3 in the 100-yard freestyle event.
Emma Angelo won the event in 1:01.84 minutes. DiPasquale finished second in 1:04.81. Bella Bowen took third for Flyers.
Framingham also finished 1-2-3 in the 500-yard freestyle distance event. Sasha Tsizer took first in the event, finishing in 6:08.68 minutes. Junior Emma Bowen finished second in 6:24.37 minutes, with Katya Connell third.
Coach Foley praised his team for such a great turnaround from the previous meet.
He highlighted three swimmers on a "fantastic day."
"One of our seniors, Emma Angelo, won both the 50-yard freestyle and the 100-yard freestyle, so she was a double winner for us on that and she anchored our medley relay," said Coach Foley.
"Katya Connell, swam the 200 and the 500-yard freestyle and placed second in 200 and placed
third in the 500 freestyle. This was the first time she ever swam the 500 freestyle and she did
remarkably well," said Coach Foley.
Coach Foley also recognized senior Bowen, who won the 100-yard breaststroke, touching the wall 0:00.14 seconds ahead of the second-place swimmer.
The Flyers home opener is against Wellesley High on Saturday, Sept. 24, at the Wayland community pool at 11:30 a.m.
Framingham's home pool this season will be Wayland, with Keefe Technical's pool closed.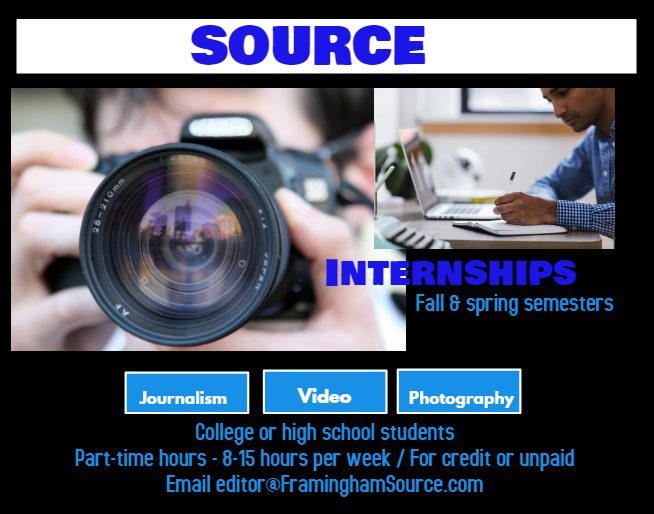 Danielle Achin is a fall 2022 SOURCE intern. She is a senior English major with a concentration in journalism and a minor in psychology at Framingham State University. Danielle has been an athlete since she started gymnastics at age 4. She joined the Framingham State cheerleading team freshman year and recently won the 2022 National Cheerleaders Association (NCA) National Championship for the first time in Framingham State history. She is also one of the Sports editors for Framingham State's student newspaper The Gatepost.
Photos courtesy of Framingham High girls swim & dive