[broadstreet zone="53130″]
Framingham – Framingham Cub Scouts Pack 12 is holding a virtual parent information session, Thursday, August 25 at 8 p.m.
Please visit the Pack Facebook page for more information and the Zoom link: https://www.facebook.com/framinghampack12.
Pack 12, Framingham, regularly meets on Monday evenings at 6 p.m. at the Plymouth Church throughout the school year.

[broadstreet zone="58610″]
There's an open house meeting on August 29 at 6 p.m.. New members are welcome.
This year's Pack activities include camping, hiking, building and launching rockets, Pinewood Derby, Blue & Gold Dinner, community service, and more.
Designed for children of all genders Kindergarten through fifth grade, Cub Scouting combines team and confidence building, outdoor adventures, practical learning, and so much more—all in a fun and exciting program that supports families in teaching ideals such as honesty, respect, and good citizenship.

[broadstreet zone="59946″]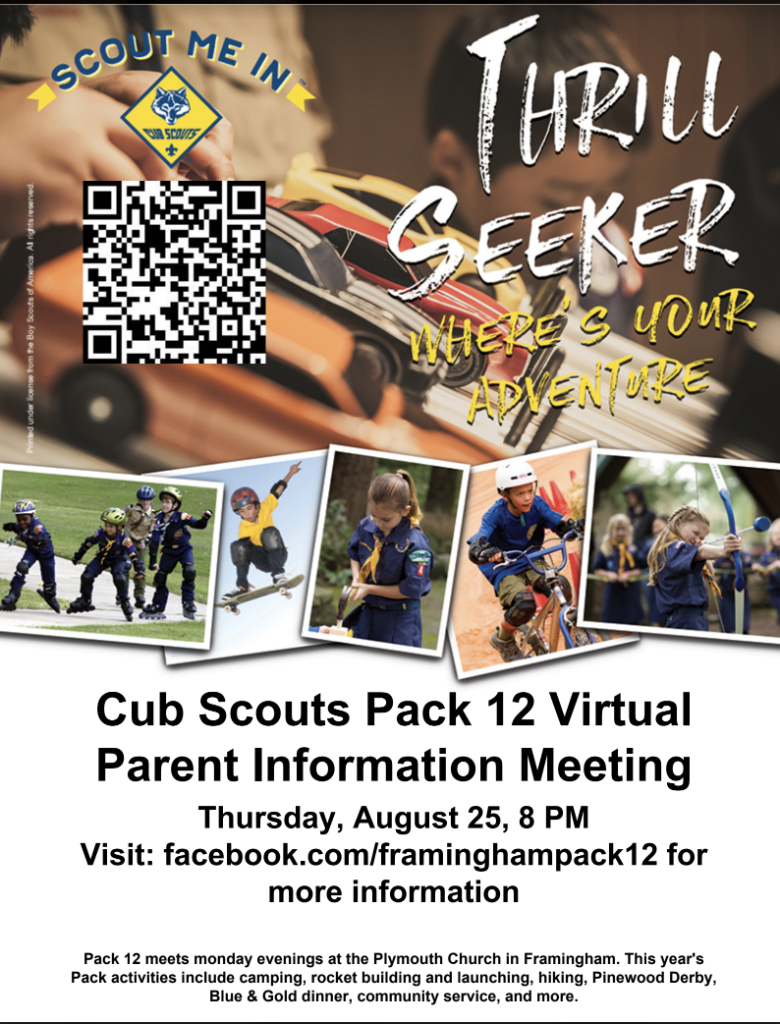 [broadstreet zone="61074″]