[broadstreet zone="53130″]
FRAMINGHAM – Tonight is the Noche de Fiesta on Lexington Street in Framingham.
The free summer block party celebrates the Framingham Public Library and the Hispanic & Brazilian culture of downtown.
This first-ever event is sponsored by the Framingham Public Library Foundation and the City of Framingham Public Library.
Scheduled food vendors include:
Kona Ice serving shaved ice with about a dozen flavors!! (see photos below)
Sweeties Candy Bus – check out photos of the bus below.
Dulce D Leche which will be serving up blacked chicken quesadillas and ice cold gelato.
[broadstreet zone="52386″]
The Nada Cart will be serving several varieties of empanadas. See photos and menu below.
Exhibit 'A' Brewing Company will be serving ice cold beer in the beer garden. Scheduled to be served is their new Mexican-style Lager, Cat's Meow, its popular iPA, Panda Punch, and Briefcase Porter. For every beer sold at the Fiesta, the library Foundation will receive $2.
Rancho Cantina is scheduled to attend the Fiesta and will be serving tacos and churros.
The Coffee Cabin will be parked next to the Library's bookmobile on Lexington Street and will have iced coffees, iced teas, and iced lemonades for sale. (see menu below)
While the event is FREE for attendees, it is a fundraiser for the Library Foundation, and would not be possible without the generous sponsors.
There will be FREE face painting sponsored by Realtor Kathy Foran.
There will be 2 FREE performances by Los Sugar Kings. Craig Sutton will be spinning tunes in between the performances. Dancing is encouraged and don't worry – there are two dance classes.
Visit the Framingham Public Library booths. The library is MORE than just books!
Take a photo at the Sparklab booth. Get a free book from the Friends of the Framingham Public Library booth, pick up your FREE fiesta bag at the Framingham Public Library Foundation booth. Learn about the Library of Things and the Library's business center.
Sponsors have booths and many community organizations have booths with activities & arts & crafts.
The Framingham Public Schools has a games & activities area.
There will be a LIVE painting event with a handful of artists, who will interpret the Fiesta theme.
After the Fiesta, the paintings will be displayed in the library the rest of the summer, and then auctioned off in September, with the artist receiving 50% of the proceeds and the Library Foundation the other 50%.
The LIVE art event & auction is sponsored by Danforth Art, SOURCE media, and Nancy O'Connor.
You can still PRE-REGISTER with the QR Codes to attend tonight. First 500 people who register get a FREE Fiesta bag. Pre-registration is not required.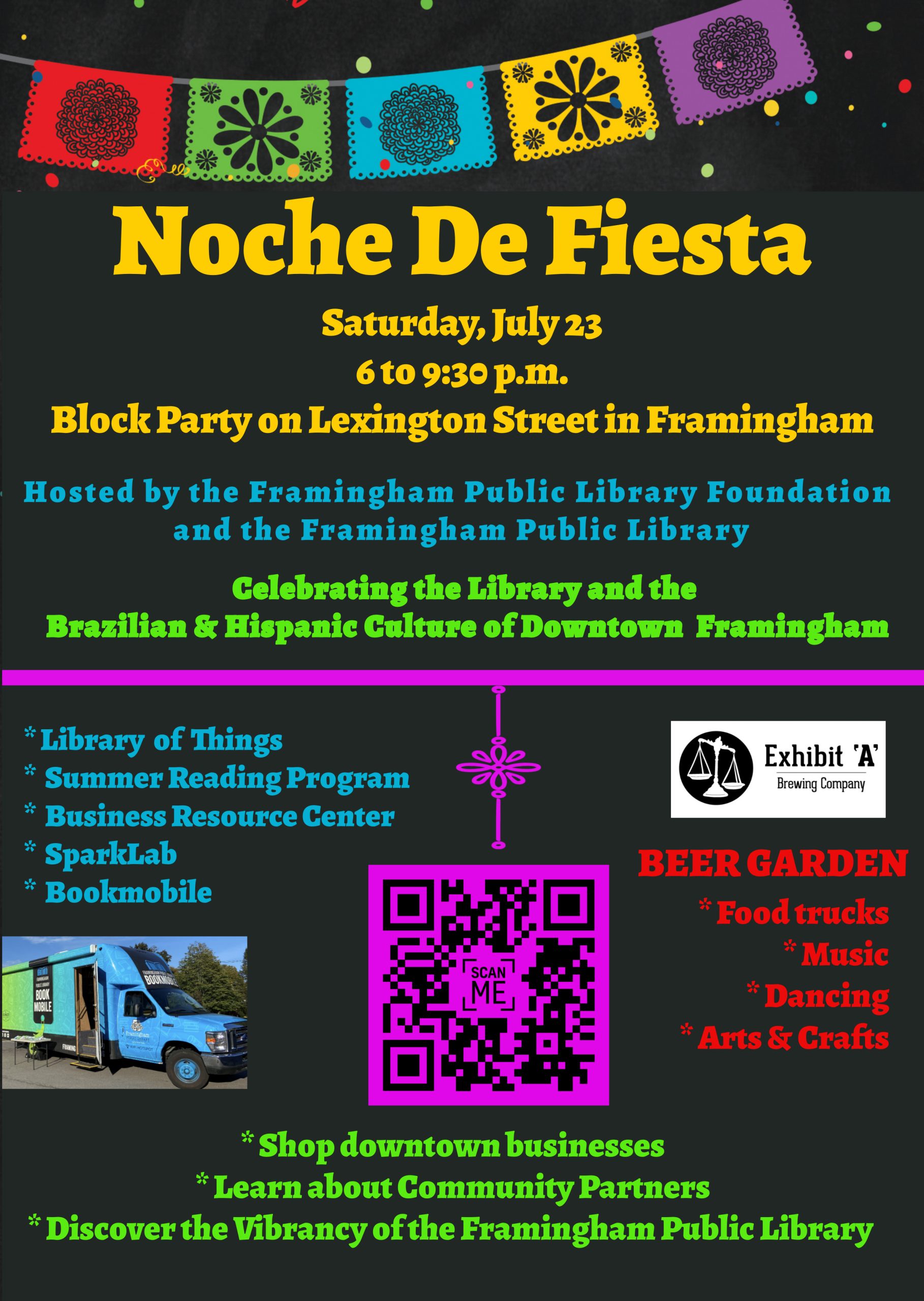 Bathrooms are available inside the library.
Parking is available at the Memorial Building lot and the Pearl Street garage for free. The banana lot off Pearl Street is available for a small fee.
Accessible parking is at the former Danforth Art Building.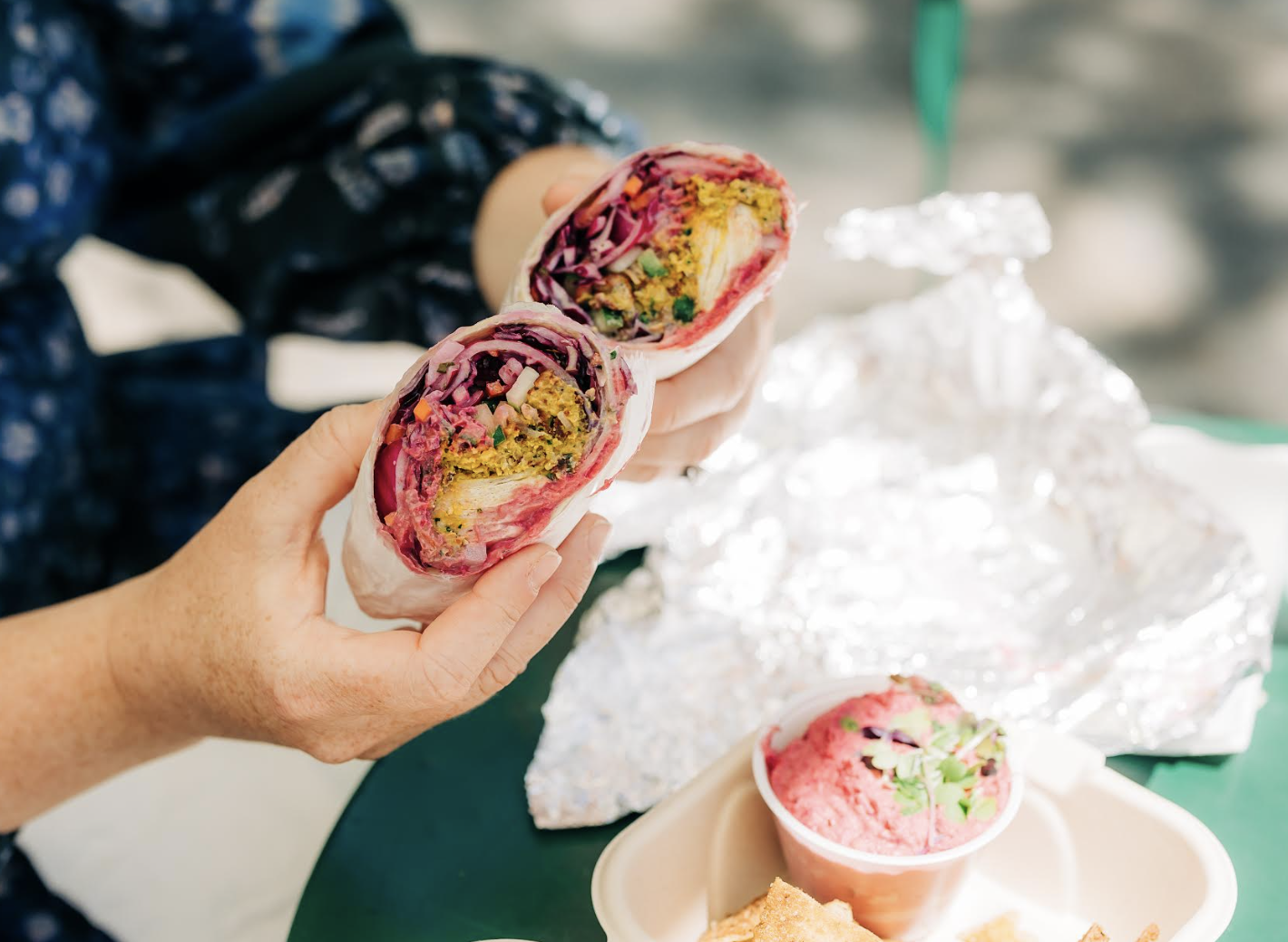 [broadstreet zone="58610″]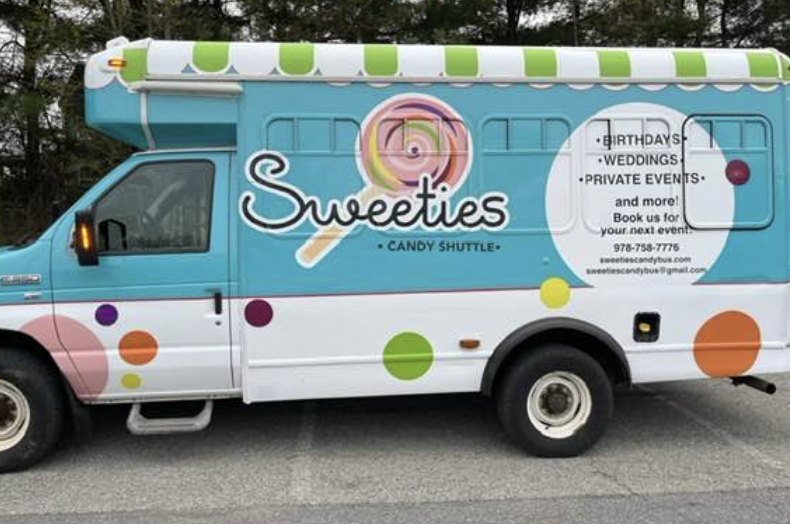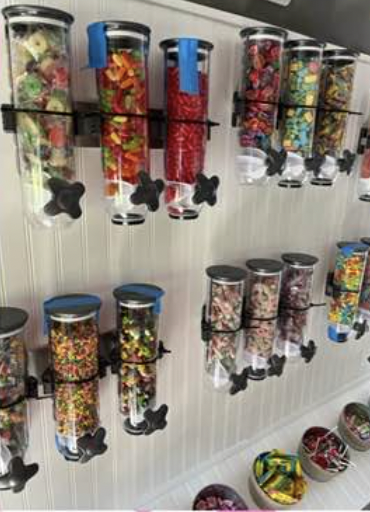 [broadstreet zone="59983″]