Photo of the Day: Samba Giving Out Free Bottle of Water
FRAMINGHAM – The owner of Samba Steak & Sushi Joseph Zhang was giving out free bottle of water yesterday, July 19, and is doing so again today, July 20.
The National Weather Service issued a heat advisory for yesterday, and again today.
Samba is located on Route 9 at 1138 Worcester Road in Framingham.
***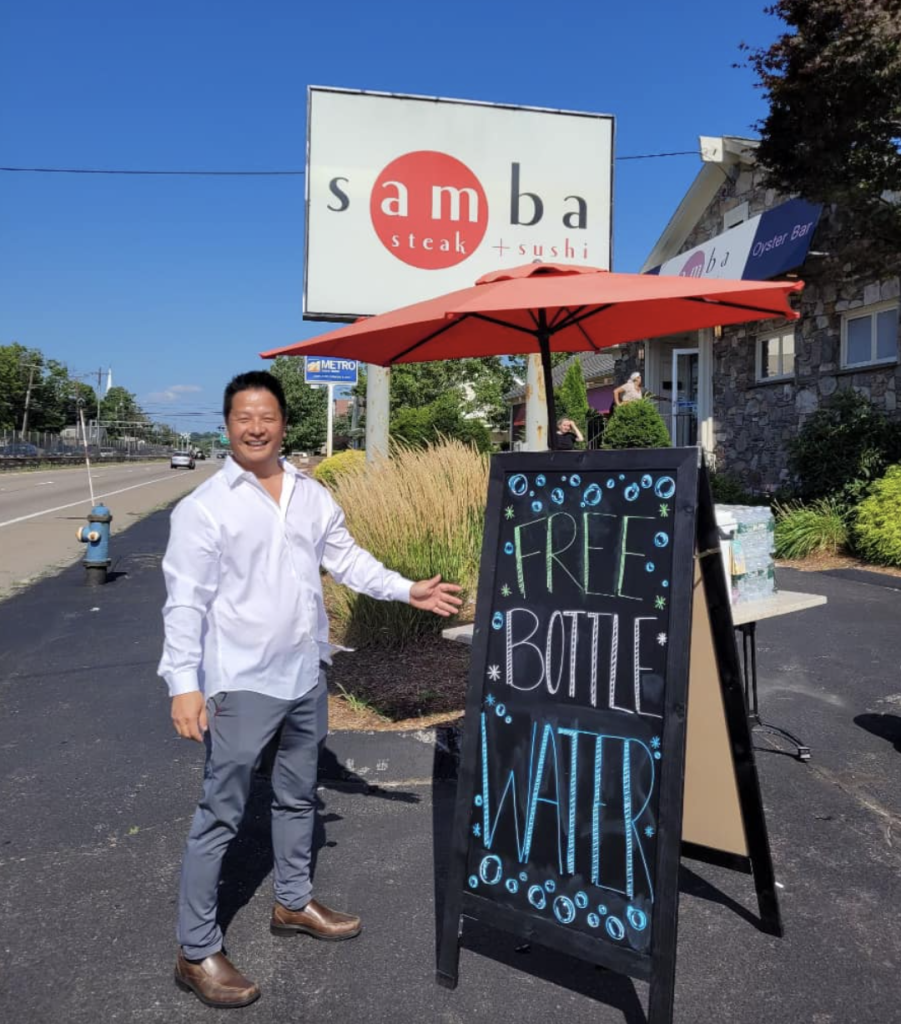 Photo submitted to SOURCE