PHOTOS: League of Women Voters Held Forum With 3 Framingham State Representative Candidates
By Jack Landsiedel
***
FRAMINGHAM – The Framingham League of Women Voters hosted a candidates forum for the 6th Middlesex District state representative seat on Sunday, June 26 at Harmony Grove Elementary School. Only about two dozen individuals attended the forum live.
After the 2020 Census, the Massachusetts Senate passed redistricting legislation to create more majority-minority districts, including the 6th Middlesex. 
The 6th Middlesex District is completely in Framingham and includes newly-renamed Precincts 1, 2, 3, 4, 5, 6, 7, 8, 10, 11, 12, 13, 14, 15, 16, and part of 9.  The seat is located mainly in the Southside of the City.
There is no incumbent.
There are three Democrats running for the seat. They are local activist Dhruba Sen, former District 7 City Councilor Margareth Shepard, and School Committee Chair Priscila Sousa. 
All will appear on the Democratic ballot during the primary election on September 6. 
There is no Republican candidate, so the individual who wins in September will likely be the the state representative, unless there is a write-in campaign.
Current State Representative Maria Robinson, who now represents the 6th Middlesex District now resides in the 7th Middlesex District, under redistricting. She opted not to run in the 7th Middlesex District race.
After delivering opening statements, the trio of candidates provided their stances on a variety of issues based on questions from community residents, stakeholders, and Framingham SOURCE.
The following is a sample of their responses:
Dhurba Sen:
"How will you attract younger voters to the polls this September?"
"Voter registration is one of the key activities where I focus," stated Sen, a supporter of shifting the voting age to 16 at least in City elections.  "I will partner with the schools and […] the League of Women Voters to attract the younger voters."
"In this post-covid world, there are higher prices at the gas pump and higher prices at the supermarket.  What can you do as a state representative to help people reduce the costs of everyday basics and needs?"
Sen noted the scale of supply chain issues and is in support of Biden's proposed gas tax holiday to combat inflation.  "As a legislator, I will push for green energy," Sen stated, "so that the consumption of gas can be reduced.  The solution is green technology."
"Housing prices are skyrocketing and supply is limited.  How would you address this in the legislature?"
"Housing is a big crisis," Sen stated, and the current market exacerbates homelessness.  As a former member of the Town Meeting's Fair Housing Committee, Sen understands the need to increase accessibility to affordable housing, especially within the newly created majority-minority district.
Margareth Shepard:
"Would you support same-day voter registration in Massachusetts, yes or no?"
"I will definitely vote in favor.", Shepard stated.  She has worked "for many years to increase voter registration in Framingham and beyond with many organizations around the state."  
"In this post-covid world, there are higher prices at the gas pump and higher prices at the supermarket.  What can you do as a state representative to help people reduce the costs of everyday basics and needs?"
"I support Biden's proposal of temporarily eliminating the tax on gas," Shepard stated while noting the negative impact that high gas prices have made on her small business.  "I will also work to provide more support to the small business owners so they can work without raising the prices" on goods and services.
"How do you see your role as state representative working with the legislative branch of the City of Framingham?"
"As a member of City Council for four years I understand how important this relationship is […] And that's why I work closely with our Rep, Jack Lewis, and that's why I have his support in this election."  Shepard continued, "We need to work together to establish priorities."
Priscila Sousa:
"If a parent approached you right now expressing concerns that their family had no food, what would your response be?"
"I have been working with Daniel's Table to manage food insecurity for over seven years.  We have wonderful community partners […] to help these families."  Sousa helped the organization "maintain a database that was fed by a hotline" and registered over 2,000 families during the pandemic.  Utilizing community relationships and partners, Sousa would connect residents to both short and long-term resources.
"If elected, what is the first bill you would write and file, and what issue does this address and why?"
Sousa stressed the "incredible gap in equity" in access to quality education.  "Here in Framingham, we are actively working to build a southside school because two thirds of our elementary schools are on the north side of the city while two thirds of our students live on the south side."
"The 6th Middlesex was previously represented by Maria Robinson, who was a strong advocate for action on climate change in the legislature.  Please describe how you plan to move Massachusetts towards 100% renewable energy and carbon neutrality during your term."
"We both work in the renewable energy industry," Sousa stated, "and it is something I am incredibly passionate about."  "Making information accessible to the average homeowner [and] making it more equitable for those who rent" will help in "incentivizing residents to go renewable."
A full recording of this forum is available through the League of Women Voters here.
The audio is not completely clear.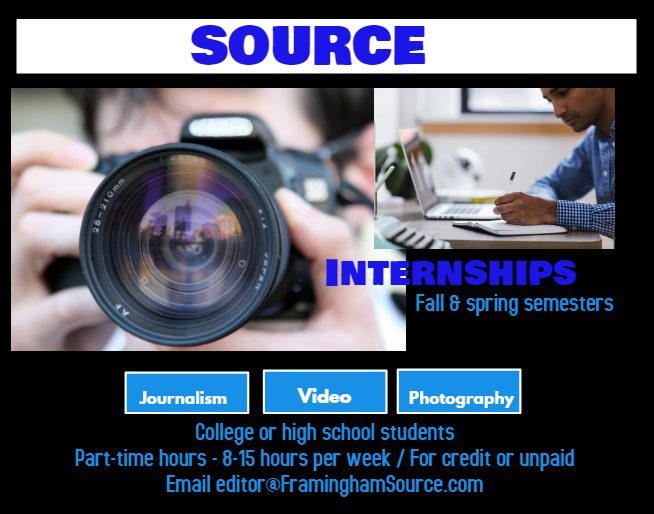 ***
Jack Landsiedel is a Framingham resident and graduate of Stapleton Elementary School, Christa McAuliffe Charter School, and Framingham High School (Class of 2020). He is a rising senior at the University of Maryland, College Park where he is majoring in Government & Politics with a minor in International Development & Conflict Management. He is looking forward to studying abroad at Queen Mary University of London this fall and exploring nearby countries. In the future, he hopes to pursue a career in Washington D.C. involving policy, leadership, and sustainability. This summer, he is a SOURCE intern covering government & politics.
***