Framingham Playwright Giorgetti To Debut Original Play at Boston New Works Festival June 23-26
BOSTON – Moonbox Productions is thrilled to announce that Framingham playwright Catherine Giorgetti will showcase the play, Rocky Relationships, at the first ever Boston New Works Festival taking place June 23-26 at the Calderwood Pavilion and the Boston Center for the Arts.
The Boston New Works Festival will be a weekend long festival celebrating new original plays by local playwrights.
Giorgetti's play Rocky Relationships is a movement play about interactions and relationships. As tides
shift and waves crash, they push and shove the rocks on the beach into new and unexpected places. As we descend to see life through the rocks' ever-shifting perspective, we gain a new insight into the ways in which we, too, drift in and out of each other's lives.
Directed by Katie Anne Clark, the cast of Rocky Relationships include: Kate Kelly (Ensemble), Nick Paraggio (Ensemble), Alyssa Weathersby (Ensemble), Marie Siopy (Ensemble), Adriana Alvarez (Ensemble), Fady Demian (Ensemble), Ashley Lyon (Ensemble), and Tader Shipley (Ensemble).
Giorgetti is a student at Northeastern University double majoring in Theatre and History and minoring
in Playwriting. Originally from Framingham, she has been growing her love of theatre since middle
school. She is interested in playwriting, dramaturgy, directing, and acting, and loves using theatre as an
explorative and storytelling tool. She is an Ambassador for New Repertory Theater and a College
Ambassador for HowlRound Theatre Commons. She loves her family and friends, reading, watching movies, and experimenting with special effects makeup.
The plays will take place on five different stages at the Calderwood Pavilion and the Boston Center for the Arts on Thursday, June 23rd (7:30pm –9:30pm), Friday, June 24th (7pm – 10pm), Saturday, June 25th (4pm – 10pm), and Sunday, June 26th (3pm –9pm). Tickets are $25 for an individual show, $50 for a Day Pass (available Fri, Sat, or Sun) and $125 for a
Festival Pass (Thurs – Sun) and are available at bostontheatrescene.com or by calling 617-933-8600. Pay what you wish tickets are available at the box office. For a complete list of show dates and times go to moonboxproductions.org.
"Seven original plays, performed on 5 different stages over the course of four days, a can't believe the Boston New Works Festival is actually happening," said Producer Sharman Altshuler. "New works have been on Moonbox's short list forever, but it wasn't until COVID – with all of its undeniably disastrous ramifications – that we suddenly found ourselves with the time and space to finally dive in. We have always sought to staff and cast our shows exclusively from the local Boston community, and to be able to extend that commitment now to the support and showcasing of local playwrights and theater-creators is deeply exciting and gratifying! The Boston area is teeming with creative talent, and an annual Festival will create a fun, accessible, welcoming, and exciting event that all communities in the greater Boston area and beyond can participate in and enjoy together," said Altshuler.
For more information about the Boston New Works Festival, go to www.moonboxproductions.org

Moonbox Productions was founded in 2011 by Producer/Artistic Director Sharman Altshuler. Based in Harvard Square inCambridge, Massachusetts, Moonbox is dedicated to supporting local arts and local artists, and to connecting communities tothe non-profit organizations that serve them. To fulfill their artistic mission, Moonbox taps the deep well of talent within their own communities to bring top quality theatrical experiences to stages throughout the Greater Boston area. To fulfill their
social mission, they partner with a local non-profit organization for each show, giving them visibility on their website and in their promotional materials, as well as giving them access to their audiences in order to raise awareness of their cause, create connections within the community, and increase the reach and impact of their work. Moonbox has also established a youth mentorship program ("Shadowbox") and is currently launching a new company initiative ("Turning the Tide") to increase representation and opportunities in theater for Deaf and Disabled artists.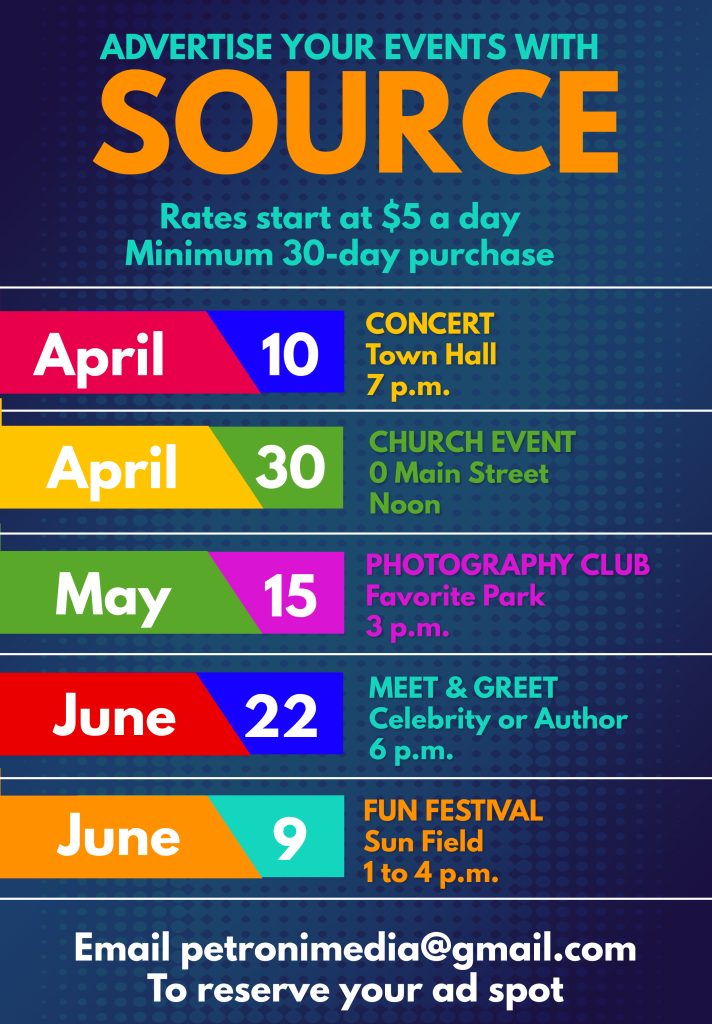 ***
Editor's note: In full transparenyc, the photo and the press release were submitted to SOURE media for publication