SOURCE 2022 Election Guide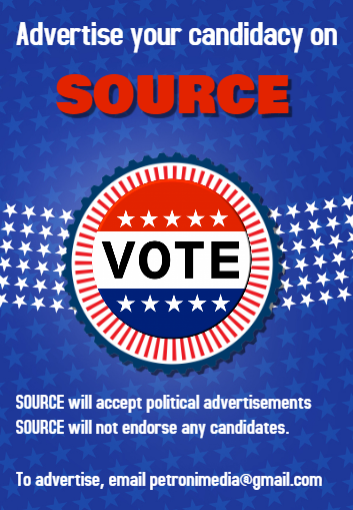 ​FRAMINGHAM – SOURCE  will cover the Massachusetts Primary election on Tuesday, September 6, 2022 and the state election in November.
In September there will be a primary election to narrow the candidates for the Massachusetts election on November 8, 2022.
SOURCE does not endorse candidates for any race local, state, or federal.
SOURCE POLITICAL CORNER COLUMN
Framingham Source will accept 1-2 photos and/or press releases from political campaigns for a column to run on Saturdays during the election season.
The first column will publish on Saturday, June 11.
There will be NO column on Sept. 3.
The last column for the 2021 election season will be October 29.
Submissions for the column are due by Friday at noon. For example Friday, July 1 for July 2 column.
Source has the right to not run all photos submitted and may edit any press releases submitted.
LETTERS TO THE EDITOR & OPINION SUBMISSIONS
Letters to the editor and opinion submissions will be accepted during the campaign period from all candidates, starting June 1.
Letters must be signed and include a phone number and e-mail address for verification.
Letters must be 750 words or less.
No more than one letter to the editor or opinion submission, per candidate, per week, as of June 1.
Letters to the editor, in support of any candidate, will be allowed, from Framingham, Ashland, Natick, Marlborough residents and/or taxpayers only (that includes business owners). Communities that border Framingham and or have races that impact Framingham, Ashland, Natick, or Marlborough may also submit letters to the editor in support of a candidate.
The last day to submit a letter to the editor about the November 8 election is October 30 at 11:59 p.m.  All letters will run by November 1 at 11:59 p.m.
The last day to submit a letter to the editor for the September 6 preliminary election is August 28 at 11:59 p.m. All letter will run by August 30 at 11:59 p.m.
Letters to the editor, opinion submission, and endorsements can be submitted to editor@framinghamsource.com
***
CANDIDATE EVENTS:
Candidates, their campaign managers, and residents are invited to submit fundraiser and other campaign-related events during election season.
Maximum word count is 150 words.
Source may choose to run all announcements in an election calendar or run each individually.
The last day to submit a political event for the November election is October 28.
The last day to submit a political event for the September preliminary election is August 25.
***
POLITICAL ADVERTISING:
Framingham Source WILL accept political ads.
The acceptance and publishing of any advertising for a candidate does not reflect the position of Framingham SOURCE, which will remain neutral on any candidate or ballot question.
SOURCE, as a community news site, will accept ads on a first come, first serve basis.
All political ads must be paid for up front, before publishing.
Source is accepting ads for all political campaigns, just like newspapers, radio stations, and television stations accept political ads.
For information on advertising with Source, click here.
The last day to purchase a political ad for the September 6 primary is August 30, 2022.