FRAMINGHAM – The Framingham High girls lacrosse team lost to the Spy Ponders of Arlington High today in overtime, at Phil Read Field in Framingham.
Arlington took the victory 13-12.
Olivia Robitaille had 5 goals and 6 ground balls, in the loss.
Mikal Franklin had 4 goals for Framingham.
Heidi Houlker had 15 saves in the loss, said head coach Melanie Sharick.
During the game, the seniors on the team were honored.
[broadstreet zone="59940″]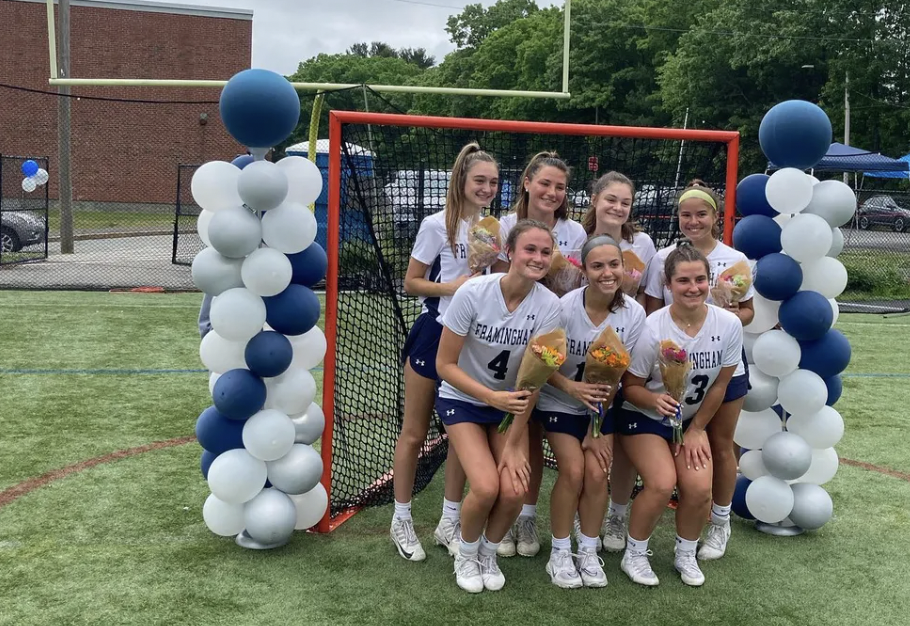 Photo courtesy