Graduate Hits Academic Home Run at MassBay
WELLESLEY HILLS – Stefan Ghelli will tell you his life journey hasn't been an easy one, but he explains, "It's how you tackle the obstacles in your way, and how you keep going when things are difficult, that puts you where you are meant to be in life."
After graduating from Medway High School in 2011, Ghelli  joined the workforce before enrolling at MassBay in 2014.
"I was undecided about what I wanted to study because I had many different career interests. I left college after my first semester, thinking school wasn't for me, and joined my family's heating, air conditioning, and plumbing business," Ghelli  said. 
In a May 2018 accident, he suffered a C7 spinal cord injury and became quadriplegic.
He spent seven months in the hospital, including a month in Beth Israel Deaconess Hospital in Boston, MA and six months at Spaulding Rehabilitation Hospital in Charlestown.
Adapting to his "new normal", he began planning for this future. "I wasn't sure what was next after my injury, but I always had an underlining desire to be a counselor or a therapist. After adjusting to my new life, and feeling ready and more confident for academic work, I reenrolled at MassBay, to pursue my degree. It was nice to come back, and I realized this is where I was meant to be."
Ghelli enjoyed his time at MassBay both inside and outside the classroom. Now fully engaged in his classes, he earned a spot on the Dean's List every semester and was inducted into the Phi Theta Kappa International Honor Society.
Ghelli  honed his leadership skills by becoming involved in campus life as an orientation leader and participating in the peer mentoring program. Off-campus, he was a peer mentor at the Spaulding Rehabilitation Hospital, where he continues to work with others who have sustained a spinal cord injury.
"I would tell others it is never too late to begin something new or start over. Even if it feels like you have to do it a million times, make that first effort to get you moving on your path forward. Whenever I felt defeated at certain points, I tackled one project at a time. I pressed the reset button more than once. It's hard, but doable."
Ghelli credits his success to the encouragement of his family and friends.
"I came into college at a different stage in my life, with my solid support system and a focus on my future, and at this point, it's all coming together for me. I feel as if I've always been an impatient person, but life has tossed in some obstacles to slow me down. Now, I'm graduating, and I'm excited that I just started my first job since my accident, working for the Boston Red Sox at Fenway Park. This is the longest period of time that I haven't had a job, so it feels really good. This fall, I am transferring to the University of Massachusetts (UMass) Boston to earn my bachelor's degree and then a master's degree. I would like to be a therapist, working with people who have disabilities and substance abuse disorders."
Ghelli has been awarded the Foster Furcolo Scholarship, named after the Massachusetts' 60th governor, John Foster Furcolo. He was the first Italian-American governor of the Commonwealth, an active promoter of community colleges, and a member of the United States House of Representatives from 1949–1952.
Each year, one graduate from each of the 15 Massachusetts community colleges is awarded this prestigious two-year, Foster Furcolo Scholarship to attend UMass Boston in honor of Governor Furcolo's legacy. 
Ghelli will graduate from MassBay with an Associate of Arts in Liberal Arts: Psychology and Sociology and start UMass Boston in September 2022.
In his spare time, he enjoys biking, skiing, and participating in a rowing program through Spaulding Rehab. 
"When I revisit the experiences in my life that I have had to overcome, I realize these difficult obstacles are triumphant milestones. These lessons will aid me in my ability to counsel others."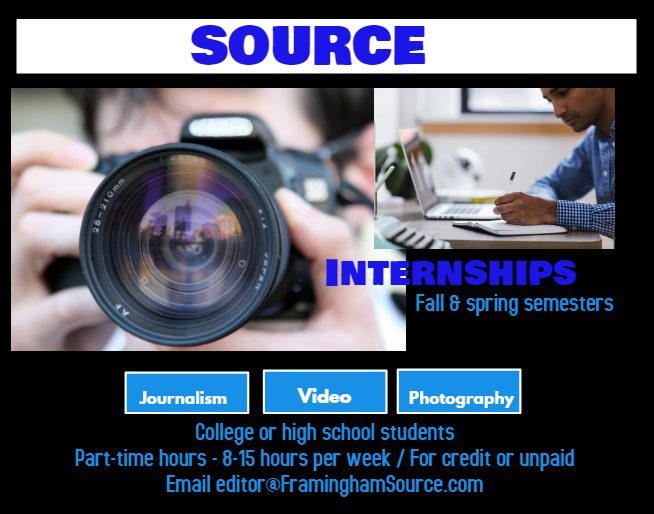 MassBay Community College student Stefan Ghelli working at Boston's Fenway Park, April 2022 (Photo/ Stefan Ghelli).
***
MassBay Community College is the most affordable higher education option in MetroWest Boston, offering a robust portfolio of courses and more than 70 associate degree and certificate programs with flexible day, evening, and weekend classes in Ashland, Framingham, Wellesley Hills, and online. MassBay students receive an unmatched educational value by earning stackable credits that transfer to bachelor's degree programs, and workforce-ready skills necessary to advance careers in high-demand fields such as health and life sciences, automotive technology, engineering, business, cybersecurity, and the humanities. MassBay's Associate Degree in Nursing (RN) and Practical Nursing (LPN) programs were both ranked as the #1 Nursing Program in Massachusetts in 2020-2021 by national nursing advocacy organizations RegisteredNursing.org, and PracticalNursing.org. Since its founding in 1961, MassBay has been accredited by several governing bodies and remains firmly committed to its mission of meeting the needs of the diverse local communities it serves.