.[broadstreet zone="53130″]
FRAMINGHAM – A trio of Walsh Middle School grade 8 students have organized a restaurant fundraiser to support Ukrainian refugees, as part of a civic action project.
The students are Matthew Spalding, Avi Schenker, and Adam Kornbau.
"We are doing a fundraiser for Ukraine refugee relief. We will hold that fundraiser at La Cantina at 911 Waverly St, Framingham, MA on May 31," said the students.
The fundraiser is from 3:30 to 8 p.m.
Anyone who wants to participate in the fundraiser must show them at La Cantina, said the students.
"They hope to raise money for Ukrainian refugees through a special night at La Cantina, said teacher Heather Rowlings.
[broadstreet zone="58610″]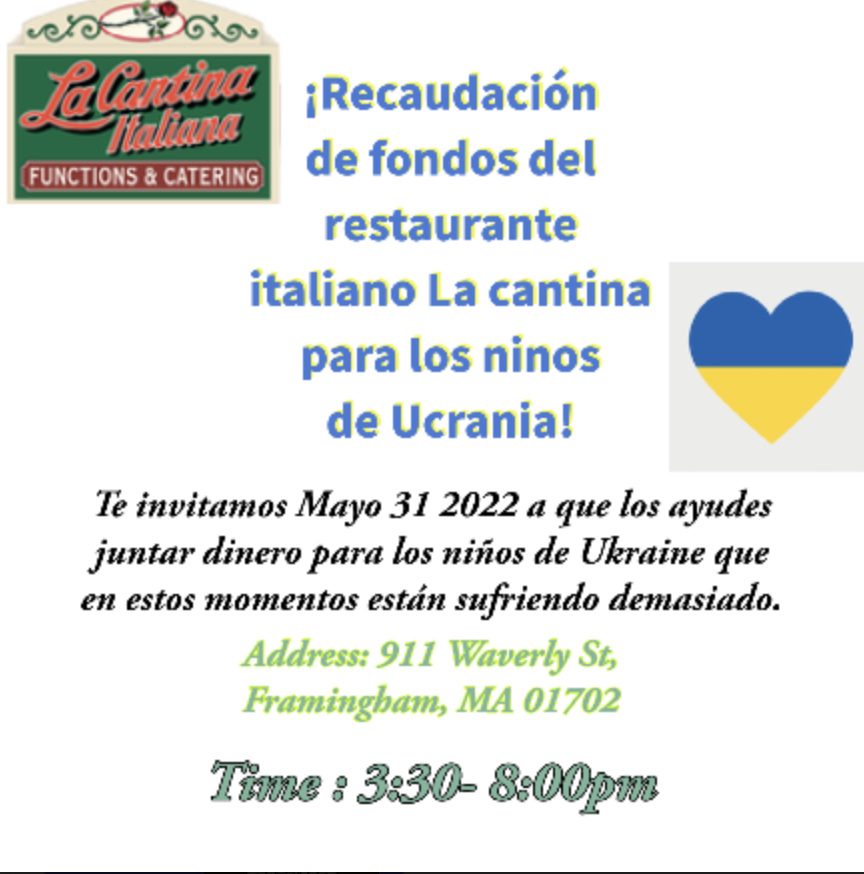 [broadstreet zone="61073″]