Former Framingham City Councilor Shepard To Kick-Off State Representative Campaign Monday
In full transparency, the following press release was submitted to SOURCE media for publication.
***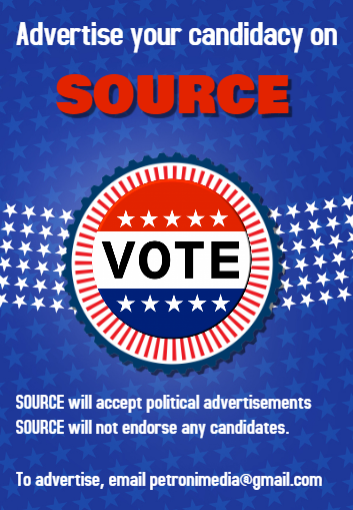 FRAMINGHAM – Former Framingham City Councilor Margareth Shepard will host a kickoff event for her campaign for State Representative at Tropical Cafe on Monday, May 16.
The event will begin at 6:30 p.m. at 85 Hollis Street in Framingham.
The kickoff event is hosted by Rep. Jack Patrick Lewis, Framingham City Councilors Tracy Bryant, Adam Steiner, and Cesar Stewart-Morales, and over five dozen community members in support of Shepard's campaign.
Other host committee members are  Mario Álvarez, Lisete Barbosa, Manoel and Marlene Basilio, Matilde Valéria Basilio, Marilane Basilio, Lucas Basilio Costa, Nei Basilio da Costa, Gabriela Bertelli, Lori Bornstein, José Cassiano Neto, Carmen Chico, Sandra Coelho, Reni Coletti, Kim Comatas, Jean Costa-Curta, Carlos Spinola and Lidiane de Melo Spinola Corali and Adenir de Sousa, Elana Dundon, Patrick and Maureen Dunne, Valéria Falstad, Kurt Fusaris, Beth Greeley, Gen Griece, Jim and Alejandra Hansen, Rosamond Hooper-Hamersley, Lloyd Kale, Ilse Maria Kraemer, Michael and Barbara LeDuc, Alvaro Lima, Marcos Lopes, Kathie McCarthy, Fernanda Menezes, Andreza Moon, Lorena Nascimento, Maria Nilson, Francisco Oliveira, Admilson and Veralucia Quintão, Phil Reitz, Nancy and David Rosenblum, Natália Roveda, Marilda Santos, Bob and Marie Louise Schelter, Norma Shulman, Maria Silva, Rosely Silvestre, Eneida Sousa, Larry E. Stoodt, Claudia Santana Tamisky, Margarete Vieira, Parwez Wahid, Mel Warshaw, and Antonia Werneck.
The event hosts represent all corners of the district, including Framingham's leaders on both the state and local level. The wide range of supporters is a testament to the broad coalition Shepard is building across the district.
Representative Lewis and Councilors Bryant, Steiner, and Stewart-Morales will speak at the event and attest to the coalition-building power of Shepard's campaign, and her long history of leadership for the city of Framingham during her two terms as City Councilor.
Shepard will also address supporters about her advocacy for Framingham's diversity, public education, and environment.
Shepard is running for State Representative in the 6th Middlesex district. She is a successful small business owner, community advocate, and trusted public servant in Framingham.
In 2017, she made history as the first Brazilian-American immigrant elected to a city council in the country.
She is a proud member of the deaf community, and if elected, will be the first deaf woman elected to the Massachusetts House of Representatives.