Africa Exchange Project Hosts Community Walk Saturday in Natick To Support STEM Education
NATICK – The Africa Exchange Project will host a community walk to support STEM education in Natick on May 7.
On Saturday, the Africa Exchange Project will host a 3-mile community walk along the Cochituate Rail Trail beginning at 10 a.m. It will start from the AmVets Post 79, located at 79 Superior Drive in Natick.
This event is an important source of funding to complete the final stages of building a new science center in rural Tanzania. The completion of the new science center will prepare high school students to pass the national exams required to enter college as the next generation of doctors, nurses, engineers, and scientists.
This major construction project started in fall of 2019 and we are excited to say it is nearing completion. To learn more about the science center visit
https://africaexchangeproject.org/education/science-center/
To participate or sponsor the event visit https://aep.dojiggy.io/stepsforstem
Cost is $25.
Afterwards, there will be a celebration featuring local African BBQ food for Sentie's Kitchen, drinks from Exhibit A, and music as you enjoy the lakeside view from the grounds of the AMVETS.
The Africa Exchange Project, Inc. is a local, all volunteer, registered 501(c)(3) non-profit with a long history of improving the lives of people in Tanzania. All donations are 100% tax deductible. Visit https://africaexchangeproject.org/ to learn more or contact us at africaexchangeproject@gmail.com for more information.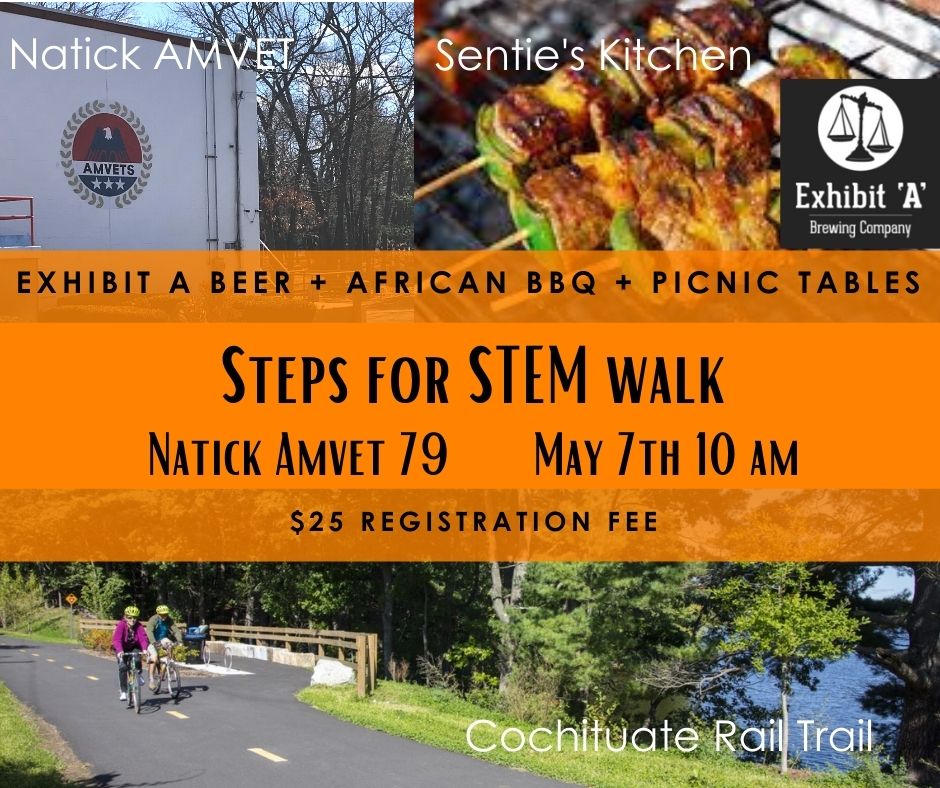 https://africaexchangeproject.org/