Sen. Markey Meets With EU & NATO Leaders
In full transparency, the following is a media release from Sen. Ed Markey, who was elected by voters in the Commonwealth of Massachusetts to serve the state in Washington DC in the US Senate. He is a Democrat. (photos courtesy of the Senator's office)
***
WASHINGTON DC – Senator Edward J. Markey (D-Mass.), a member of the Senate Foreign Relations Committee, traveled from Poland to Brussels Tuesday evening for meetings with U.S. diplomats and EU and NATO leadership to discuss the allied response to Putin's unjust war of aggression in Ukraine.
"I came away from my meetings in Brussels with the conviction that the transatlantic alliance is stronger than ever, and that we will continue to work closely with our NATO and EU partners to support Ukraine and protect NATO territory," said Senator Markey. "Vladimir Putin fundamentally miscalculated when he believed that the United States and Europe would simply look on as he invades Ukraine and commits war crimes against the Ukrainian people. He was wrong. We will continue to do everything we can to support the Ukrainian people in their effort to defeat Putin and his corrupt cronies. We will also work together to wean the United States and Europe off of our addiction to corrupt oil and gas so that no more dollars and Euros are lining Putin's pockets. We will support good-faith diplomacy, on Ukraine's terms, that ends Russia's illegal war. 
On Wednesday, Senator Markey met with Deputy Secretary General of NATO Mercea Geoana at NATO Headquarters to discuss US-NATO security efforts in the face of increasing Russian aggression.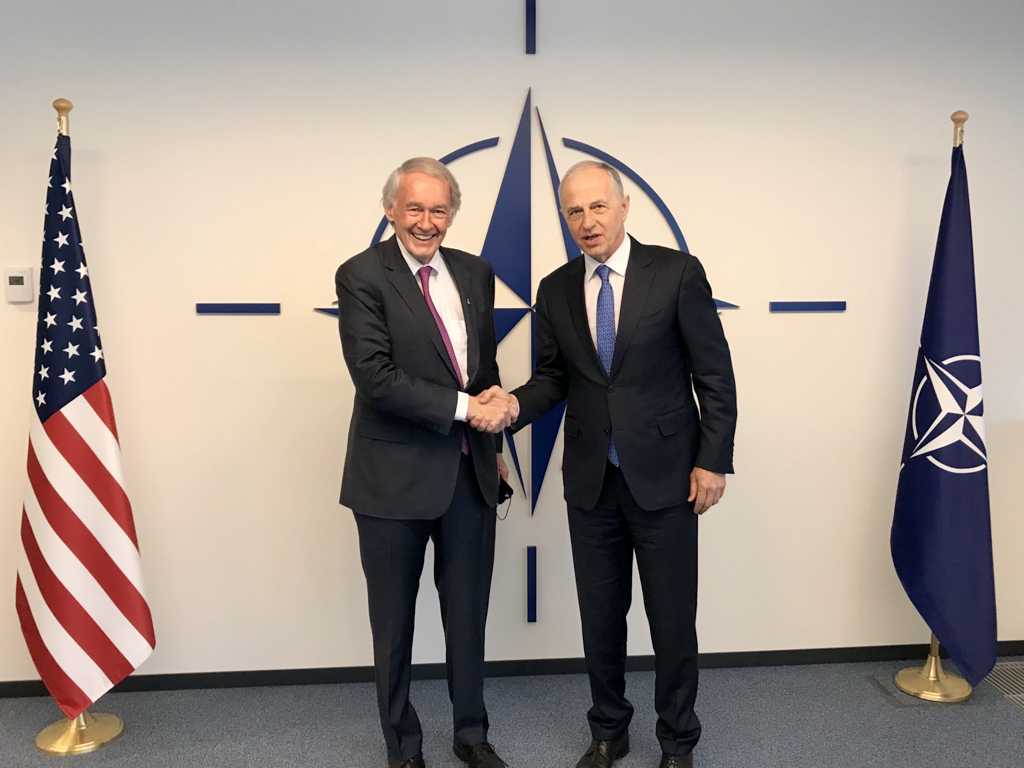 The Senator also met with U.S. Ambassador to NATO Julie Smith and members of the U.S. mission to NATO, as well as U.S. Ambassador to the EU Mark Gitenstein to discuss ways to increase cooperation and coordination amongst allies to ensure the Ukrainian people receive the assistance they need and to protect the security of all our NATO and EU partners.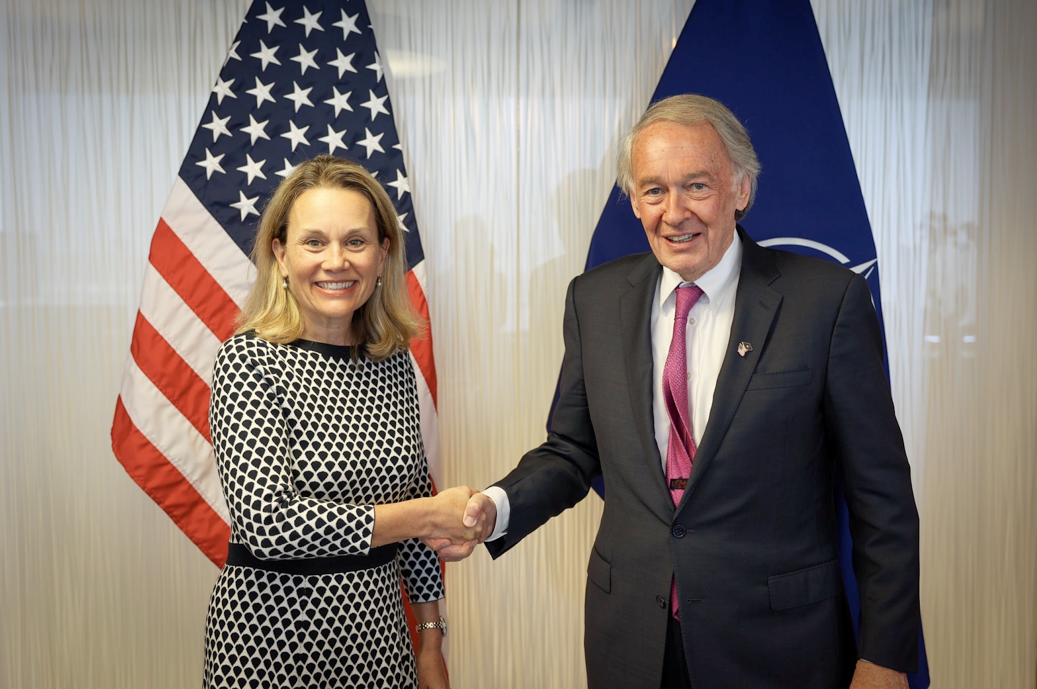 He convened a meeting with representatives of the governments of Czech Republic, Hungary, Poland, Romania, and Slovakia to discuss ongoing humanitarian and security needs of the countries closest to Ukraine. 
Senator Markey met with the Stefano Grassi, Head of Cabinet to European Commissioner for Energy Kadri Simson and Commission Member, to discuss shared U.S.-European priorities on energy independence and ways to build Europe's clean energy future, free from its reliance on Russian fossil fuels. 
Senator Markey also met Wednesday with European Parliamentarian Miapetra Kumpala-Natri. The pair convened on the continuing importance of EU-U.S. relations and unity.