[broadstreet zone="53820″]
FRAMINGHAM – City of Framingham Mayor Charlie Sisitsky and at-large City Councilor Janet Leombruno were among the attendees at the ribbon cutting ceremony this morning, April 12 for the re-opening of the Middlesex Saving Bank branch in Nobscot.
Middlexsex Savings Bank's Executive Vice President & Chief Operating Officer Dana Neshe and Framingham Chief Operating Officer Michael Tusino were also in attendance.
Both the Framingham Police Chief Lester Baker and the Framingham Fire Chief Michael Dutcher, and the Assistant Fire Chief John Schultz attended the ceremony as well, along with Charlie Rousseau.
The Framingham Nobscot opened in 1991.
[broadstreet zone="59948″]
It was recently renovated to include updates to lighting, insulation, and heating, ventilation & air conditioning to meet modern building codes, said Middlesex Savings Bank.
Additionally, the teller line was replaced with an open concept floor plan, said the Bank.
The bank branch is located at 899 Edgell Road.
[broadstreet zone="59945″]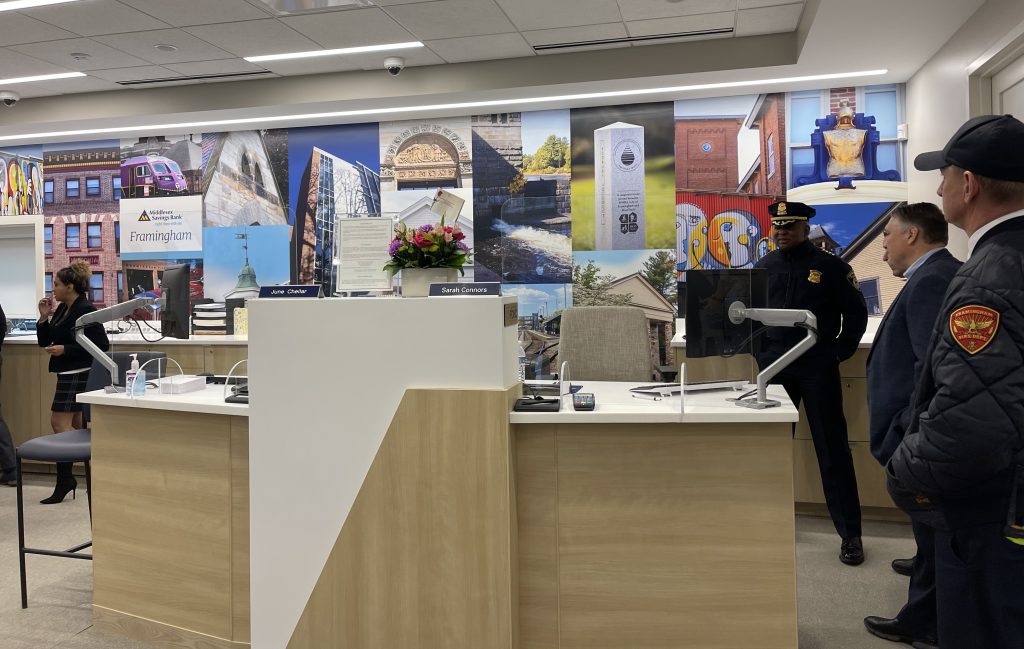 Photos by Councilor Janet Leombruno
[broadstreet zone="53130″]